During the most wonderful time of the year we invite you to spend time in a city that loves to celebrate the holidays.
This holiday season, include a visit to the historic General Crook House Museum, an award-winning authentically restored home of General George Crook at Fort Omaha. The Italianate house built in 1879 is on the National Register of Historic Places and shows how a Commanding Officer lived on the Frontier in the 1880s.The museum comes alive every holiday season with themed décor and special events.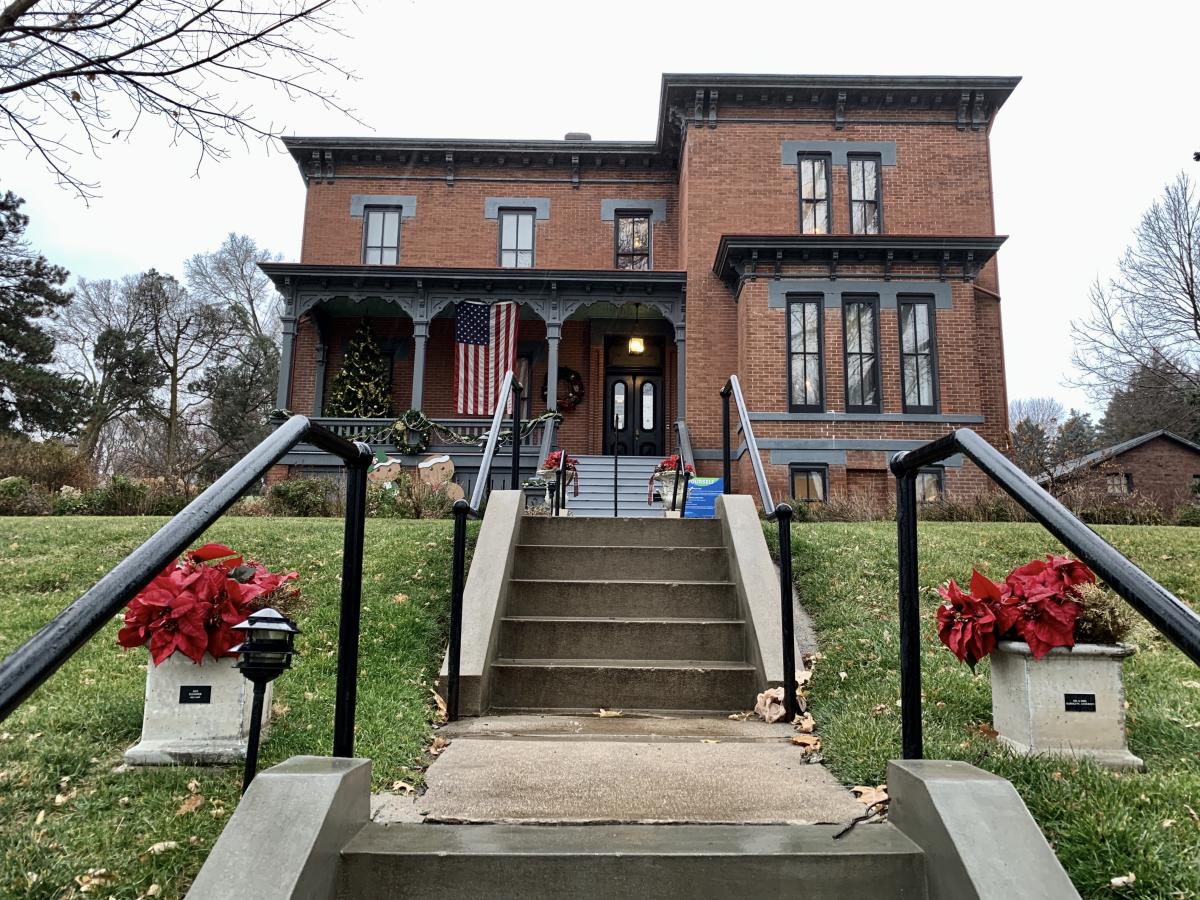 The Douglas County Historical Society (DCHS), which operates the General Crook House Museum, decks out the museum every year. In 2021, they opted to celebrate cultural diversity in Omaha. While the pandemic made it difficult—if not impossible—to travel, its staff found a way to showcase the world's cultures closer to home.
Each holiday season, they transform the entire General Crook House Museum into an exhibit of traditional holiday décor. In 2021, decor from around the world made up From the Globe to Our Home. Each room of the house was lovingly touched by the hands of members of the Douglas County community who keep the original traditions in their hearts. The General Crook House Guild has been involved to ensure the Museum is blanketed in décor.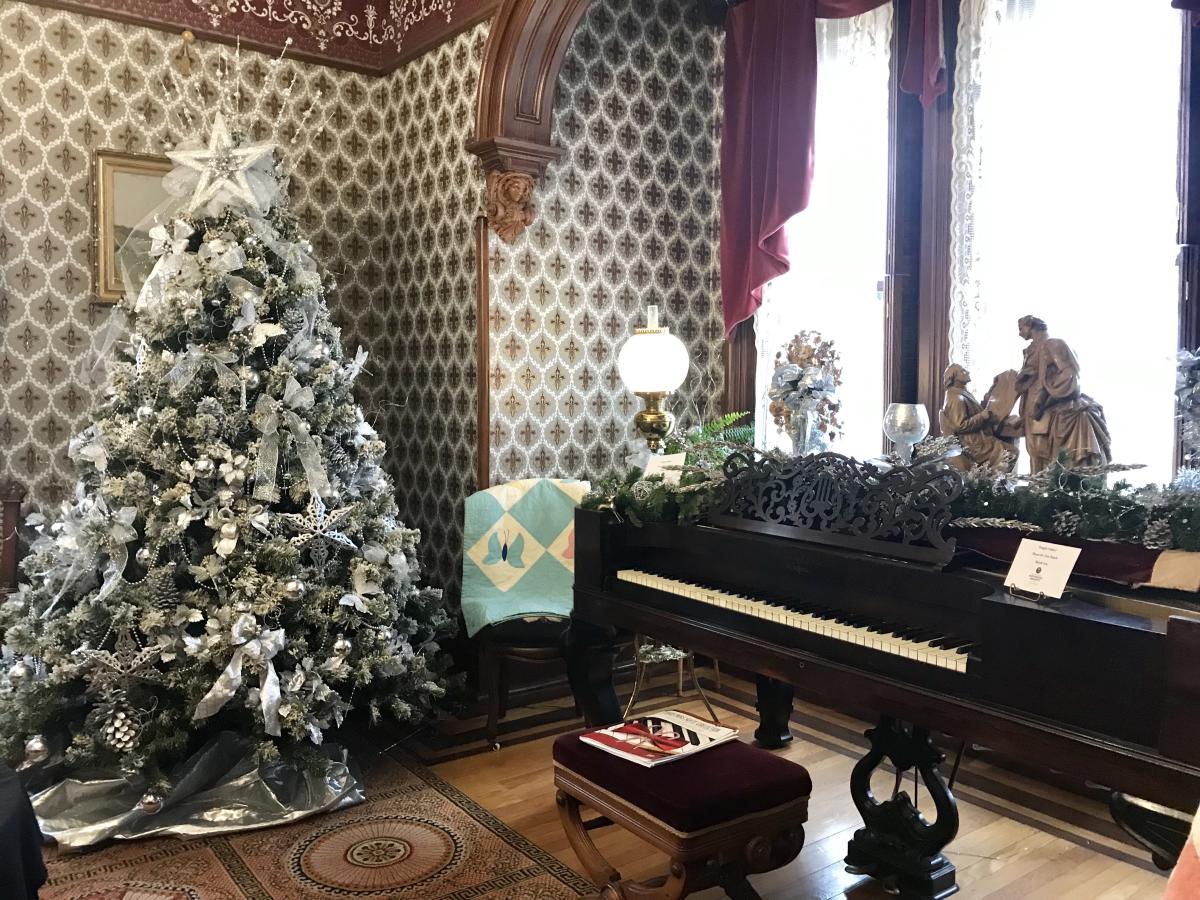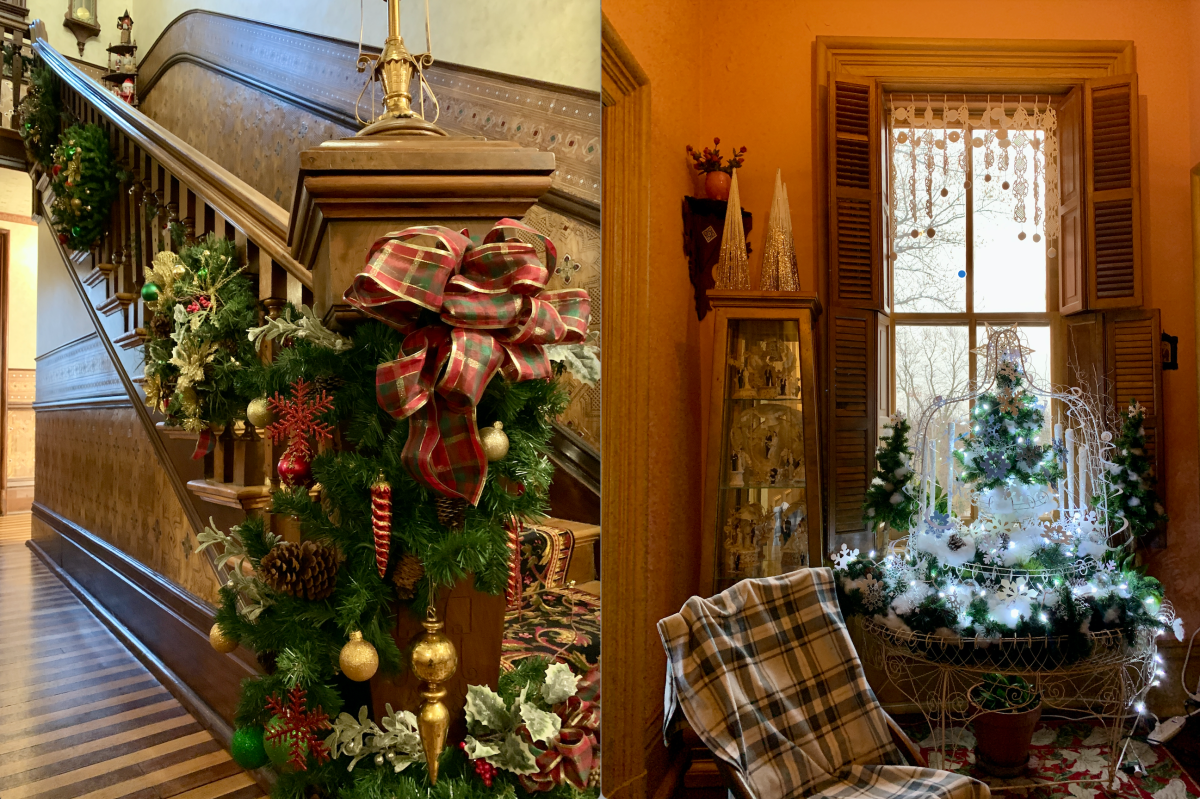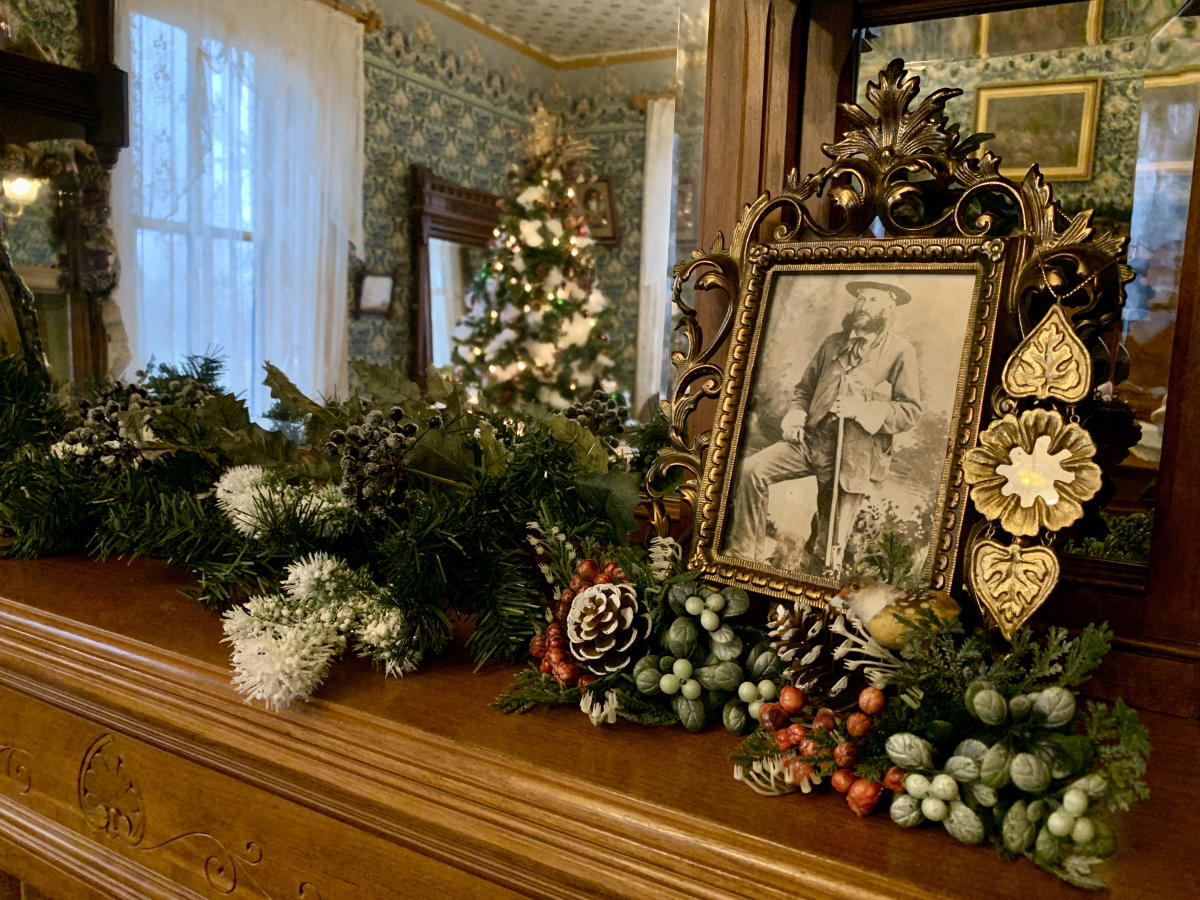 Antique furnishings take on a whole new charm when cloaked with holiday cheer! Above photos are from previous years.
Countries represented throughout the museum last November and December included: China, Czech Republic, Germany, Ireland, Italy, Lithuania, Mexico and Central America, Nepal, Norway, Philippines, Poland, Russia, Scandinavia, Sudan and South Sudan, Ukraine and United States. *Jewish Heritage and Kwanzaa will also be represented.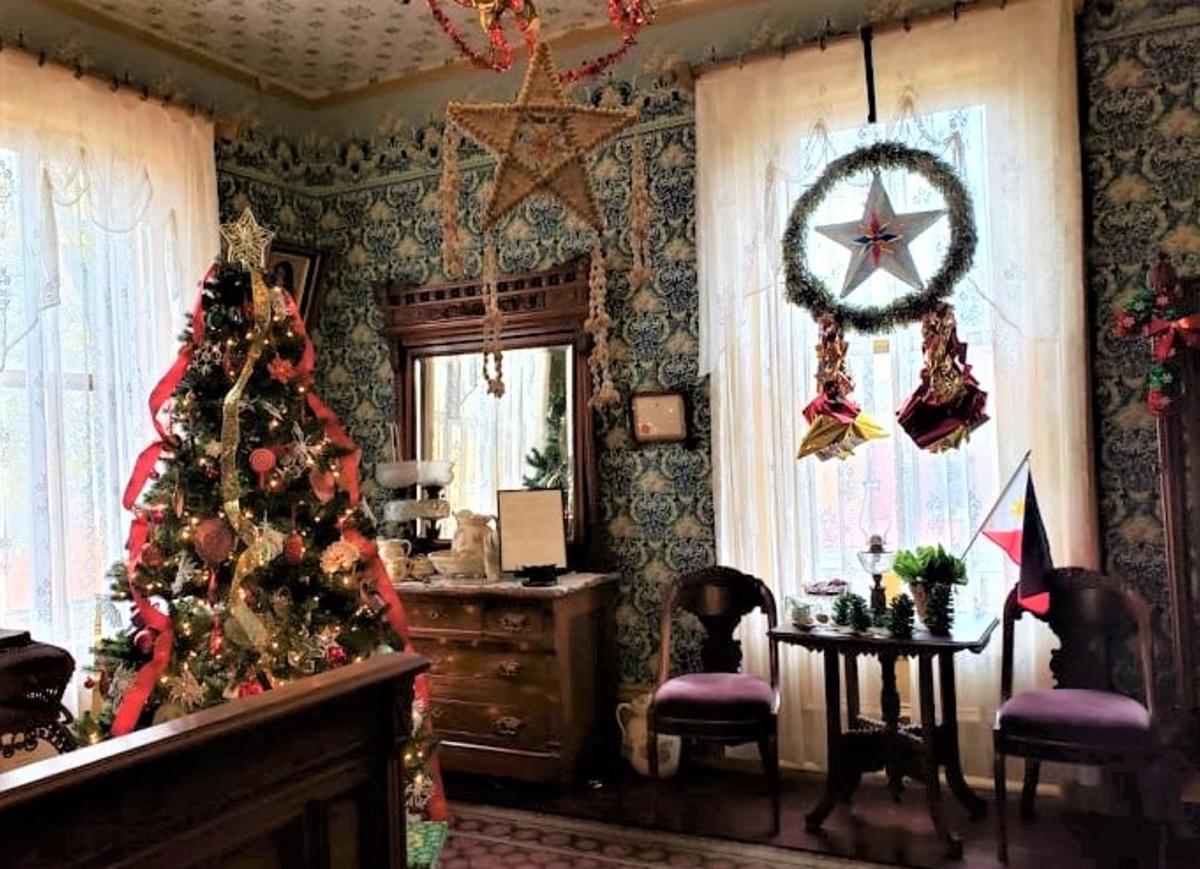 Filipino room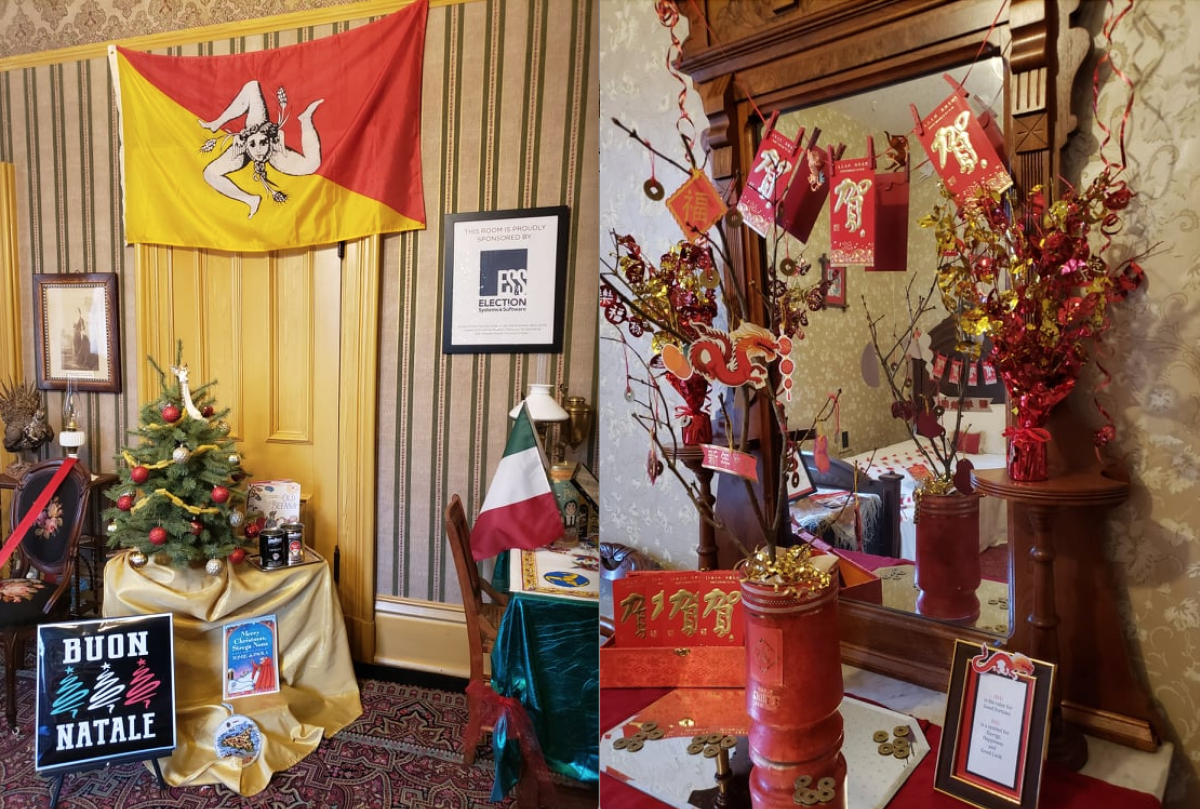 Left: Italian & Sicilian pasta tree / Right: Chinese New Year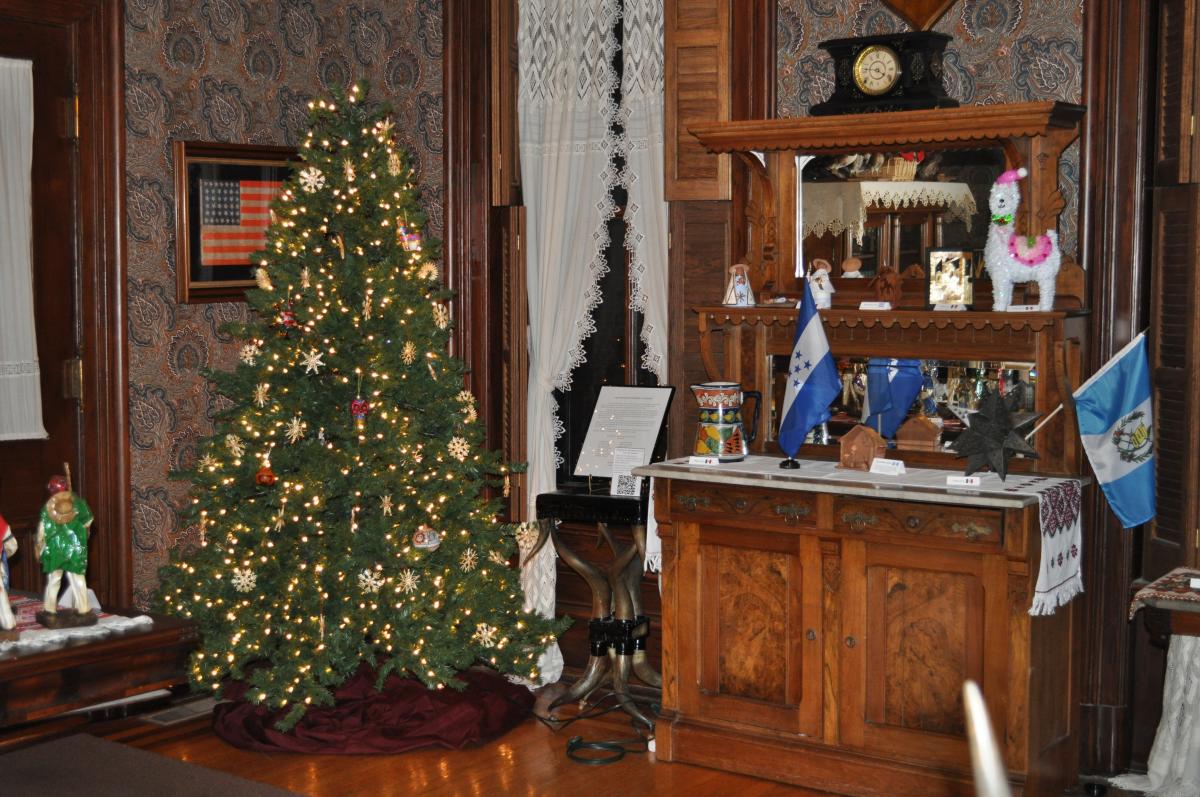 Latin American room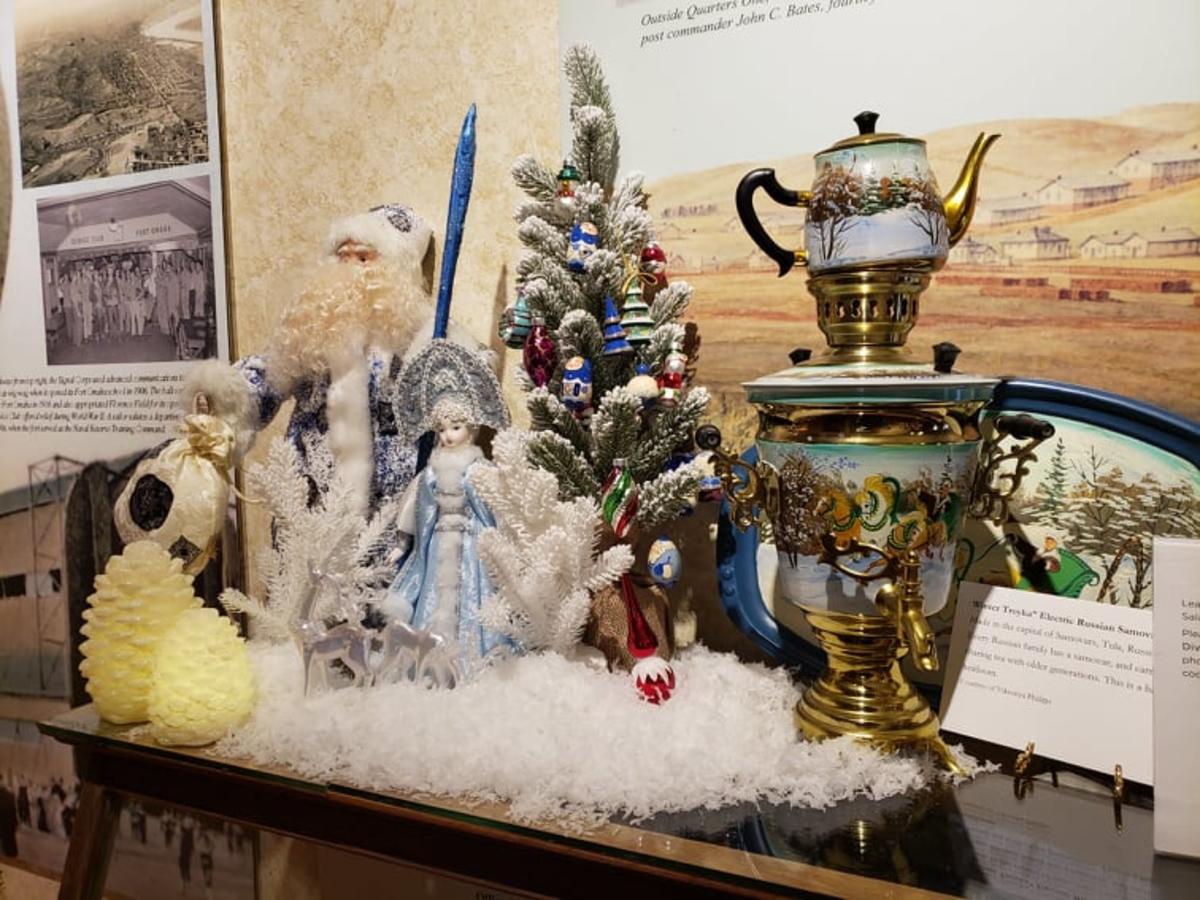 Russian decorative pieces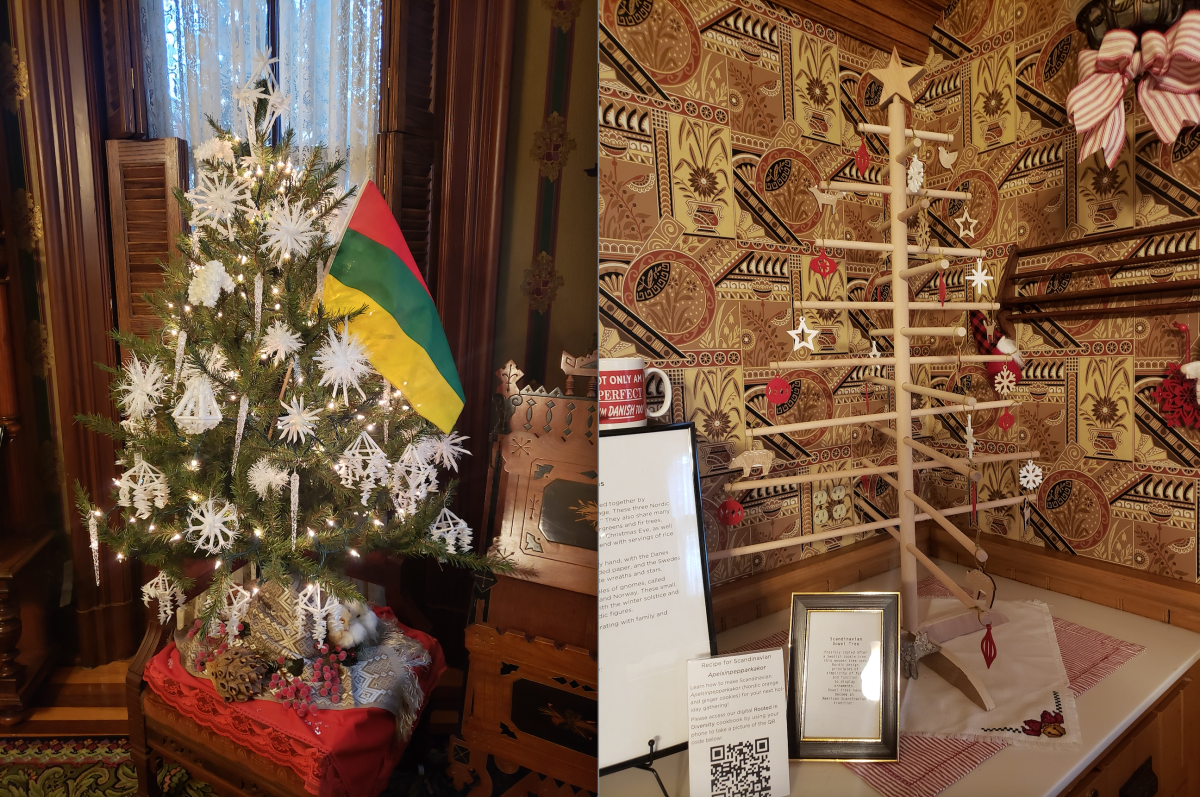 Left: Lithuanian straw ornaments / Right: Scandinavian dowel tree
Audio tours are available; General Crook House Museum is open seven days a week (except major holidays).