Platinum Plate Sponsor
Reinhart Foodservice
THE RIGHT CHOICE. THE RIGHT PARTNER. REINHART OMAHA.
Reinhart Foodservice strives to be the RIGHT CHOICE for our customers by delivering the products, service and value they need to be successful. Our commitment starts with bringing industry leading products to you via our state-of-the-art transportation fleet. Further, our Sales Consultants work hard to help operators increase their profitability by demonstrating the Reinhart difference. For example, our TRACS Direct business management tool has helped many customers realize savings through inventory management, recipe costing, and market reporting. Our track record shows that we forge partnerships with customers and help bring them success and sustained, long-term growth.
Get It Right From Us is more than our tagline - it is our culture and our approach to our customers. Whatever you need, Reinhart is there to prove that we're the RIGHT PARTNER you need.
REINHART OMAHA is committed to your success every step of the way!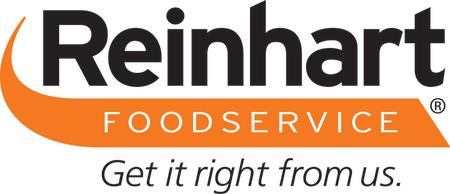 Address: 6720 N 9th Street Omaha, NE 68108
Phone: (402) 457-3600