In part one, we highlighted Omaha's popular pumpkin patches and attractions. We have even more fun ways to fill your trip itineraries with autumn joy this season. A slew of attractions celebrating the season, Halloween events, and tasty seasonal goodies will help you and your family find new fall traditions.
Fall Fun
As leaves begin to change colors in late September, Omaha quickly takes on a fall feel. Enjoy this change at a handful of outdoorsy attractions and events.
Immerse yourself in nature with a trip to Fontenelle Forest. Surrounded by trees and wetlands, you'll experience the quiet wild of nature during one of the most cherished times of year. On select Sundays, join a guided hike along various trails near the Missouri River. Children will enjoy learning about the forest animals native to the area during Scales and Tails in October.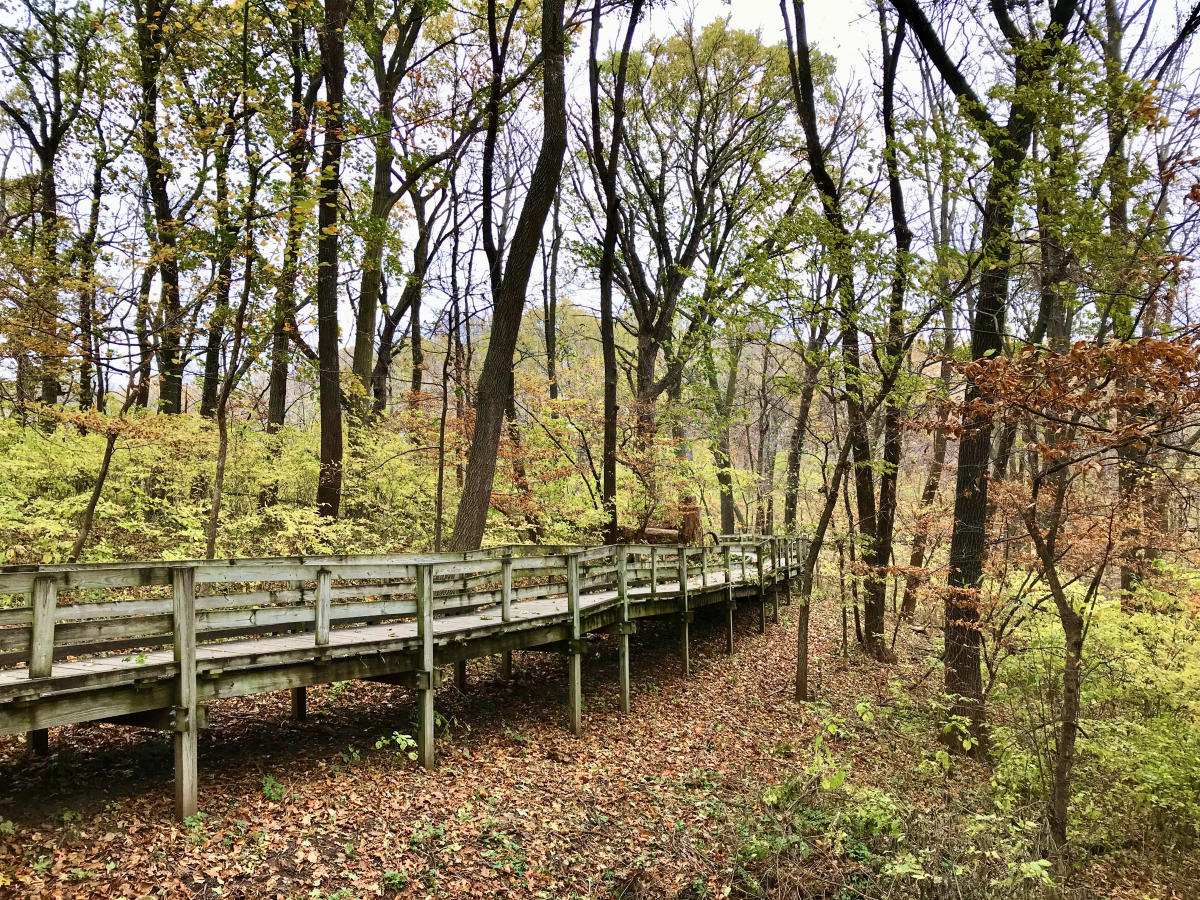 See mums in all their fall glory during the annual Fall Chrysanthemum Display at Lauritzen Gardens. View the fall favorite in a sumptuous palette of orange, brown, green, yellow and red, with hints of pink and purple.
For two weekends this season during Junkstock: Harvest Edition, nearly 200 vendors from across the country will sell their one-of-a-kind wares, from vintage finds and antiques to fashions and re-purposed relics. Also part of the fun: live music, tasty food, plentiful photo ops, and pumpkins galore, all in a charming autumn setting.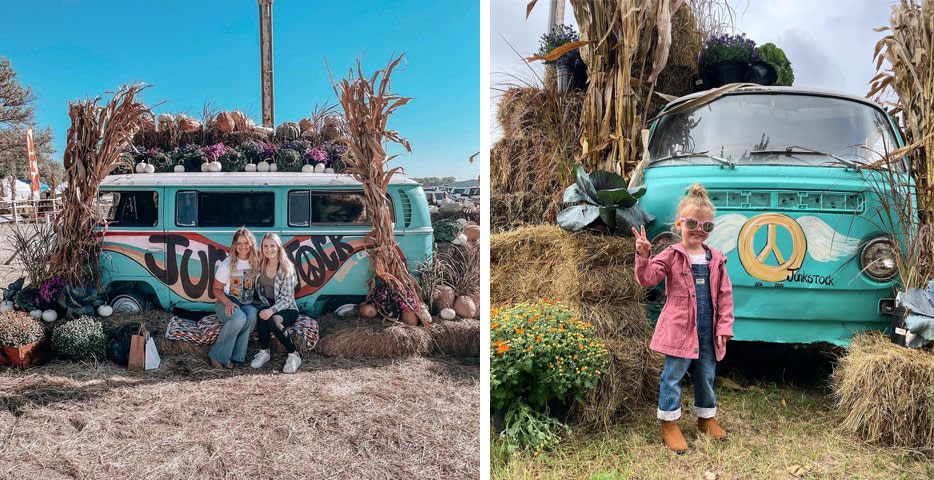 Photo credits: Kallie Vrbka (left), Emily Molloy (right)
Halloween Events
The fun revs up in October with spooky fun events the entire family will enjoy.
Swing from the treetops and traverse aerial trails at TreeRush Adventures at Fontenelle Forest, where a dressed up forest welcomes haunted climbs through the month of October. Cobweb Castle every October at Omaha Children's Museum is a whole lot of spooky fun for the little ones, complete with themed hands-on play and learning.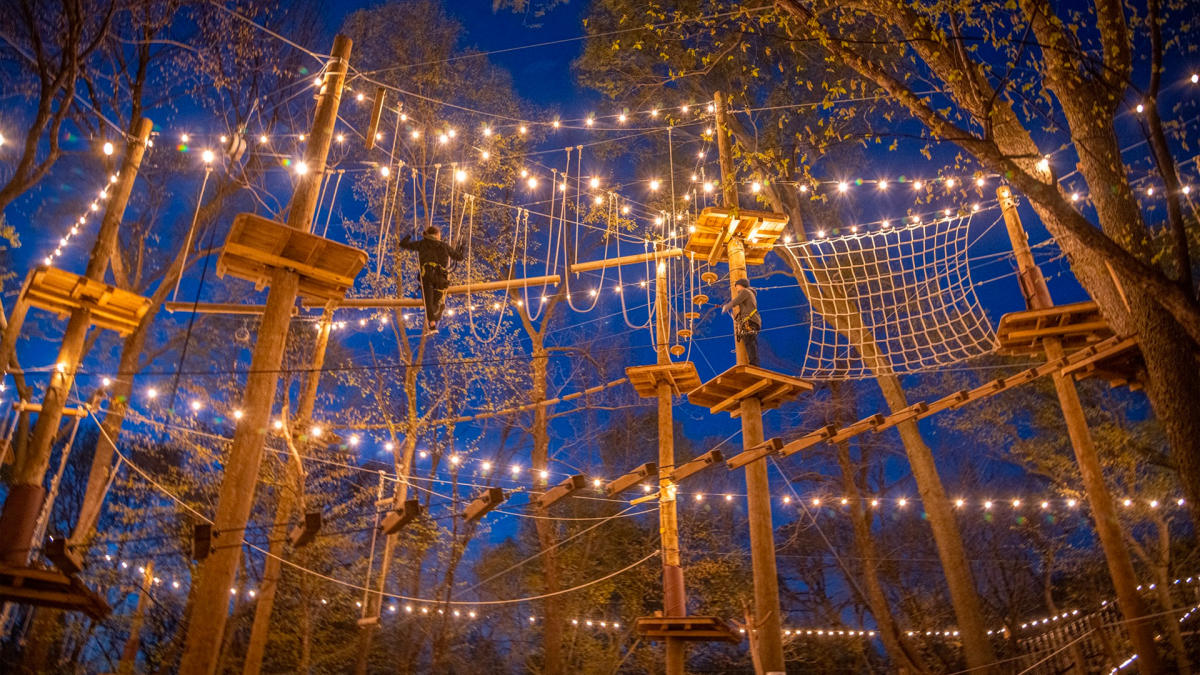 You've experienced the zoo in the daytime, but what about at night? Enjoy Halloween fun at Omaha's Henry Doorly Zoo and Aquarium's Ghouls & Glow, a favorite not-so-frightening annual event. The zoo is illuminated with 400 larger-than-life lantern displays as visitors encounter dancing skeletons, candy monsters, jack-o-lanterns, ghosts, witches, a mummy band, and other friendly ghouls. Bats, vultures, spiders and black cats also light up the trails.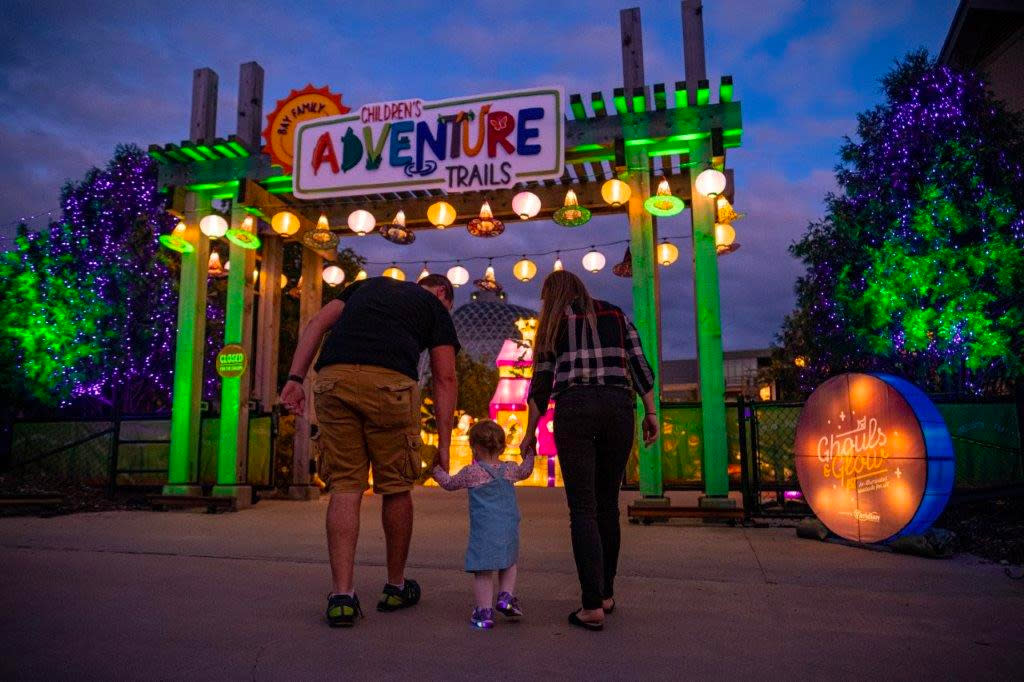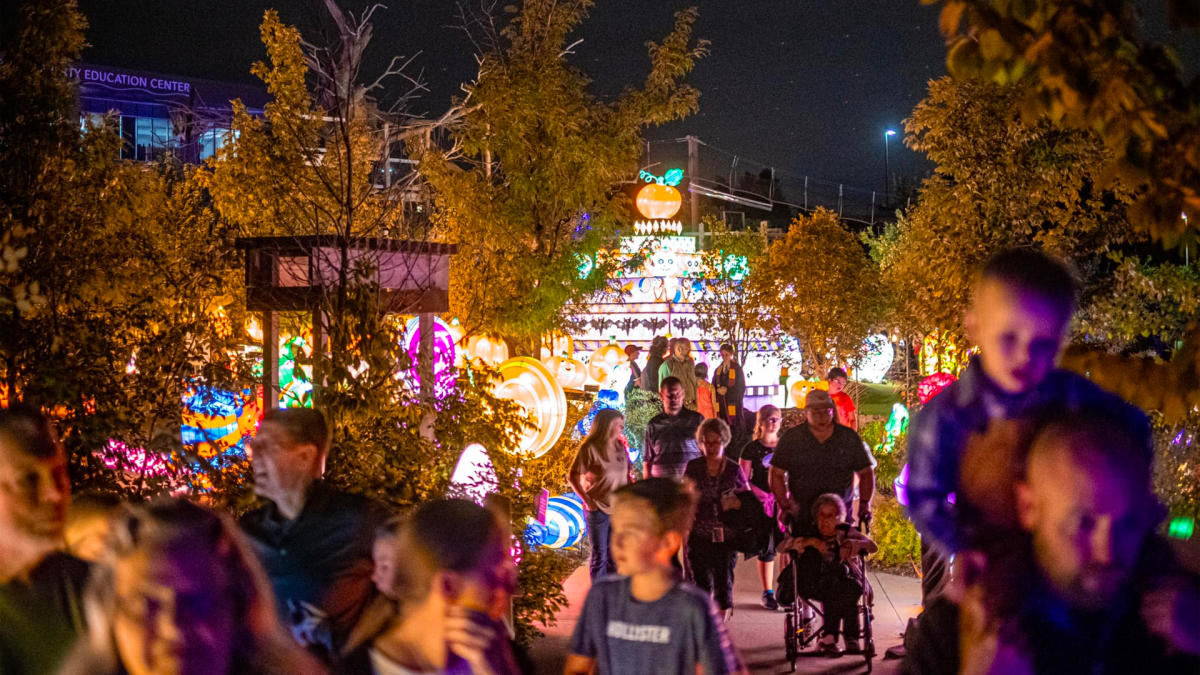 Baseballoween at Werner Park will return for its eleventh year with free trick-or-treating and interactive activities. Stroll botanical gardens in costume during Ghoulish Garden Adventure at Lauritzen Gardens, where you can visit activity stations throughout and make crafts to take home.
Omaha's former Union Station-turned-museum The Durham Museum has a handful of reasons to get dressed up this season, beginning with The Great Halloween Haunt that offers indoors trick-or-treating fun. During their free Halloween Laser Light Show (October 28 & 29), the Museum will be illuminated with spooky pumpkins, bats, witches and more. Closer to Halloween, come dressed up for fun during Hallo-weekend.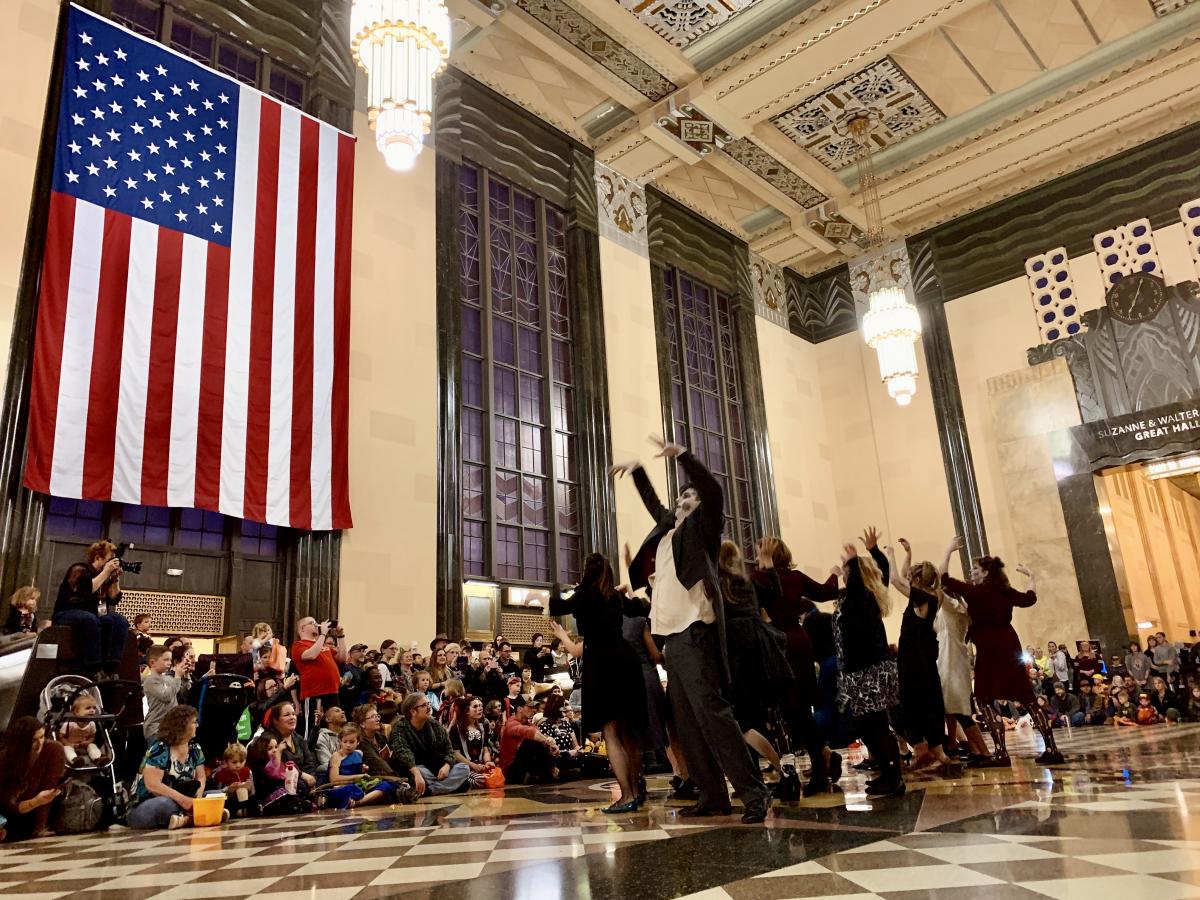 Adults can go on a ghost hunt at Museum of Shadows, one of the world's most haunted museums with over 3,000 verified haunted artifacts. While there we dare you to try the Sit Challenge: Ten minutes in complete darkness alone amongst the haunted objects. Monster Mash at Strategic Air Command and Aerospace Museum (October 30) invites everyone in costume to this Spooktacular hot rod car show with photo ops, trick-or-treating, and a "not so scary" haunted house. Finally, Omaha Symphony Spooktacular performs all the creepy classics for a performance at a kid-friendly time each Halloween.
Seasonal Food
And of course, the season wouldn't be complete without tasty fall favorites. 712 Eat + Drink's Salted Caramel White Russian is the perfect fall cocktail, and Ditmars Orchard and Vineyard apple cider donuts are a local treasure. Skinny Bones Pumpkin Patch serves up their popular kettle corn straight from a family recipe. And, because ice cream is great any time of year, the caramel apple ice cream at Oasis Ice Cream is the perfect transition-to-fall treat.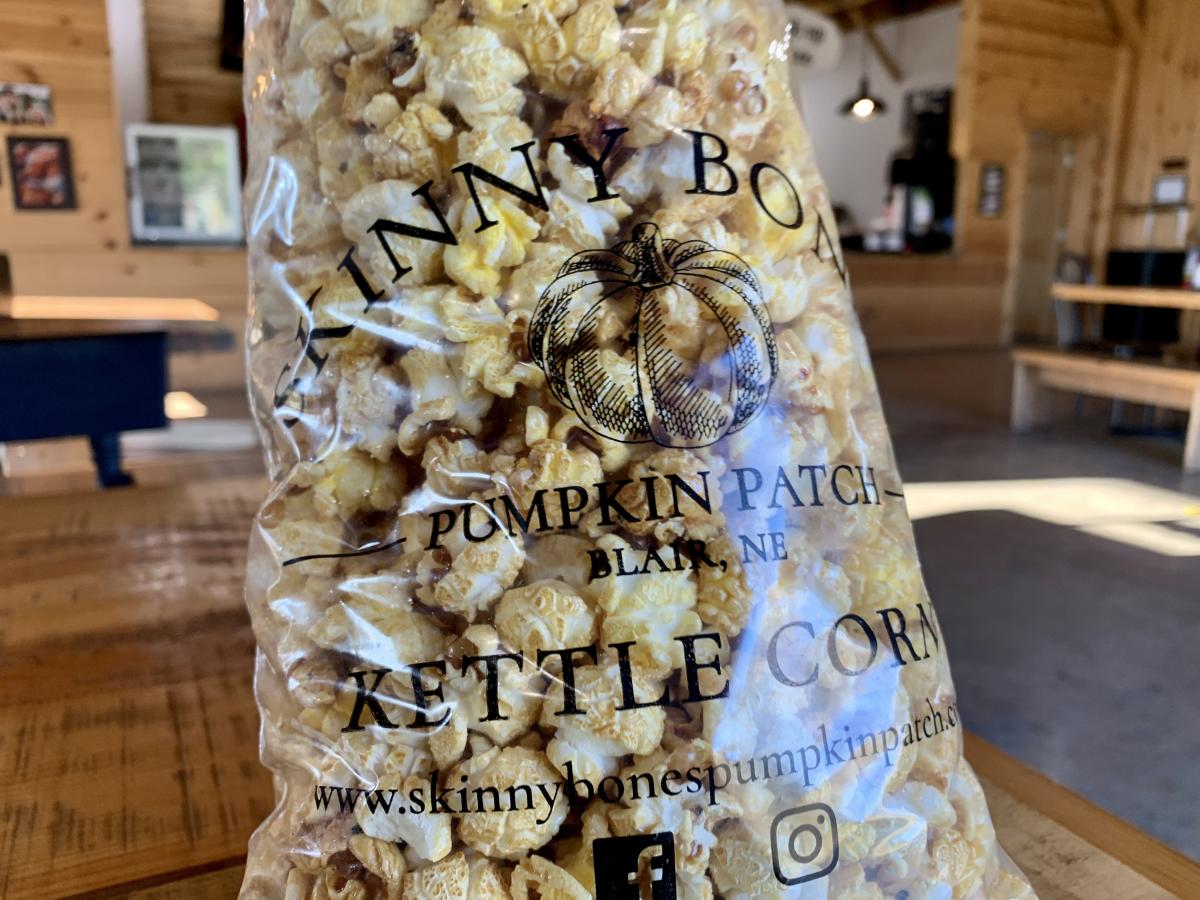 Go to VisitOmaha.com for more ways to plan your trip to Omaha.