Every evening this holiday season, lights glow throughout Omaha's entertainment districts and neighborhoods. Here's a round-up of the must-see displays perfect for festive strolls with friends and loved ones.
---
Gene Leahy Mall at The RiverFront (Holiday Lights Festival)
1001 Douglas St.
November 24, 2022 – January 2, 2023
A Thanksgiving lighting ceremony complete with a light show and free concert at the Holland Performing Arts Center kickstarts Omaha's Holiday Lights Festival. In addition to a display of traditional white tree lights and sizable ornaments in Gene Leahy Mall at The RiverFront, a festive seven-minute multimedia show can be seen hourly every Friday and Saturday throughout the holiday season.
Old Market Entertainment District (Holiday Lights Festival)
Harney to Jackson Sts. & 10th to 13th Sts.
November 24, 2022 – January 2, 2023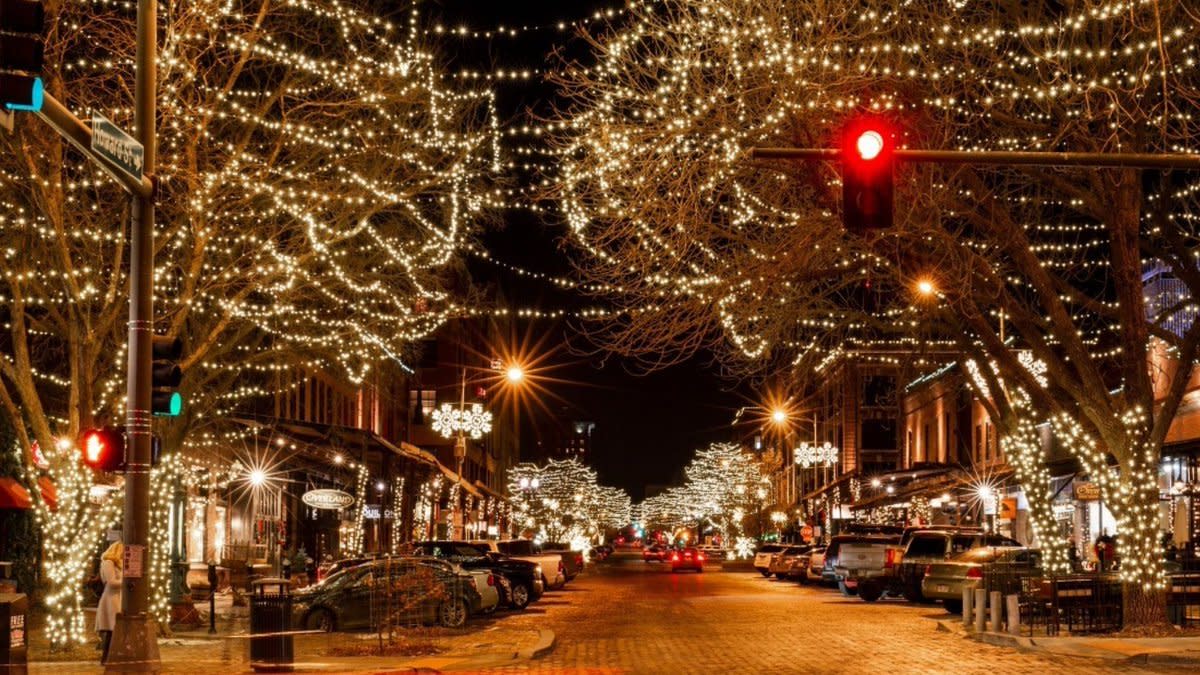 Stroll the historic brick streets of Omaha's charming Old Market in the glow of thousands of twinkling lights. Historic buildings will be dressed from top to bottom with lights, greenery and bows.
Village Pointe Shopping Center
17305 Davenport St.
November 26, 2022 – January 1, 2023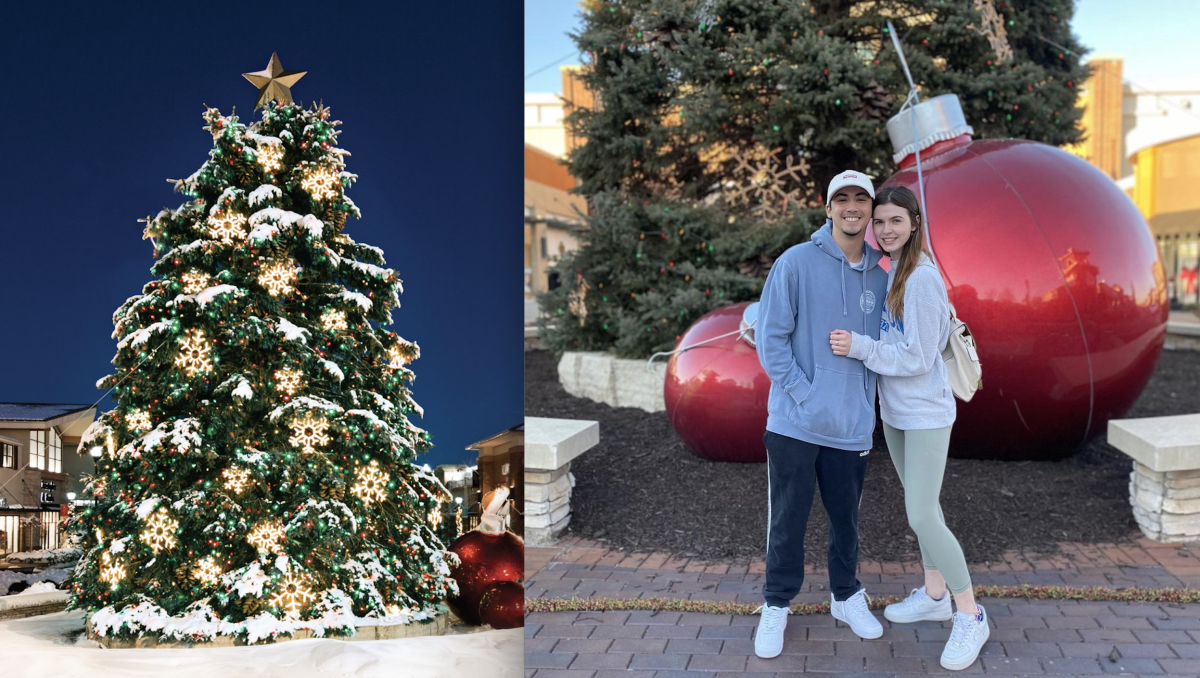 A performance by the Peppermint Elves and a Santa parade with favorite storybook and holiday characters leads up to the official tree lighting to kick off the season at Omaha's Main Street-style outdoor shopping mall. Free carriage rides follow and are offered every Saturday through December 17.
Midtown Crossing
31st-33rd and Farnam-Dodge Sts.
November 13, 2022 – February 14, 2023
Tens of thousands of white LED lights strung throughout Turner Park and along Farnam Street set a magical mood in the Midtown Crossing entertainment district. While you're there, admire the decorated tree in Farnam Court, take a photo in the beautiful red sleigh, and enjoy a meal at one of many area restaurants including Modern Love and Pa Mas.
Lights of Aksarben
2285 S 67th St,
November 25, 2022 – December 31, 2022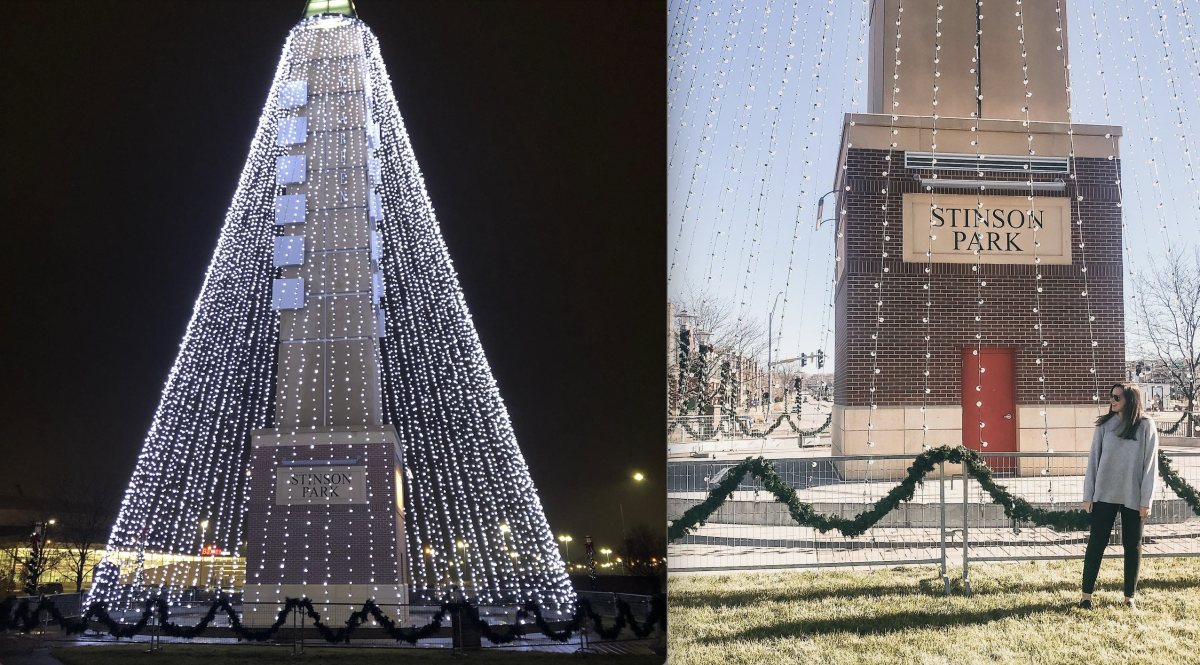 A lighting of the Aksarben "tree" kicks off a season of lights and Friday night fun in Aksarben Village, a mixed-use neighborhood. Take a stroll along the path around Stinson Park to enjoy the lit trees, enjoy shopping at Status and Chlorophyll, and cap off your experience with a meal at Inner Rail Food Hall.
South Omaha (Holiday Lights Festival)
Along S. 24th St. between L & Q Sts.
November 24, 2022 – January 2, 2023
View a dazzling stretch of lights in Omaha's historic South 24th St. District in South Omaha.
North Omaha (Holiday Lights Festival)
Around 24th & Lake Sts.
November 24, 2022 – January 2, 2023
View a cluster of lights along a six-block area in Omaha's historic North Omaha neighborhood.
Shadow Lake Town Center
7775 Olson Dr. in Papillion, NE
November 23, 2022 – December 31, 2022
Jumpstart your holiday season with the lighting of a brand new 35-ft. LED lit tree with over 30,000 lights, the largest tree in the state, along with visits from Santa and his friends. The lighting ceremony is accompanied by a holiday parade, then holiday lights all season long.
---
More malls and shopping centers are decked out for the holidays and offer just the festive atmosphere to put you in the holiday spirit, including Westroads Mall, Regency Court, and Oak View Mall.
Surrounding cities have their own displays infused with character and small-town charm. Across the river in Iowa, Council Bluffs' historic downtown is decked out for the holidays, with Bayliss Park all aglow in blue lights. In Nebraska, downtown Ralston, Papillion and Gretna feature holiday lights.
In addition to the lights, there are more ways to take in the season in Omaha. From festive events and places to eat to specialty shopping and places to stay, plan your holiday fun in Omaha here.