Once my husband and I started a family, we knew we wanted to turn seasonal activities into family traditions.
Traditions are special. They create dates on our calendars to look forward to, and they make memories that generate nostalgia.
The day after Thanksgiving, my husband, daughter D and I headed to The Durham Museum for holiday fun and the community countdown to the lighting of the region's largest indoor tree. D saw Santa, decorated a cookie and sipped milk before we made our way to the Great Hall along with legions of other tradition-makers and keepers.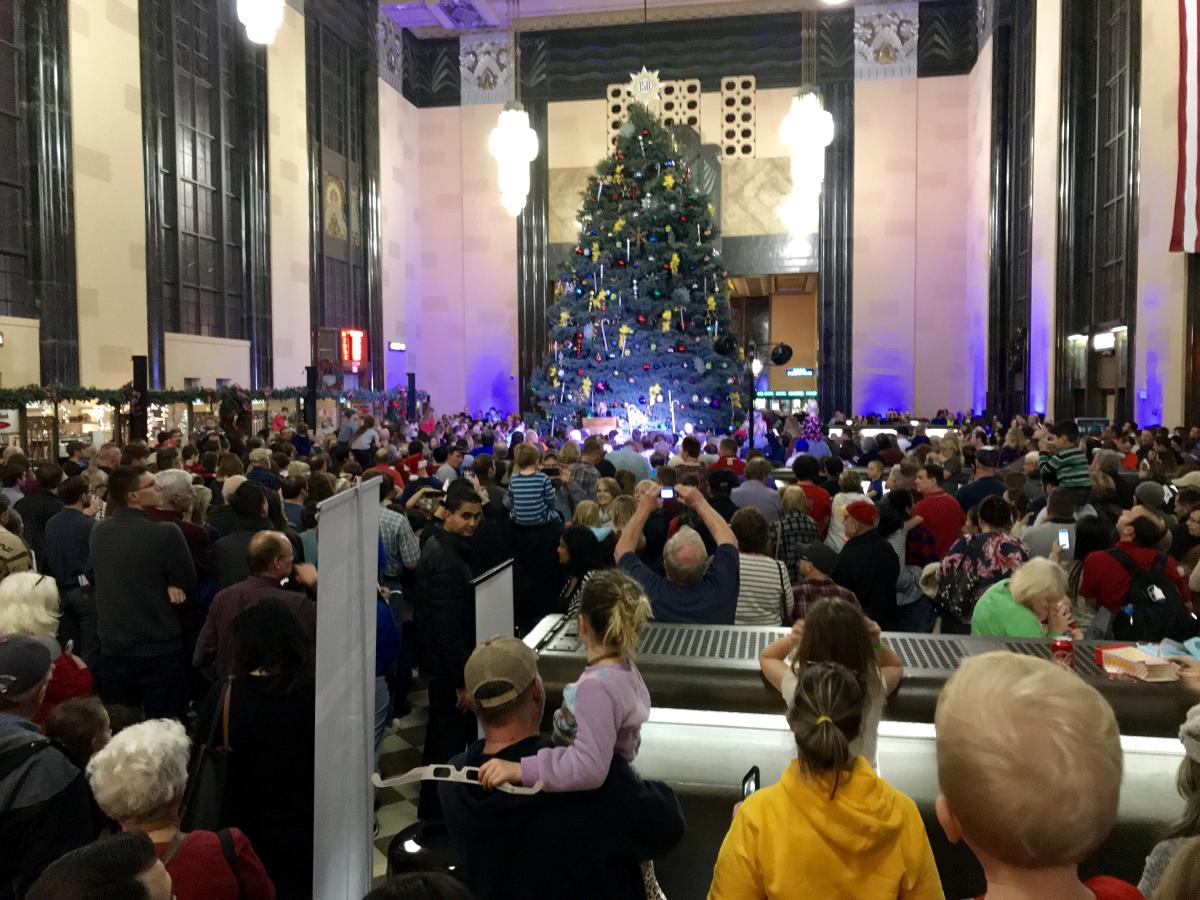 Then, with all eyes on the prize – a 40 ft. tall blue spruce adored with 250 ornaments and 1,000 feet of lights – a countdown from ten led to a tree lighting met with cheers and falling "snow," a magical minute that set us on the path to a memorable holiday season.