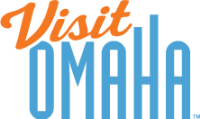 Media Contact:
Tracie McPherson
Visit Omaha
Director of Communications
402-444-3607
tmcpherson@visitomaha.com
$290 Million Transformation
OMAHA, NE., June 14, 2018 – "World class," "game-changer" and "transformational" are the words used when describing Omaha's new plan to invest $290 million in its downtown convention district along the city's riverfront. The new development will connect the convention district, downtown Omaha and the riverfront.
"The plan to transform Omaha's riverfront provides an open canvas for meeting organizers to really be creative when planning their events," says Keith Backsen, Visit Omaha's executive director. "The 90-acre project is a massive undertaking and will include many "wow" features that will make the area even more attractive for meetings, conventions and events 12 months out of the year."
Features of the riverfront revitalization project include a substantial sprawling green space in the middle of downtown with a performance pavilion, botanical gardens, cascading waterfalls, park-side cafes, a sculpture garden, a water cove and a promenade that leads to cantilever overlooks suspended over the river. The enhancements continue with a boardwalk stretching along the river's edge leading to Heartland of America Park Lake and continuing on to a brand new riverfront development that will include an urban beach, a one-of-a-kind children's park, sports courts, a marina and home for a future Discovery Pavilion for science, technology, engineering and math (STEM) activities.
Construction is expected to begin in 2019 and will be completed in 2022. For a great visual see the animation video below of the conceptual design.
Visit Omaha, also known as the Omaha Convention & Visitors Bureau, is the official tourism authority for the City of Omaha and Douglas County.
###