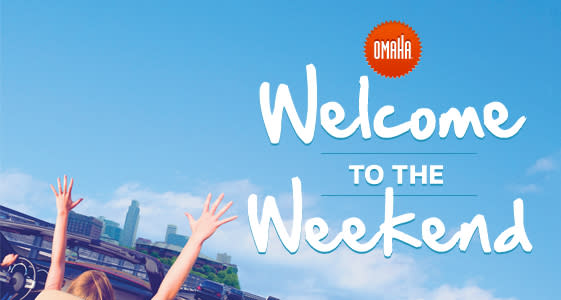 OMAHA, NEB.- The Omaha Convention and Visitors Bureau(OCVB)is inviting people from the Kansas City, Des Moines and Sioux Falls areas to visit Omaha via a new advertising campaign. The 'Welcome to the Weekend'campaign promotes Omaha as a great place to get away, relax and enjoy a weekend state of mind, any day of the week.
"These ads are different from other tourism ads and capture the real emotion of what our city has to offer," said Dana Markel, OCVB's Executive Director. "We want to position Omaha as a weekend destination for memorable experiences. It's a brand promise we know Omaha can deliver, and when we deliver, it brings new revenue to Omaha hotels, attractions, restaurants and retail shops."
The regional advertising campaign, which runs from April through the first part of October,includes television, radio and online ads in Kansas City, Des Moines and Sioux Falls. The television ads will also run in theaters. In addition, the OCVB has partnered with Radio Disney to promote Omaha during eight Disney-produced community events in Kansas City.
Beginning May 18th, the OCVB will be offering a free savings card to visitors that will provide more than
$100 in discounts to top Omaha attractions. Local residents can pick up the card at the Omaha Adventure
Family Festival, May 18th at Village Pointe or at any local First National Bank branch location.
View the television commercials here.
The music used in these commercials is by Skypiper, a local Omaha band. The specific song is "Five Years of Copper" which will be released on Skypipers' new album on May 25th.