In between sipping pumpkin spice lattes and finding the perfect pumpkin comes the adventures of the season. In Omaha, the fun revs up in October with spooky-fun events the entire family will love so much they become annual traditions. Here's the ultimate list of Halloween events everyone will love in Omaha.
---
Ghouls & Glow
Omaha's Henry Doorly Zoo & Aquarium
Select dates in October
To experience Omaha's Henry Doorly Zoo & Aquarium at night is a rare treat available to families only during Ghouls & Glow. During this delightful month-long not-so-frightening event, over 400 larger-than-life, custom-made lanterns illuminate Children's Adventure Trails, where visitors will encounter dancing skeletons, candy monsters, jack-o-lanterns, ghosts, witches, a mummy band, and other friendly ghouls. Bats, vultures, spiders and black cats also light up the trails. Outside the main lantern display, hundreds of hand-carved pumpkins glisten along the zoo's pathways, as well as a 14-foot-tall pumpkin tree and themed lighting and décor.
There's plenty more to see and do during this special event. Go trick-or-treating, take a ride on Sue's Carousel, and purchase a s'mores kit or pick out the perfect miniature pumpkin to decorate and take home.
Throughout the evening, watch fire dancing, aerials, juggling and flow arts, a magic show, and listen to a unique collection of drummers as a DJ keeps everyone dancing all night long. Visitors can also catch an animal ambassador program, grab a bite to eat, or explore some of the zoo's indoor exhibits like Mahoney Kingdoms of the Night or the Suzanne and Walter Scott Aquarium.
Parents get their fun too–two bars now offer seasonal alcoholic beverages on Friday and Saturday nights.
It's no doubt a magical time of year to experience one of the world's best zoos.
 
Haunted TreeRush
TreeRush Adventures at Fontenelle Forest
Select dates in October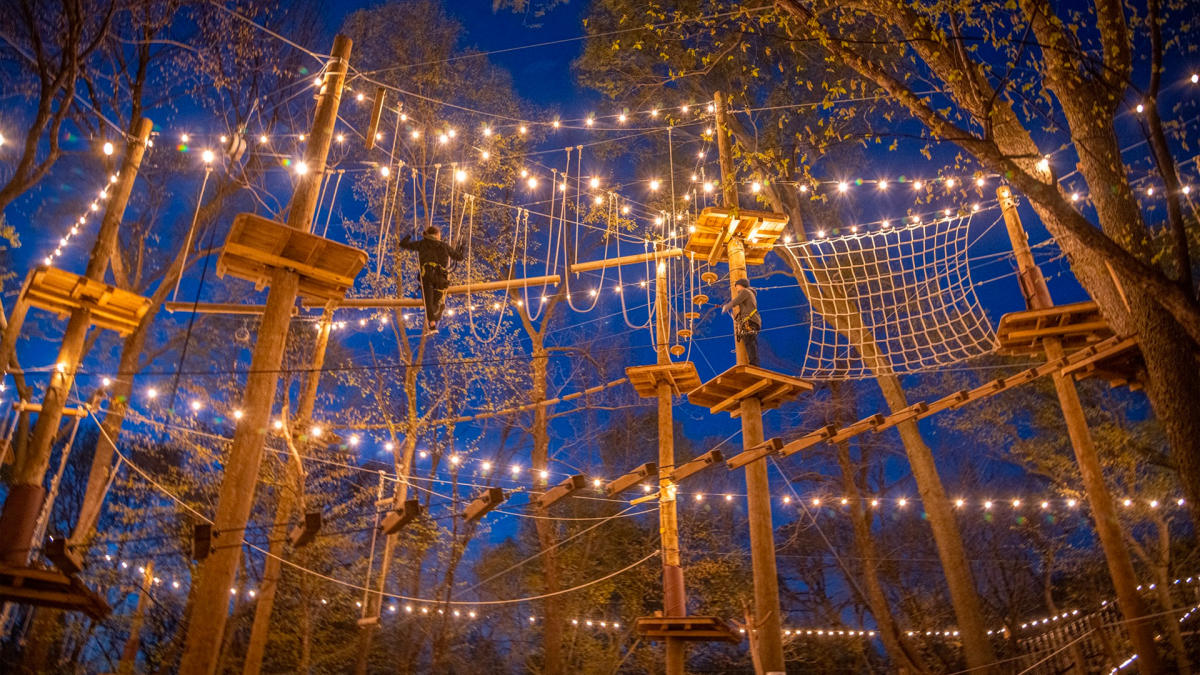 Swing from the treetops and traverse aerial trails at TreeRush, where a dressed-up forest welcomes haunted climbs for ages 7+ through the month of October during Haunted TreeRush.
TreeRush is an exhilarating way to experience a unique forested area. Visitors can explore the old-growth forest from the treetops at this aerial amusement park suspended over 6 acres. After expert instruction, navigate suspended obstacles, bridges, rope ladders, tunnels and other surprises that make up the more than 100 challenges and 11 ziplines. Seven different trails are color-coded according to the level of difficulty and are marked as beginner to expert.
 
Jack O'Lantern World
Eugene T. Mahoney State Park
Select dates in October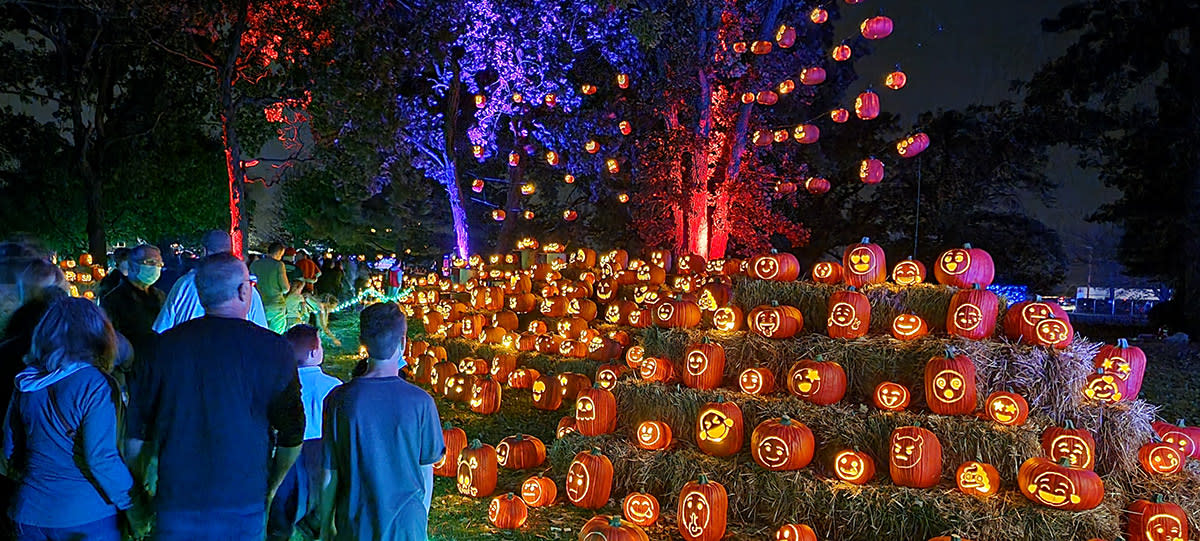 Gather friends and family to experience a unique whimsical celebration of art, nature and fall during Jack O'Lantern World at Mahoney State Park, just off Interstate 80 outside Omaha. Take a ¾ mile-long walk through 17 immersive worlds of thousands of hand-carved Jack O' Lanterns designed by 50 artisans. Along the way, enjoy food and beverage from local food trucks.
 
Cobweb Castle
Omaha Children's Museum
Select dates in October
The award-winning children's museum's not-so-scary haunted house returns for another season of hands-on play and learning. In Cobweb Castle, kids will climb their way through a spooky maze, scale a castle wall, and don a sorcerer's hat and makeup.
 
Baseballoween
Werner Park
October 21, 2022
The free event at the ballpark returns for its eleventh year with trick-or-treating and interactive activities. Baseballoween promises safe, family-friendly fun. Plus, this year a movie will be played on the video board.
 
Symphony Spooktacular: Sleepover at the Museum
Omaha Symphony
October 23, 2022
The Omaha Symphony performs Sleepover at the Museum, an interactive musical story originally premiered by Maestro Ankush Kumar Bahl and the New York Philharmonic. Children and their families are invited to join in and follow along on the adventure of this exciting story set to live music.
 
Haunted Fun at Omaha's Union Station
The Durham Museum
October 25 & October 29 & 30, 2022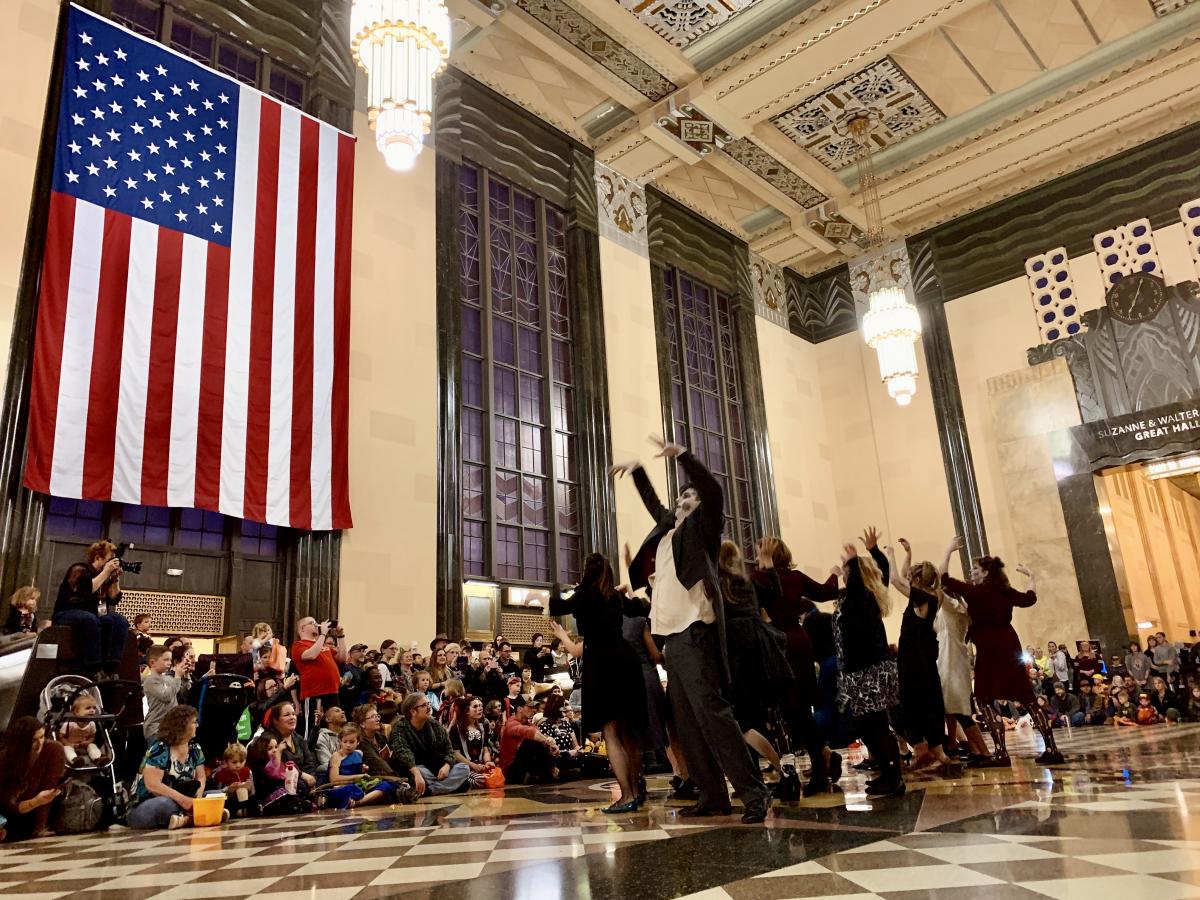 Omaha's former Union Station-turned-museum has a handful of reasons to get dressed up this season, beginning with The Great Halloween Haunt that offers indoor trick-or-treating, historical characters and spooktacular displays located throughout the museum, and ghostly games on The Platform. Don't forget to catch a tour of the spooky Haunted Train and make your way to the Cobweb Caboose. Closer to Halloween, come dressed up for fun during Hallo-weekend; costumes are encouraged.
 
Ghoulish Garden Adventure
Lauritzen Gardens
October 30, 2022
Stroll decked-out botanical gardens in costume during this special garden adventure, where you will visit activity stations throughout the gardens' 100 acres and make crafts to take home.
 
Monster Mash
Strategic Air Command and Aerospace Museum
A One-day event in October
The Smithsonian affiliate invites everyone in costume to this Spooktacular hot rod car show with photo ops, trick-or-treating, and a not-so-scary haunted house.
 
---
Bonus: Download the Omaha Savings Pack and save at a handful of the area's best attractions hosting special events and exhibits this Halloween season.
But wait, there's even more fun to explore! See all the fantastic events happening in the Omaha area.