Restaurant Week: Fleming's Prime Steakhouse
My husband and I chose Fleming's Prime Steakhouse & Wine Bar for Omaha Restaurant Week, since we had never been there before. We made reservations painlessly online.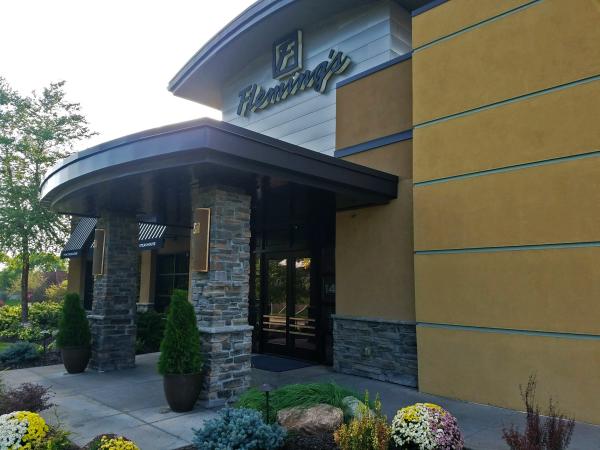 We received a warm welcome at the door into a rich, elegant environment. Each table was beautifully set up with the romantic ambiance of a flickering candle. They offered us the choice of black linens as we both had darker attire on instead of the basic white linen napkins. Then our server Katie asked if we prefer tap or bottled water. Katie really made our night fun with her wonderful sense of humor. She greeted us with a plate of warm, crusty bread with two choices of butter: champagne brie or smoked parmesan infused cheddar, which were delightful. We both fell in love with the latter choice. The bread was very light and fluffy and was gone in minutes.
The private dining room had a party going on. There were several people around us, including a group of guys gathered around a table laughing and having a good time, as well as tables of young couples and a older couples too. The room's ambiance was dimly lit and very relaxing. We ordered from the three-course $40 dinner menu.
Josh Orsini, Operating Partner, came over and introduced himself as Katie appeared with chilled forks along with the Modern Caesar Salad which was made of hearts of romaine, parmesan, fried capers and crisp prosciutto. It was a wonderfully fresh combination of crispy, saltiness heaven with a crispy, buttery crostini on top.
Next came our Barbeque New Zealand Salmon Filet served on a bed of beech mushrooms with a generously sized portion of moist, tender salmon with a caramelized sweet barbeque sauce on top that just melted in our mouths.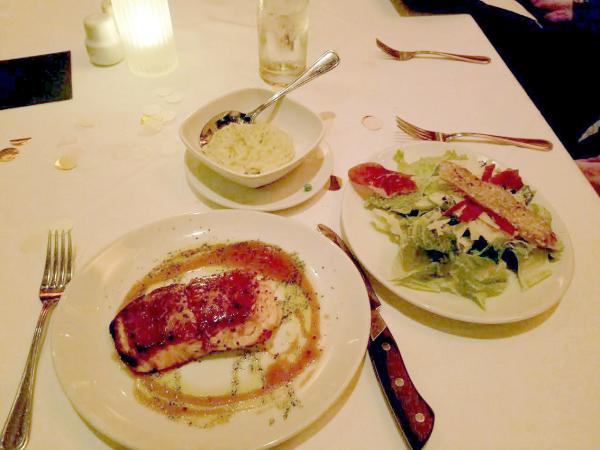 And finally came the classic New York style Cheesecake on a graham cracker crust, served with a blueberry sauce and white chocolate shavings with a dollop of heavenly Chantilly cream. Since it was my husband's birthday they brought it out with a sparkler on it.  It was so light and creamy. It was my favorite part of the meal!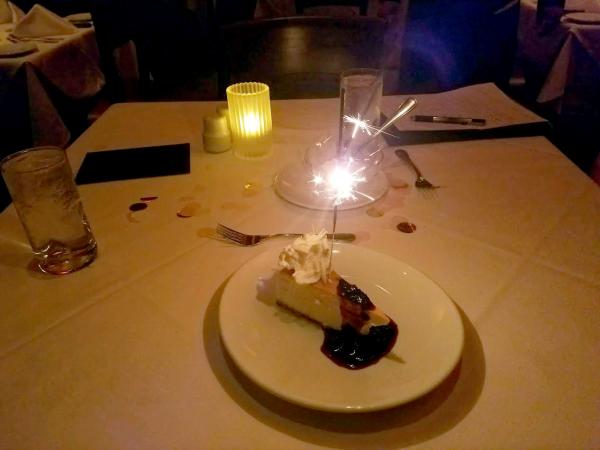 And lastly, since it was my husband's birthday, they brought out a box with a ribbon around it full of delicious chocolate truffles for the road and an extra special surprise. It was a wonderful evening, and we will definitely be back for our next date night.