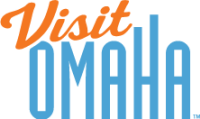 Media Contact:
Tracie McPherson
Visit Omaha
Director of Communications
402-444-3607
tmchpherson@visitomaha.com
Visit Omaha Announces New Staff
OMAHA, NE., August 15, 2018 – Visit Omaha is pleased to announce the hiring of three new staff members. Jessica Weishahn is the new Tourism Sales Manager, Lindsey Holmes was recently named as the new National Sales representative, and Melanie Hegwood has joined the Visit Omaha Team as the new Convention Services and Housing Manager. Anabella Coenan has been promoted to Sales and Marketing Coordinator.