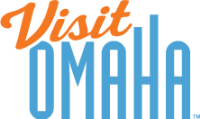 Media Contact:
Tracie McPherson
Visit Omaha
Director of Communications
402-444-3607
tmcpherson@visitomaha.com
A New Way to Stroll Across Bob
OMAHA, NE. July 10, 2019 – He's the guy who brought you the 0.9k marathon and coined the phrase, "Bobbing" – standing in two states at the same time. Now, Bob (aka Bob Kerrey Pedestrian Bridge) has a new experience for walkers, it's called BobWalking. If you're familiar with the Christopher Walken Dance Videos on YouTube, then you get it.
"Technically, I'm a pedestrian bridge. But realistically, I'm a catwalk," said Bob the Bridge. "I am an opportunity for people from all walks of life to come show off, try out, and create new ways of walking all over me."
Visit Omaha is a big fan of BobWalking and can't wait to see all of the creative ways people will find to stroll across the 3,000 ft. pedestrian bridge. The City of Omaha's official tourism authority created a series of videos to inspire walkers to get moving. Walking styles featured include: Zombie Walking, Walken Walking, Moonwalking and Mom Walking. See BobWalking Videos.
"I've seen a lot of different strolling styles in my day," said Bob the Bridge. "Now I want to share yours with the world. Become a WalkStar, post your best stroll, and tag me using #BobWalking."
More about Bob the Bridge
Bob officially opened in September of 2008, after a little grooming Bob got his voice in 2015 - Here's a video introduction. Recently Bob was outfitted with new LED lights making him even more stunning at night. While Bob works to keep Nebraska and Iowa connected, he wants you to stay connected too.
• Twitter or Instagram @BobTBridge
• #ItHappensOnBob, where fans can share their Bob encounters
• #BobWalking, where you can share creative ways to walk on Bob
• www.bobthebridge.com, a web page dedicated to all things Bob
Visit Omaha is the official tourism authority for the City of Omaha and Douglas County, also known as the Omaha Convention & Visitors Bureau.
###