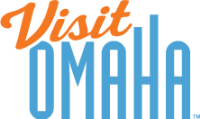 Media Contact:
Tracie McPherson
Visit Omaha
Director of Communications
402-444-3607
tmcpherson@visitomaha.com
Dine Out to Help Others during Omaha Restaurant Week
OMAHA, NE., September 12, 2018 – Get ready to eat out for a good cause. Omaha Restaurant Week starts this Friday, September 14th and runs through the 23rd. Every time you have dinner at a participating restaurant and order from the Omaha Restaurant Week menu, you will be supporting the Food Bank for the Heartland.
"This is Visit Omaha's second year organizing Restaurant Week. Our goal is to support our community by increasing business for our local restaurants, and increasing donations for the food bank," said Keith Backsen, executive director for Visit Omaha. "We're very proud to partner with some amazing restaurants and businesses for this worthy cause."
Fifty metro area restaurants are participating in Omaha Restaurant Week this year. Diners can choose from a special multi-course dinner menu available at a fixed price of $20, $30, $40, and $50 a person. Each menu typically includes three options for each course—appetizer, entree and dessert. No tickets, passes or coupons are required. Food lovers can simply dine out at as many participating restaurants as they like during the ten day event, all while helping support the Food Bank for the Heartland.
Five percent of each multi-course meal purchased at participating restaurants during Omaha Restaurant Week will be donated to the Food Bank for the Heartland.
Visit OmahaRestaurantWeek.com for a complete list of participating restaurants, menus and pricing.
Visit Omaha is the official tourism authority for the City of Omaha and Douglas County, also known as the Omaha Convention & Visitors Bureau.
###