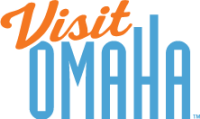 Media Contact:
Tracie McPherson
Visit Omaha
Director of Communications
402-444-3607
tmcpherson@visitomaha.com
Holiday Island Welcomes World's Most Famous Traveler
OMAHA, NE. November 20, 2017 – The most famous traveler in the world will become a new fixture on Holiday Island during the kickoff of Omaha's Holiday Lights Festival. 20 ft. high Santa-in-the-box will join the other Holiday Island decorations that fill the island in the Gene Leahy Mall. Visit Omaha, Omaha's Tourism Authority, created Holiday Island last year as a way of thanking the local community for all it does to welcome and entertain the 12.3 million out-of-towners who visit the city every year.
"We're also adding a little candy cane-ification to the area around Holiday Island this year," said Keith Backsen, Visit Omaha's Executive Director. "Some of the light poles and concrete bridge columns will be transformed into non-edible sweet treats as a fun way to draw more attention to Holiday Island."
The Holiday Island decorations represent experiences out-of-towners can enjoy when they visit our city, and that locals can enjoy 365 days a year:
20 ft. tall Santa-in-the-box: representing all the visitors who travel to Omaha every year. 
Giraffe with a chef hat: Omaha's world-class zoo and dining scene.
Artist's paint palette: Art museums, galleries and artists that make Omaha a cultural oasis in the plains. 
Baseball glove: Omaha sporting events, from national and world competitions to regional and local tournaments.
Cello and ballet slippers: Performances, stage productions, performing arts organizations, theaters and venues.
Poinsettia tree and LEGO Bob: Omaha's nature scene, from the riverfront and biking trails to the botanical gardens, lakes and city parks.
Train: Omaha's history and all of the places dedicated to preserving and sharing it.
Gingerbread family: The variety of family activities sprinkled throughout the city.
Installation of Holiday Island begins Nov. 20, 2017 and is expected to take two days. Decorations will remain through the first week of January 2017. Everyone is encourage to check out Holiday Island and share their photos with #OmahaWeekend. Go to VisitOmaha.com/HolidayIsland for ideas on fun things to do throughout the holidays with visiting friends and family. Visit Omaha partnered with Clark Creative Group and Heartland Scenic Studio to create and install Holiday Island. 
Visit Omaha, also known as the Omaha Convention & Visitors Bureau, is the official tourism authority for the City of Omaha and Douglas County.  
###