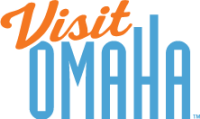 Media Contact:
Tracie McPherson
Visit Omaha
Director of Communications
402-444-3607
tmcpherson@visitomaha.com
Dine Out to Help Others
Omaha, NE. September 13, 2017 – Mark your calendars, Omaha Restaurant Week is back for its seventh year. From September 15th through the 24th every time you have dinner at a participating Omaha area restaurant you will be supporting the Food Bank for the Heartland.
"We're proud to be involved with Omaha Restaurant Week," said Keith Backsen, Executive Director for Visit Omaha. "It's a great way for us to promote our local restaurant community and drive new business to their doors, all while helping out a worthy cause."
A total of 50 metro area restaurants are participating in Omaha Restaurant week this year. Each restaurants has created special multi-course dinner menus available at a fixed price of $20, $30, $40 and $50 a person. Each menu typically includes an appetizer, entree and a dessert. There are no tickets, passes or coupons required, simply dine out and enjoy. 
Five percent of each multi-course meal purchased during Omaha Restaurant Week will be donated by the participating restaurants to Food Bank for the Heartland.
Visit OmahaRestaurantWeek.com for a complete list of participating restaurants, menus and pricing.
Visit Omaha, also known as the Omaha Convention & Visitors Bureau, is the official tourism authority for the City of Omaha and Douglas County.
###