Feed your enthusiasm for spring in Omaha, which has blooming flowers, delicious food and can't-miss events to jumpstart the new season. Read on for ten things visitors will love to do in April in Omaha.
1. Watch Horses Perform on the Big Stage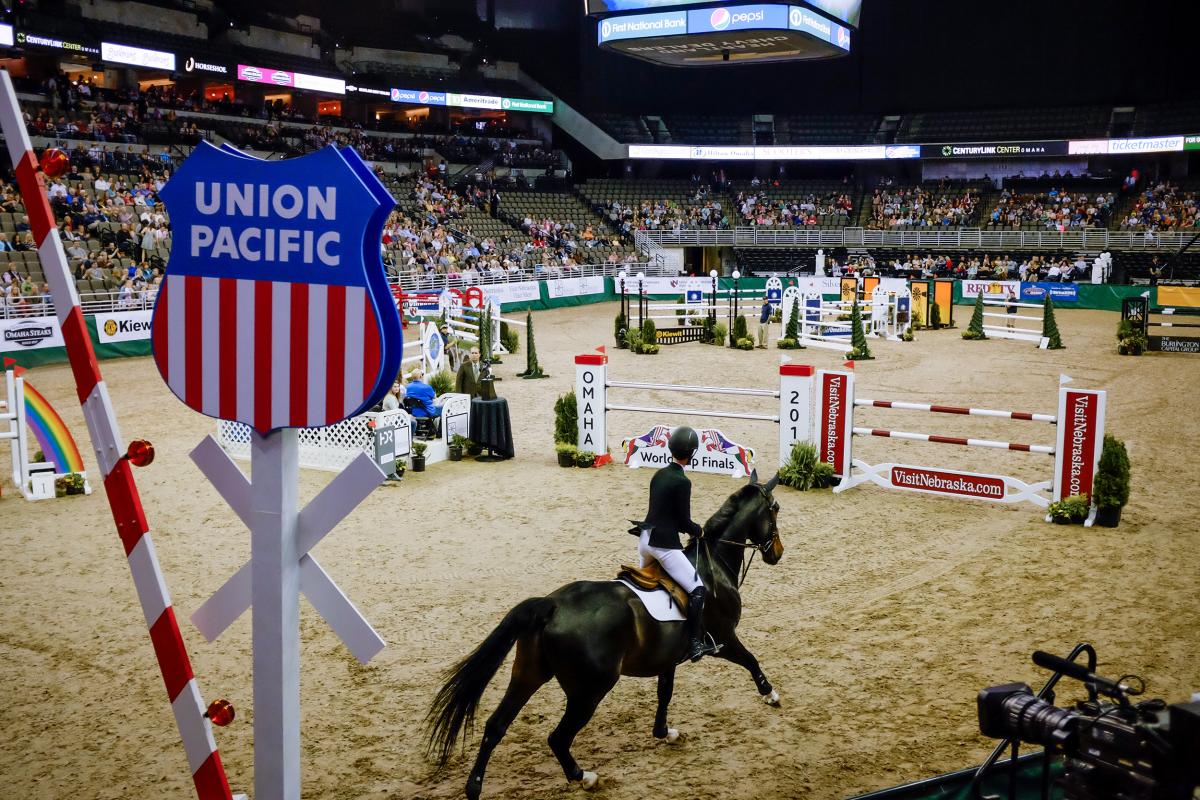 The world's top Dressage, Jumping and Vaulting athletes will land in Omaha for the FEI World Cup™ Finals, back here for a second time in 2023. The world-class competition is an annual indoor championship that attracts fans and Olympic-level competitors from all over the U.S. and across the globe; in fact, horses are flying in from 38 countries. Spectators will experience the excitement of the equestrian sport with stabling, warm-up, competition arena, dining venues and shopping expo all under one roof. Horse lovers will be happy to know that the International Omaha horse competition is every April when the FEI World Cup is elsewhere.
 
2. Marvel at Tulips and Daffodils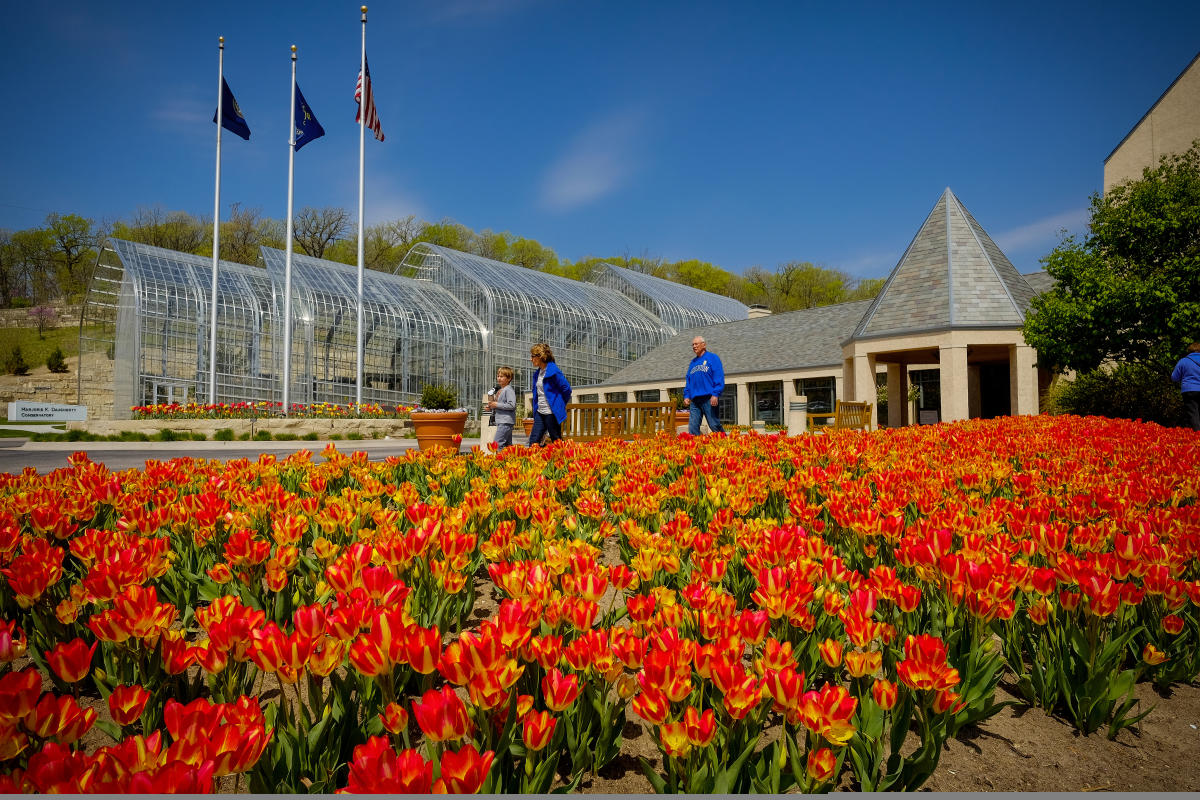 Blooming flowers will brighten your visit at Lauritzen Gardens, where colorful tulips greet guests and 500,000 cheery daffodils blossom in Omaha's botanical gardens. Enhance your visit with a tram ride, warm up in the 17,500 square foot conservatory, and grab a bite at the gardens' indoor café or coffee cart.
3. Say "Cheers" at Omaha's Beautiful Cocktail Bars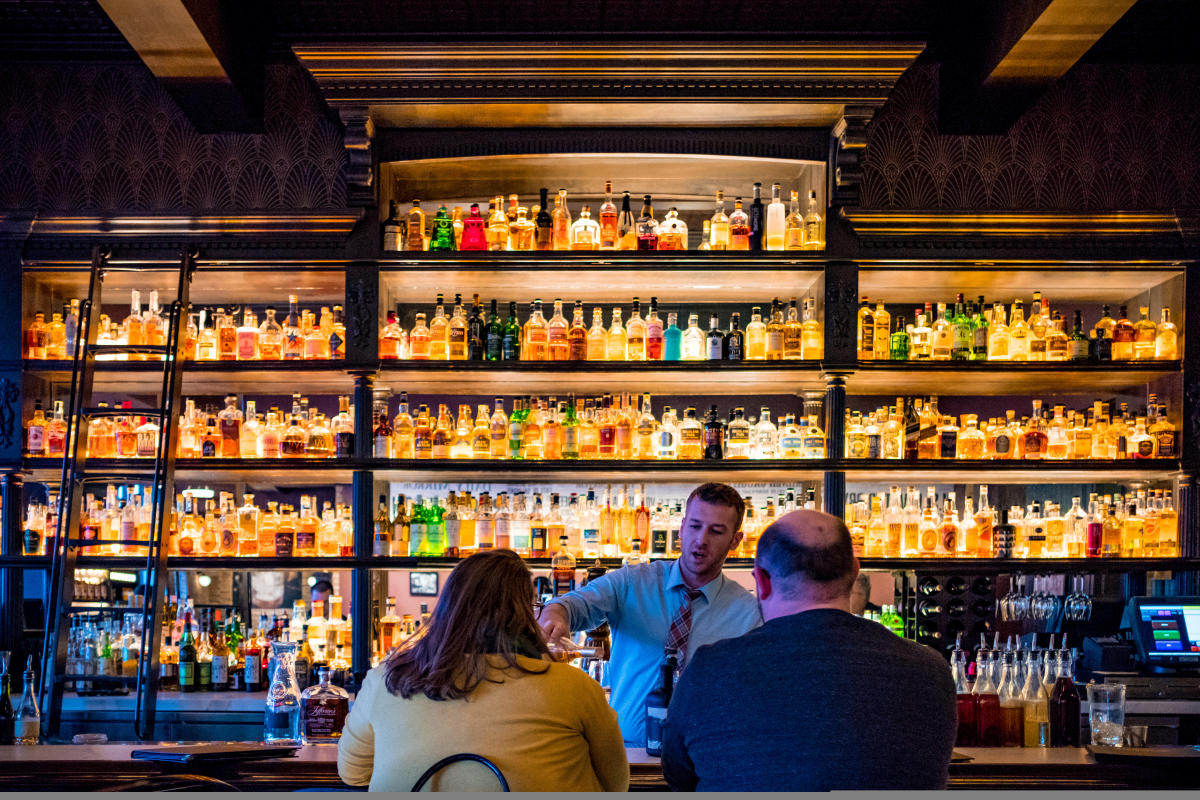 A quintessential cocktail experience awaits at the Berry & Rye, Proof and Hotel Deco–all with beautiful bottle shelf displays as a backdrop. Our suggestion: Hit up all three for an unforgettable night out on the town.
4. Walk Amongst Pioneers
First National's Spirit of Nebraska's Wilderness and Pioneer Courage Parks is one of the world's largest collections of bronze and stainless steel, featuring 123 pieces and installations weighing anywhere from 400 lbs. to six tons each. These public art pieces tell the story of the pioneers' westward journey and stampede through six blocks of buildings and streets of downtown Omaha.
5. Sink Your Teeth into a Hand Pie
Carter & Rye serves up delectable made-from-scratch sweet or savory hand pies at their bakery location and at select farmers markets seasonally. The woman-owned neighborhood bakery uses fresh, local ingredients whenever possible. After grabbing your portable snack, head to nearby Hanscom Park to enjoy.
6. Hunt for Gently-Loved Merchandise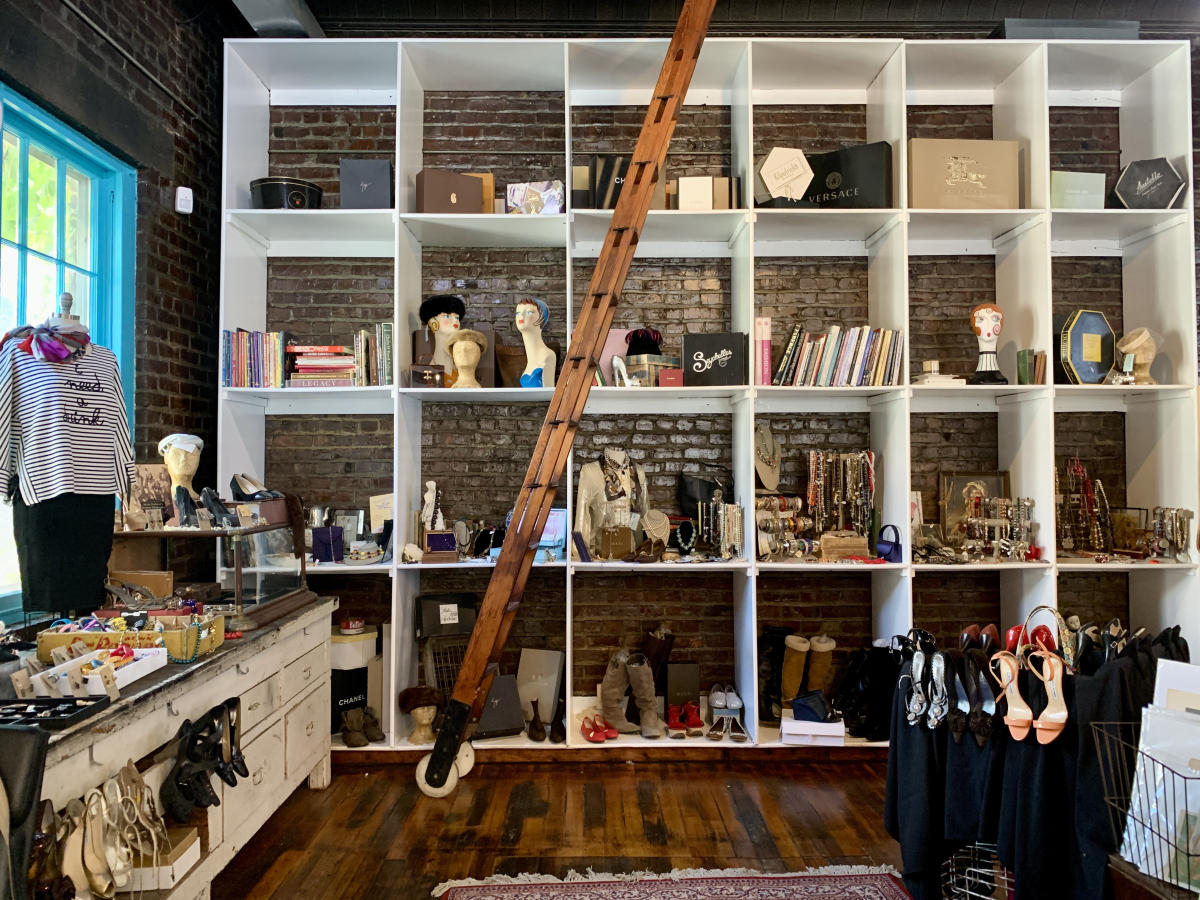 Uncover secondhand treasures at local businesses stocked with well-loved goodies. Status carefully curates its shelves with authentic pre-loved luxury handbags and accessories. Flying Worm Vintage's racks are filled with colorful clothing and western gear, classic leather jackets, baby tie-dyes and more mixed in. Pretty in Patina is known for their designer clothes, jewelry and accessories. Shop 'til you drop in Omaha.
7. Spy Animals from Your Vehicle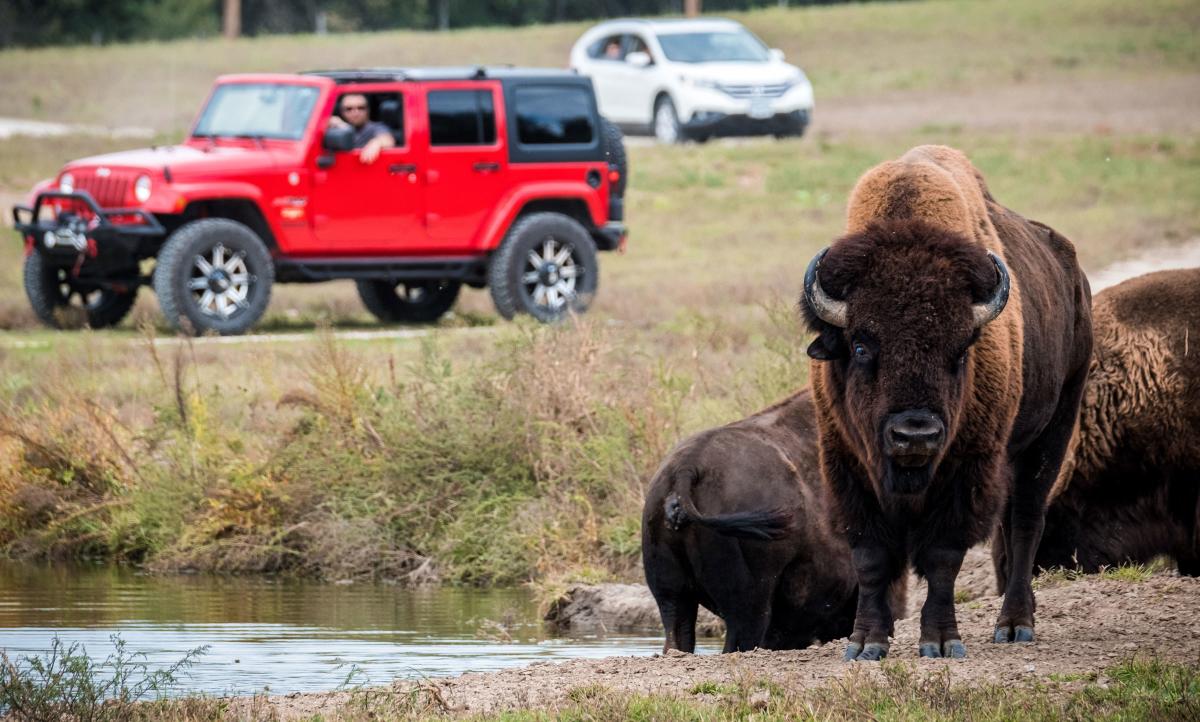 Lee G. Simmons Conservation Park and Wildlife Safari, operated by Omaha's Henry Doorly Zoo & Aquarium, is freshly open for the season. This four-mile drive-through North American wildlife adventure boasts overlooks and nature trails. Plus, it was voted by readers as the #1 Best Safari Park in the 2023 USA Today 10Best awards.
8. High-Flying Fun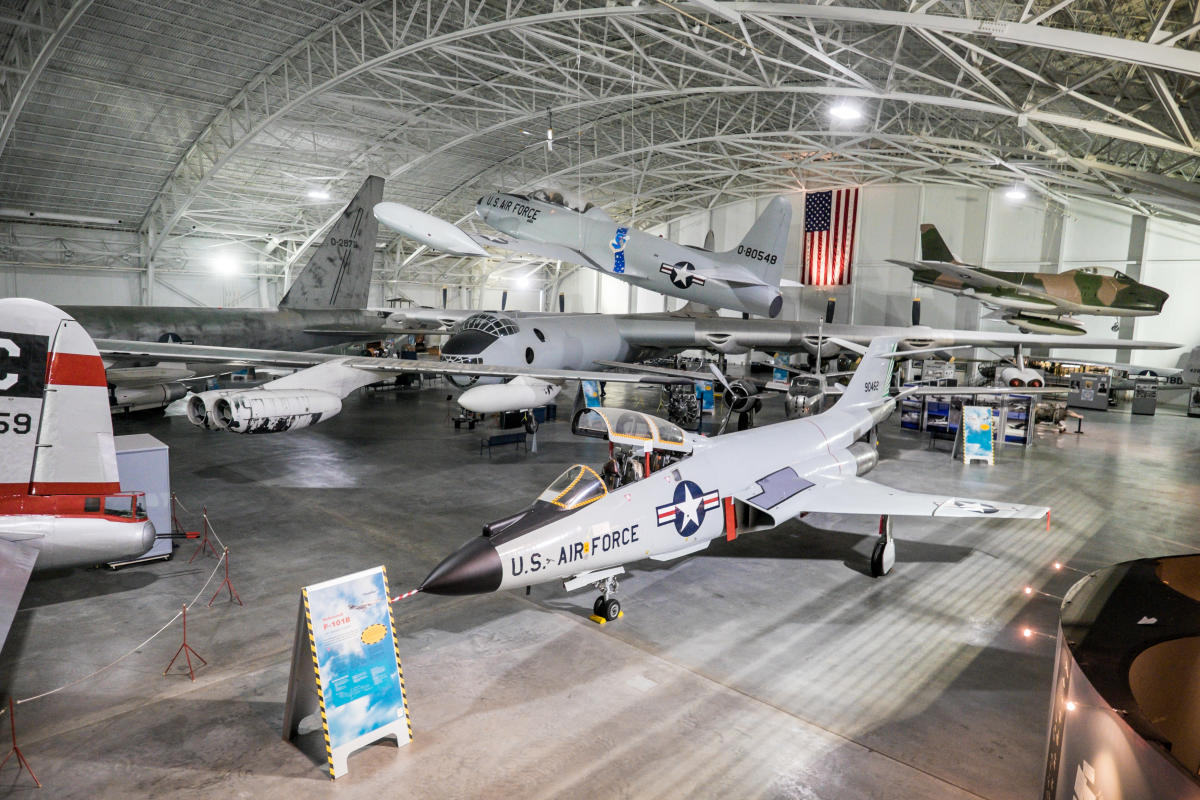 Smithsonian affiliate Strategic Air Command & Aerospace Museum is home to the nation's largest collection of Cold War aircraft and artifacts. Visitors will find 300,000 sq. ft. housing an impressive collection of iconic aircraft, missiles, and spacecraft like the Apollo Command Space module. Those looking for a little adventure can't miss the flight simulator.
9. Find the Perfect Book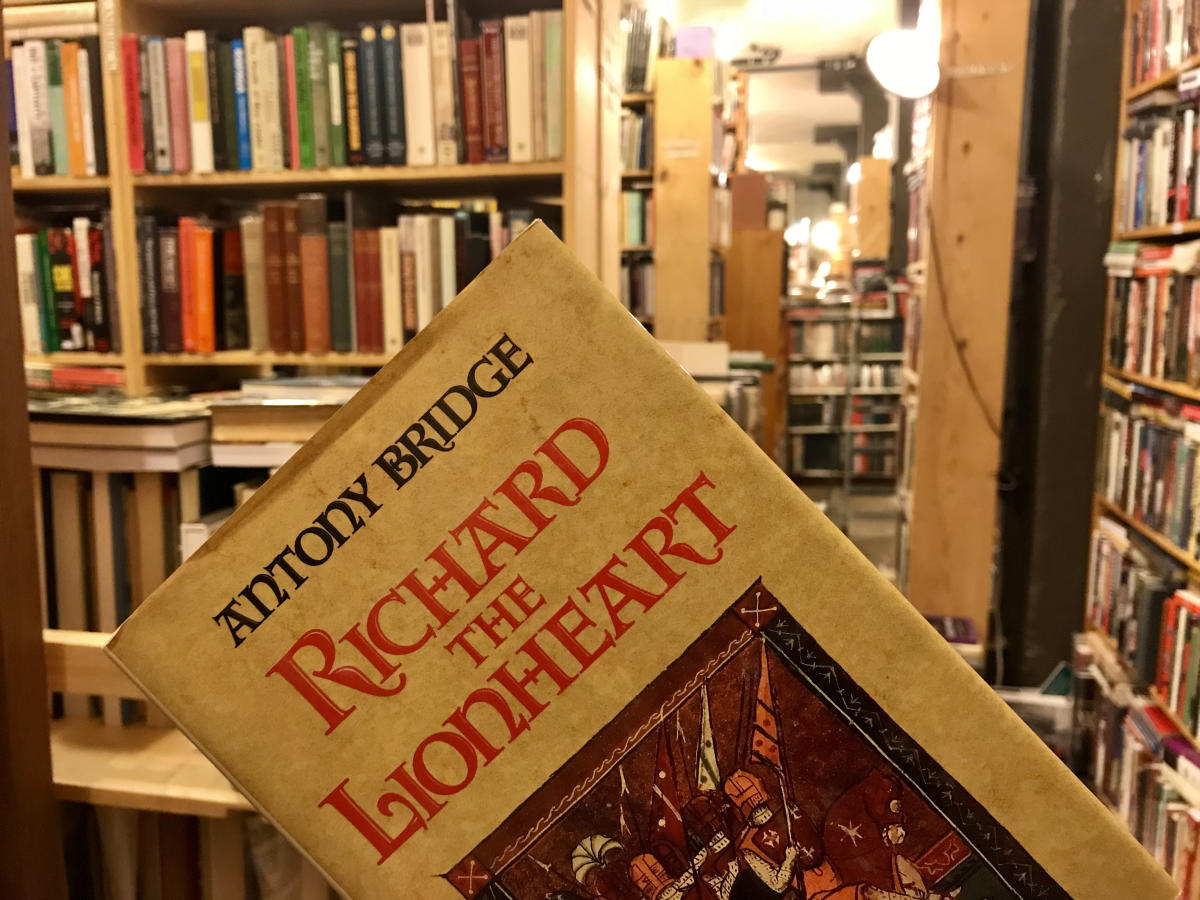 Phones and e-readers make terrible souvenirs, but good old-fashioned books, on the other hand, are much easier to bring home. Bibliophiles are invited to peruse Omaha's independent bookstores. Jackson Street Booksellers is stocked from floor-to-ceiling with secondhand books. The Next Chapter is a charming stop selling new books, gifts, greeting cards and more; the owner, Shelly, continued the bookseller tradition in her family by opening her store in Omaha after her parents closed their Nebraska bookstore after forty years in business. The Bookworm is a family-owned business hosting authors from a wide variety of genres.
10. Enjoy Dinner and a Show
It's pure entertainment at Alpine Inn, an Omaha dive–and proud of it. Known for their fried chicken and famous for the raccoons who eat it (mostly at night), Alpine Inn promises a one-of-a-kind experience you can only find in Omaha.
Want your fun all mapped out? Check out this spring break itinerary for families. For even more ideas on what to do in Omaha in April and any other time of the year, head to VisitOmaha.com.