Fall in Omaha offers visitors plenty of opportunities for fun and exploration. From Junkstock to The Monster Club, continue on for ten ideas for unique experiences you can enjoy only in Omaha.
1. "Get Your Junk On" During Junkstock: Harvest Edition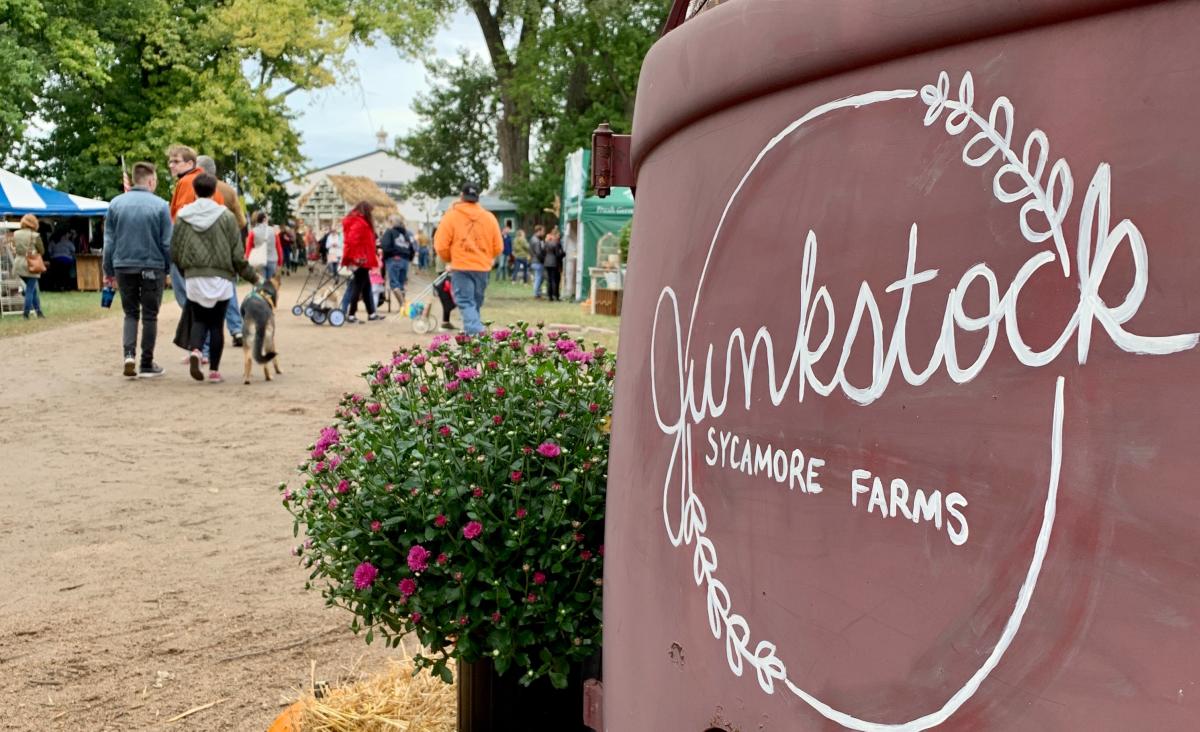 The region's favorite vintage festival is two weekends in early October and takes place on an old horse farm. Named as an "unforgettable fall festival worth traveling for" by USA Today's 10 Best Readers' Choice Awards, Junkstock features 180+ vendors from across the country who sell their one-of-a-kind wares, from vintage finds and antiques to fashions and re-purposed relics. Also part of the fun: live music, tasty food, pumpkins galore, plentiful photo ops, and all the fall feels to kick off the season.
 
2. Soak Up the Season at Fall Attractions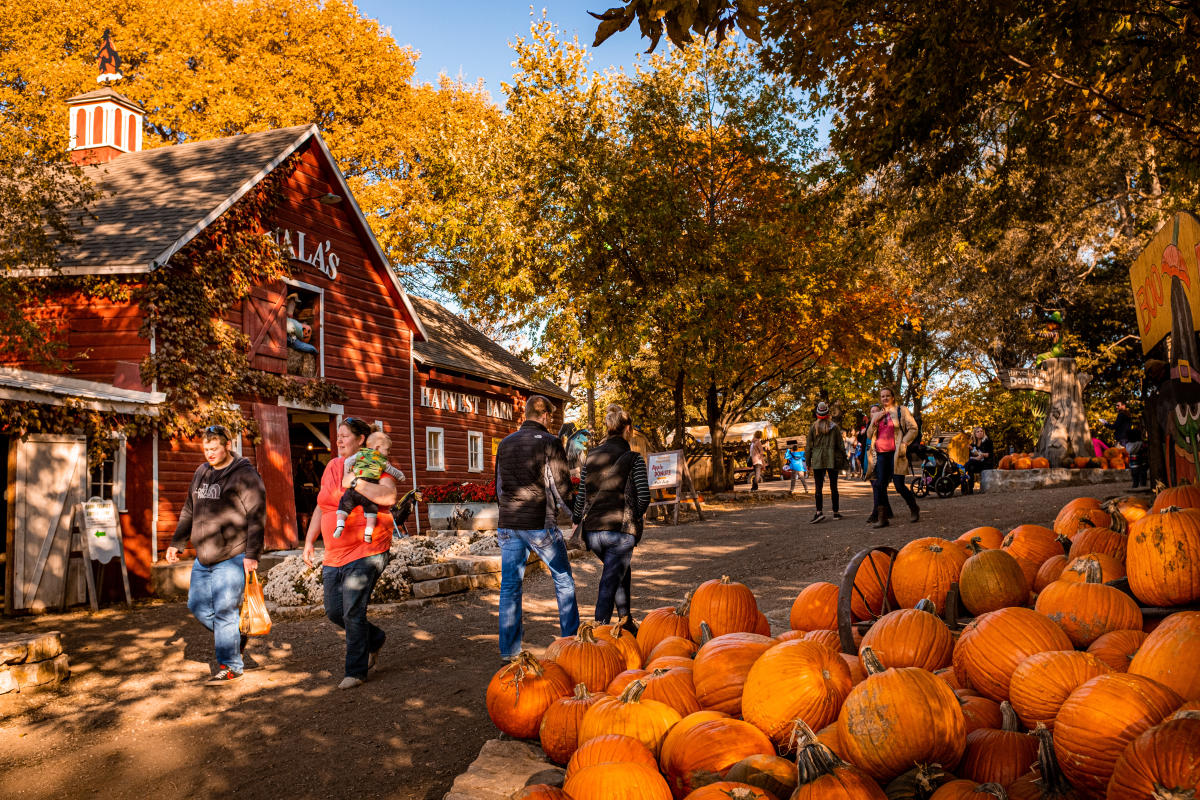 A number of spooky and cozy-fun autumn attractions open at the start of fall. From corn mazes and hayrack rides for picking the perfect pumpkins to campfires and so many more opportunities to enjoy the season, the Omaha area has a handful of seasonal attractions offering entertainment for the whole family. The biggest pumpkin in patchville this time of year is Vala's Pumpkin Patch, with 50 themed attractions, a variety of seasonal eats, and train and hayrack rides. For a rural-rustic autumn adventure, check out Skinny Bones and their 10-acre corn maze and 20 attractions built on old-fashioned fun. Hide out in the huge tree house or life-sized pirate ships at the Bellevue Berry Farm. Find more seasonal fall attractions. 
 
3. Dine at The Monster Club

Celebrate spooky season any time of year with a meal at The Monster Club pub and restaurant, a family-friendly homage to horror in popular culture. Plus, world-class BBQ champion "Red" whips up all the tasty dishes, from the Monster Burger (beef and brisket) to Vegan "Meat" Loaf. They're open for lunch through dinner six days a week.
 
4. Support Local Artists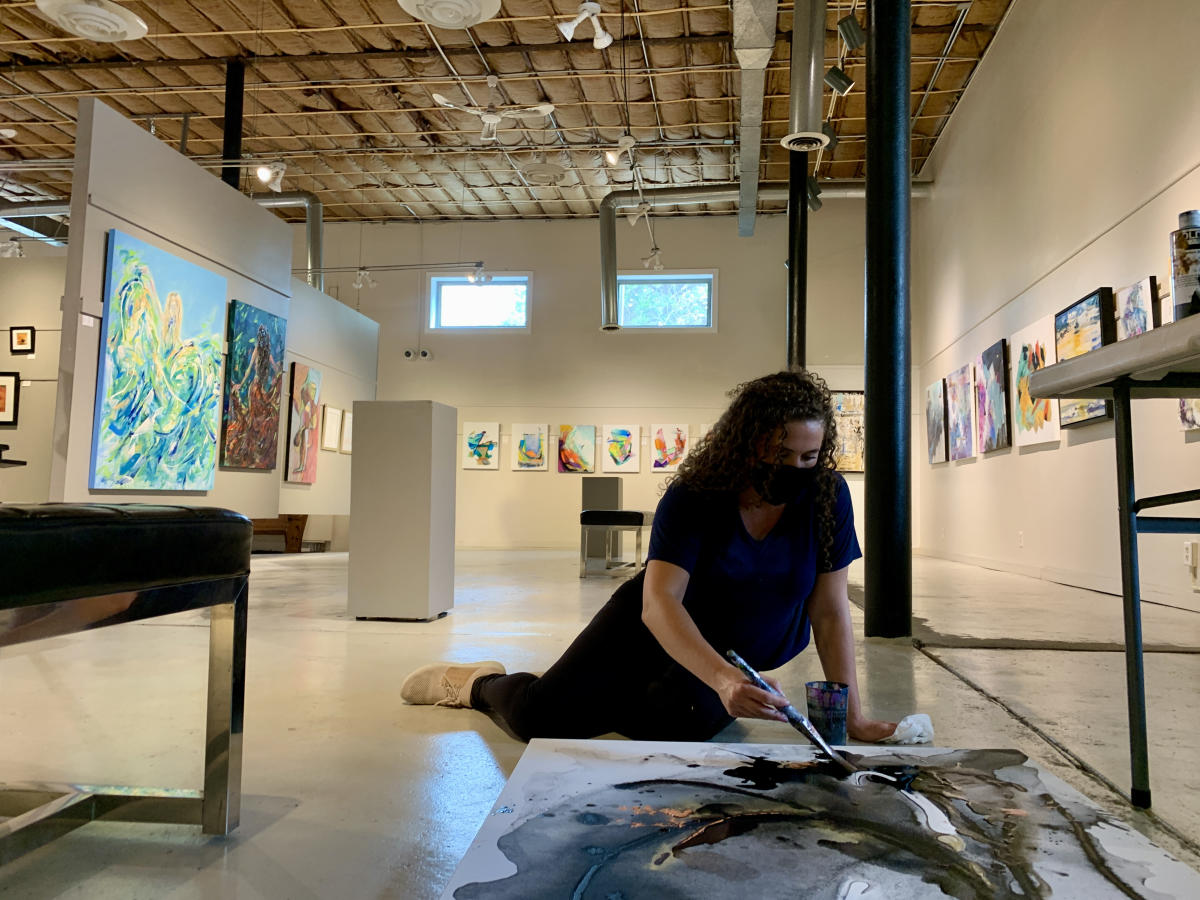 For a big taste of local art (and the perfect souvenir), head to Artists Cooperative Gallery. The artist-run gallery features the for-sale work of 30+ artists in the heart of Omaha's Old Market Entertainment District.
 
5. Mingle at the Ultimate Bark Park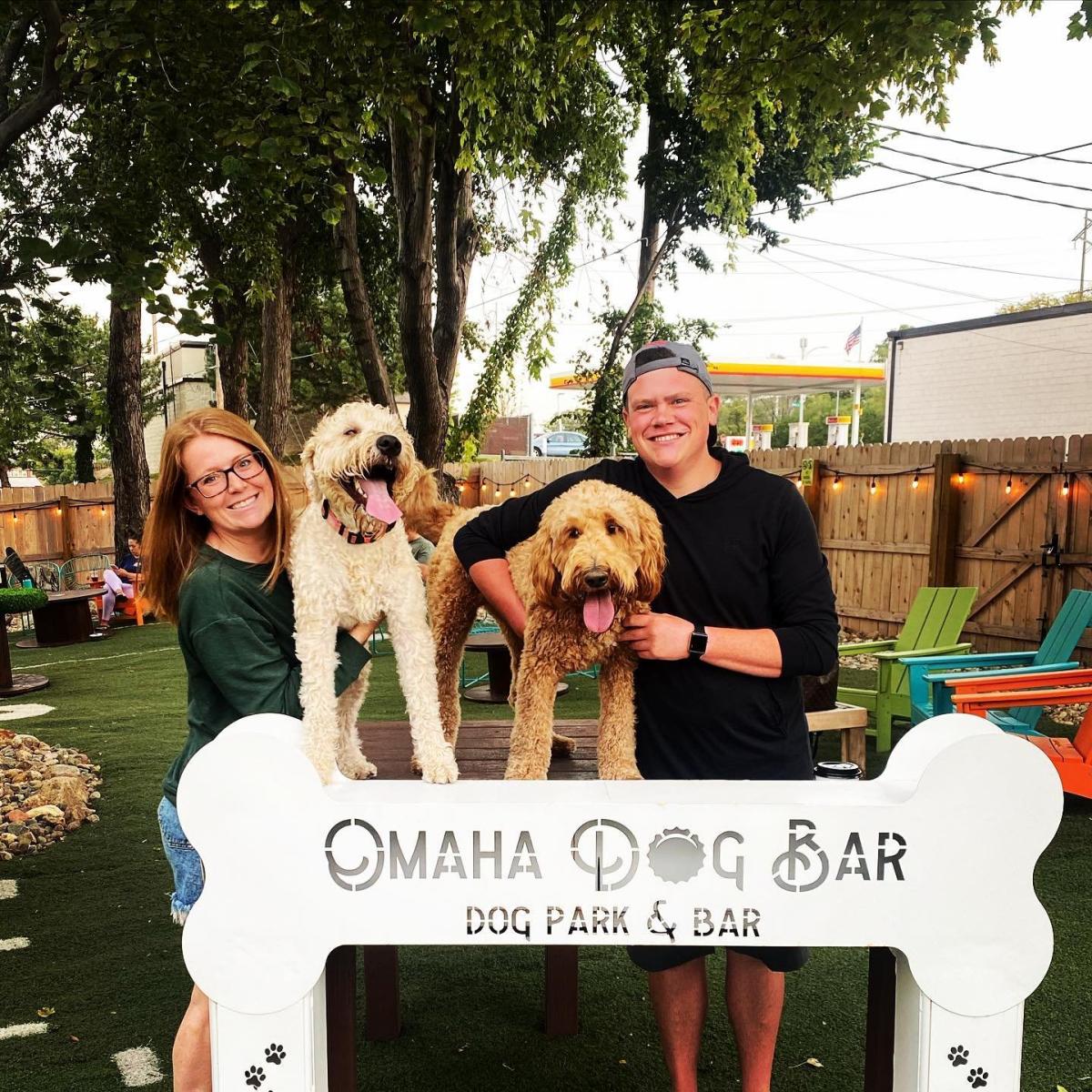 Omaha Dog Bar is a watering hole for dogs and their adults with 15,000 sq. ft. of play space indoors and out. Bonus: They serve a lovingly-crafted menu of drinks and eats for both dogs and their owners. Order from sandwiches, snacks, sweet treats, coffee, and of course, cocktails. Try the Cherry Shock Collar with vodka, cherry juice, lime and orange bitters. A daily, monthly or annual membership is required to visit, and vaccination records are needed, so visit their website before you visit and pack those vaccination records before your trip.
 
6. Cheers to Beer for a Penny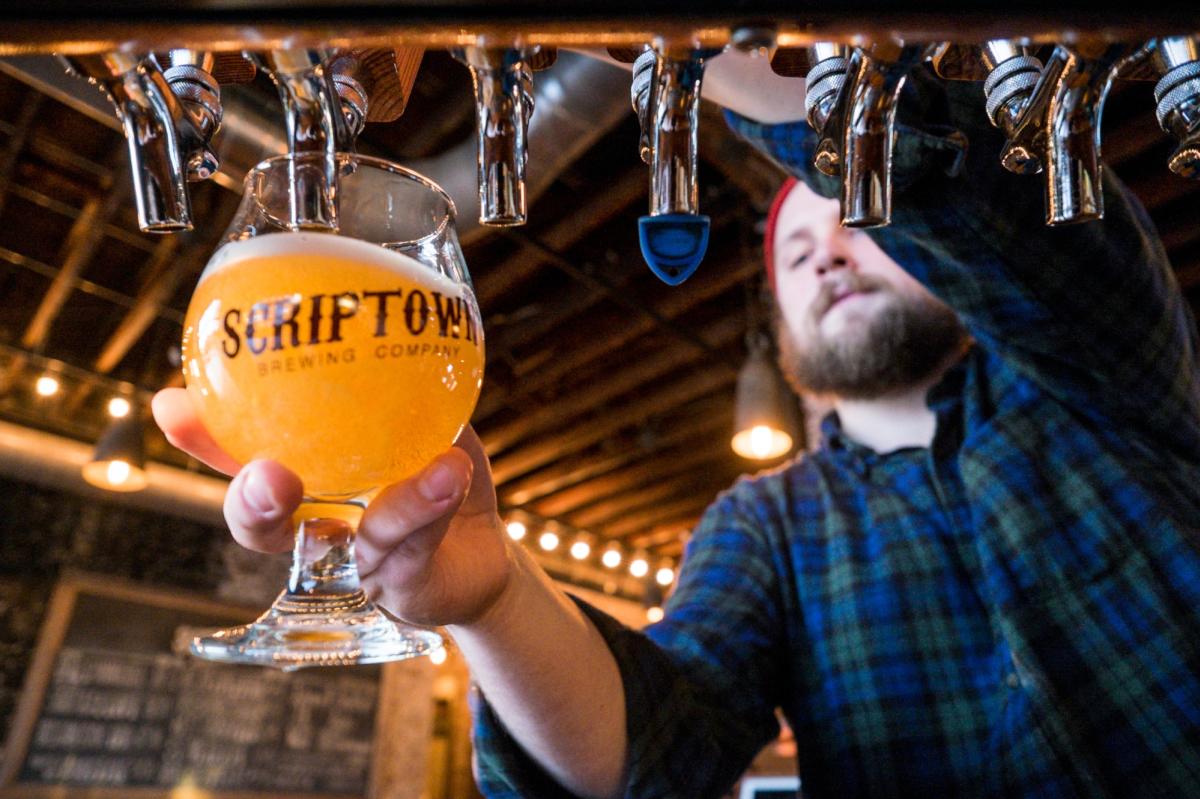 Sign up, get your pass on your phone, then redeem to enjoy buy one, get one for a cent beer at each of thirteen participating craft breweries with the Omaha Craft Brew Penny Pack. This pass is your exclusive opportunity to sample award-winning beers on your own self-guided beer tour in the Omaha area. Bonus: Get a free souvenir flight glass at the Omaha Visitors Center after completing your "tour."
 
7. Find Your Zen at Holy Family Shrine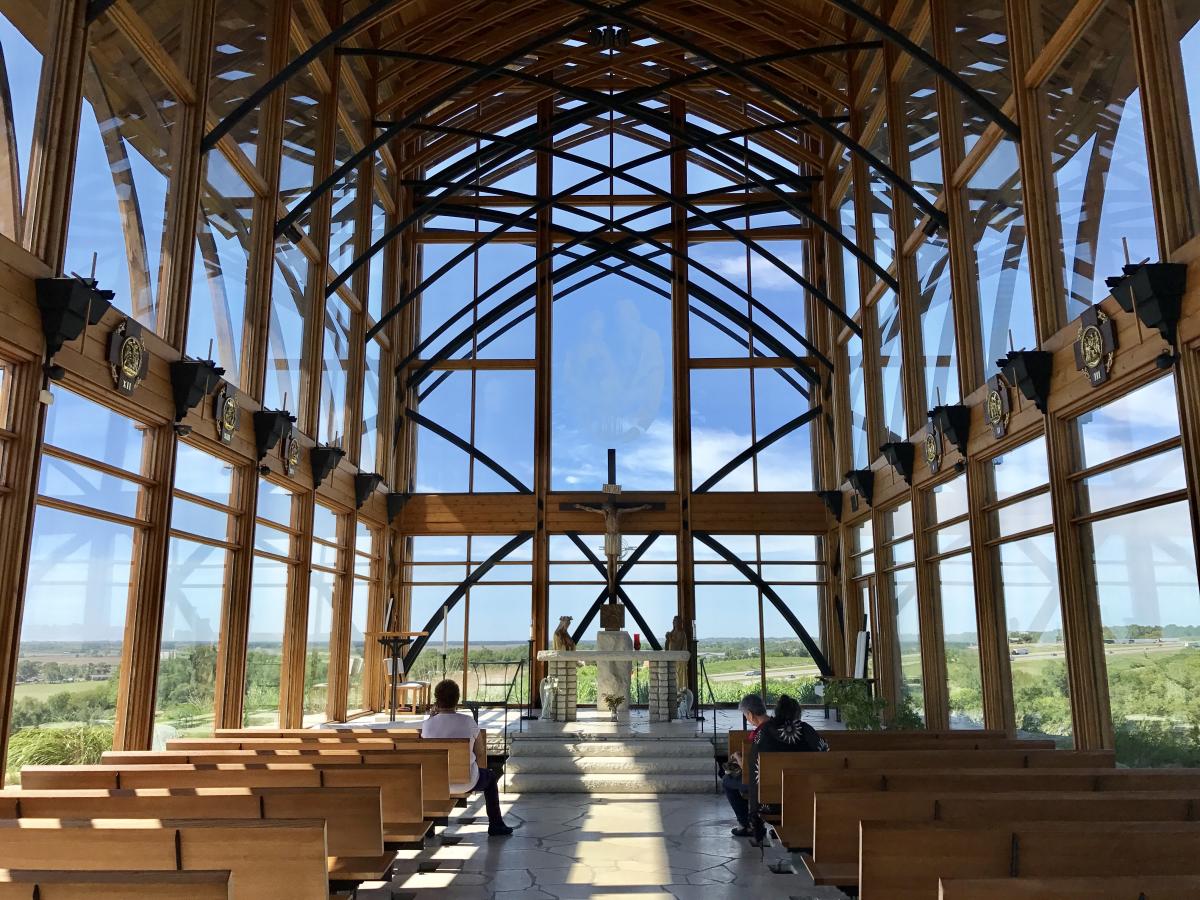 For a slice of spiritual serenity, take in the beauty of Holy Family Shrine. The stunning glass chapel, with its unique glass architecture and curved wooden arches, was created for travelers as an oasis for peace and tranquility and is the ideal setting for a faith-filled experience. Located conveniently off Exit 432 on Interstate 80.
 
8. Fly Down the Giant Slides Downtown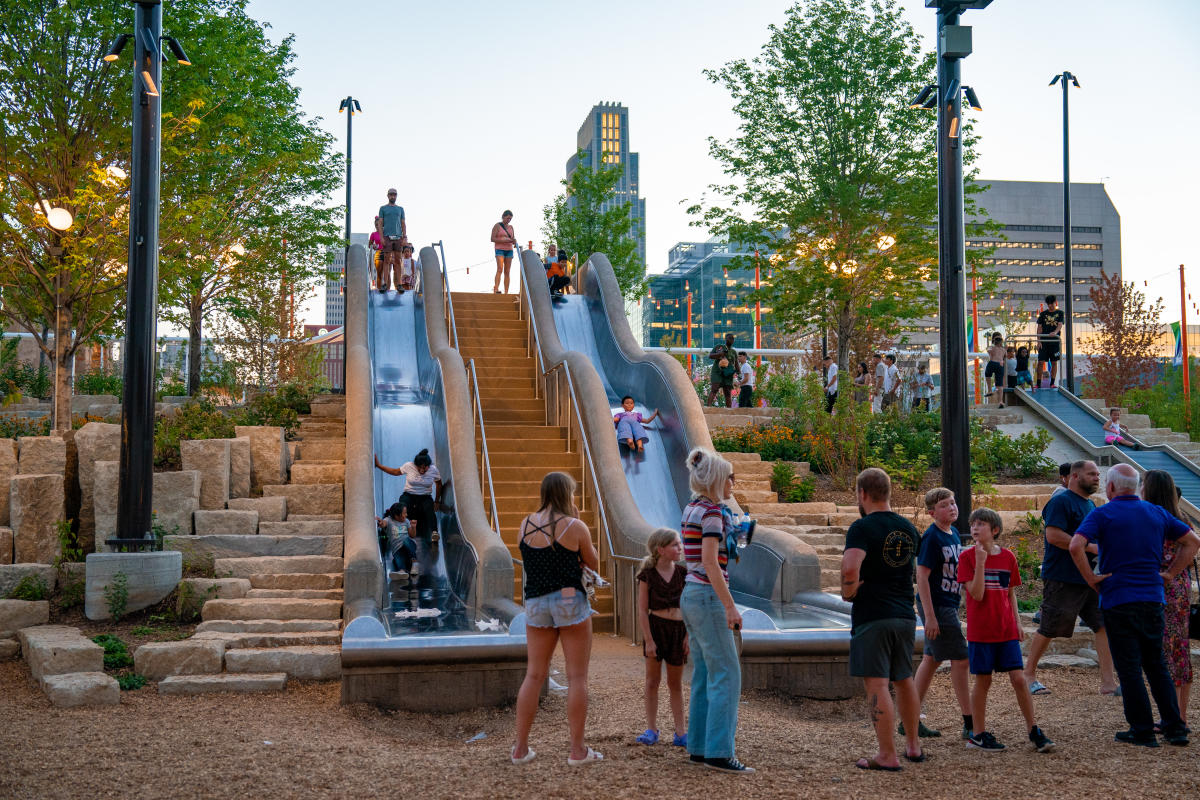 The beloved slides in Omaha's overhauled Gene Leahy Mall at The RiverFront have been an Omaha staple since their installation in the early '80s. The brand new RiverFront park has mostly new amenities, but this former favorite feature stayed with the park's redesign and reopening in 2022. Tip: Bring a piece of wax paper to really work up some speed.
 
9. Take a Hike

From the rolling Ponca Hills in Nebraska to the scenic Loess Hills across the river in Iowa, there are plenty of hiking opportunities to explore in the Omaha area. Plus, many of these same trails offer other recreational fun like snowshoeing and mountain biking and past times like birding. So the next time you're in the Omaha area, lace up your sneakers and hit one of the area trails/parks here for some good old-fashioned hiking (and more). Bonus: After a hike at Fontenelle Forest, head over to TreeRush Adventures and try a haunted climb.
 
10. Go Back in Time with the Crawley Family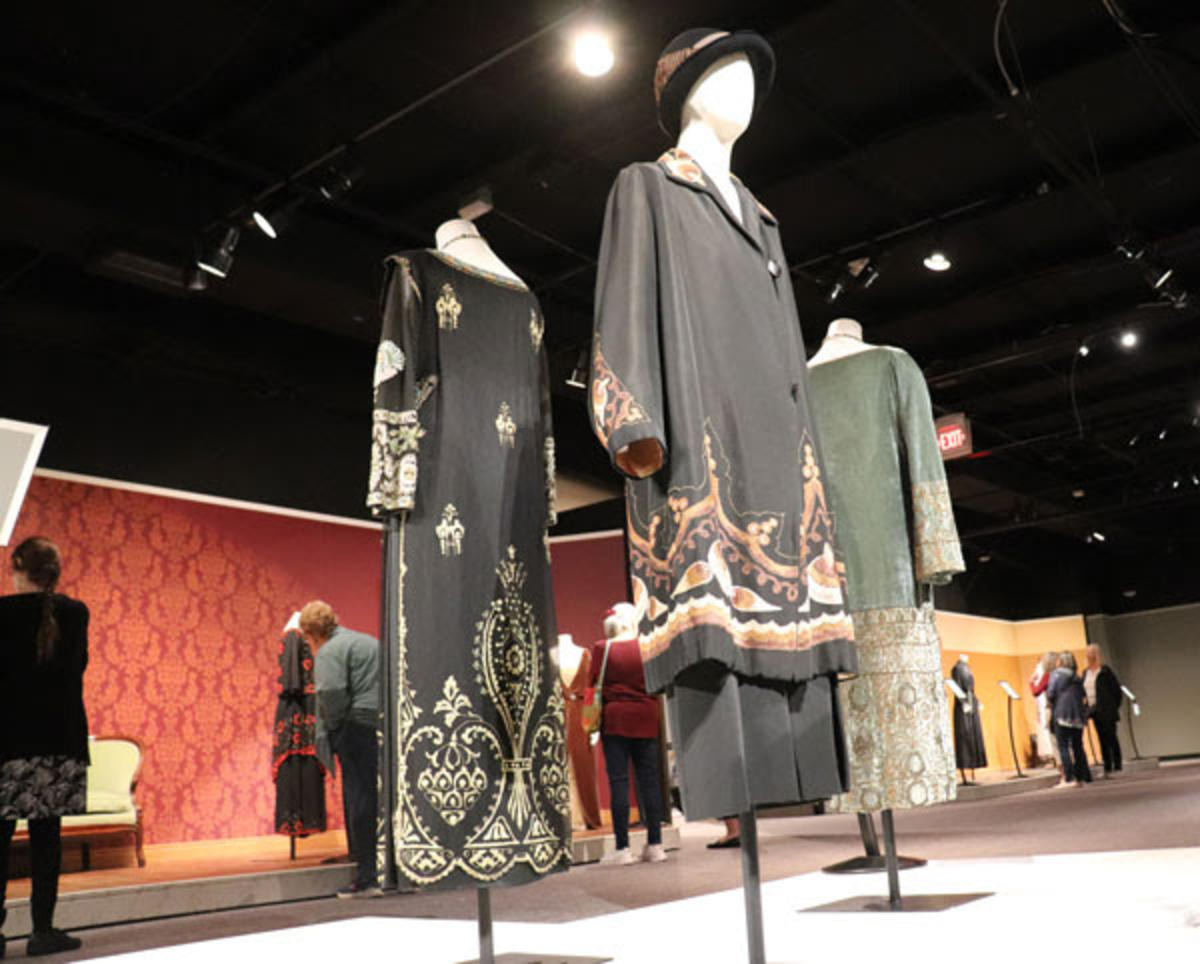 View original costumes worn by characters in one of the most widely watched television dramas in the world, Downton Abbey™ in Dressing The Abbey at The Durham Museum.
 
For even more ideas on what to do in Omaha in October and any other time of the year, head to VisitOmaha.com.