Terrific food, great ambiance, a new experience… dining out is some of the spice of life. And what can make your dining experience even better? Saving some money in the process.
The Omaha Dining Pass offers exclusive savings to enjoy during your next meal or snack out in Omaha. With nothing to download, the Dining Pass is instantly delivered via text and email and allows for easy mobile redemption. Plus, redeem offers at five participating locations and be entered to win an Omaha prize–it's a win-win.
Now it's time to begin your foodie journey to trying and finding new Omaha favorites. And to help you on your path to culinary discovery, we've put together a sample itinerary of that will have you returning home with savings to put towards your next gastronomic adventure.
The Omaha Dining Pass and its featured offers are available March and April 2022. Okay, let's get started.
Friday
Afternoon
Grab some delicious coffee to power you through the rest of your day–it's going to be an awesome weekend and you'll want the energy to enjoy it. Enjoy a Buy One Drink, Get One Free offer at Hardy Coffee Co. in Benson, one of three area locations with the same special offer. Use the discount towards something outside your comfort zone, like a Rose Chai Latte or Honey Nut Café Au Lait. Hardy is also a bakery, churning out delectable baked goods like cinnamon rolls and garlic parmesan scones–perfect for pairing with your deal of a drink.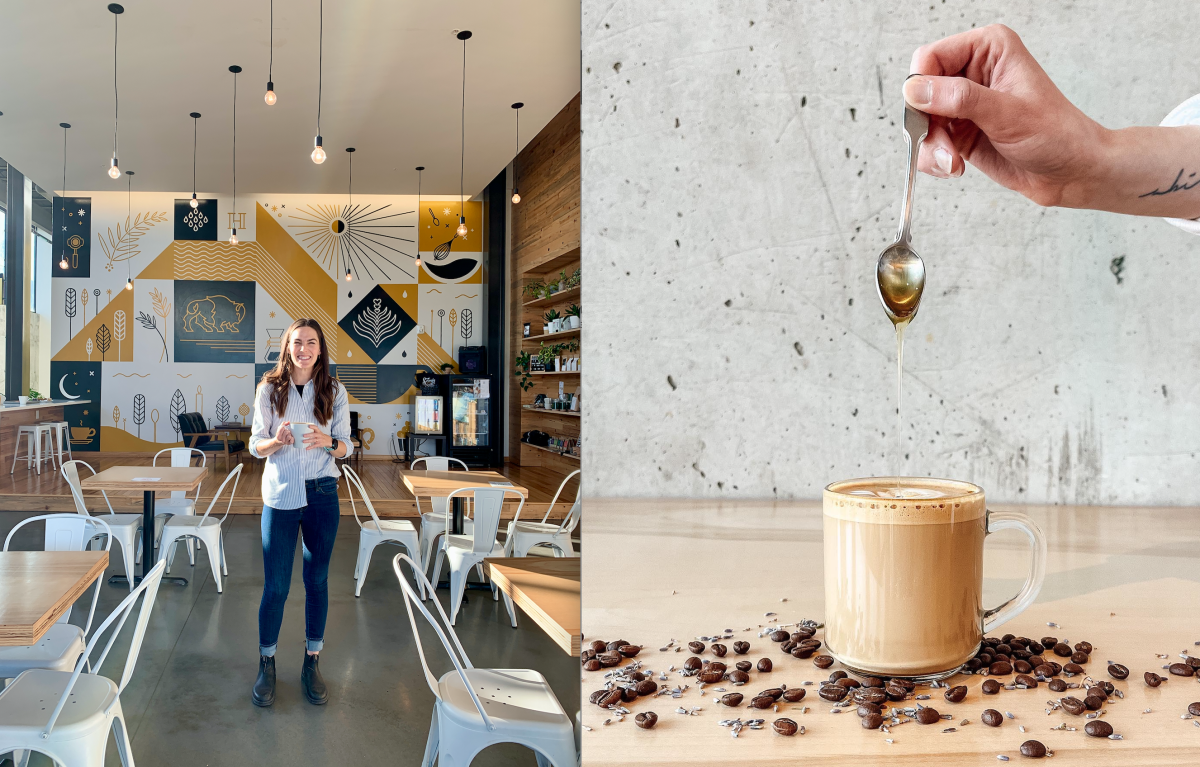 Left: Hardy Coffee Co. Owner Autumn Pruitt / Right: Coffee at Hardy
Afterwards, walk off your caffeine buzz on the Benson "strip" lined with breweries, music venues, shopping options, and Beercade–an old school arcade with beer on tap.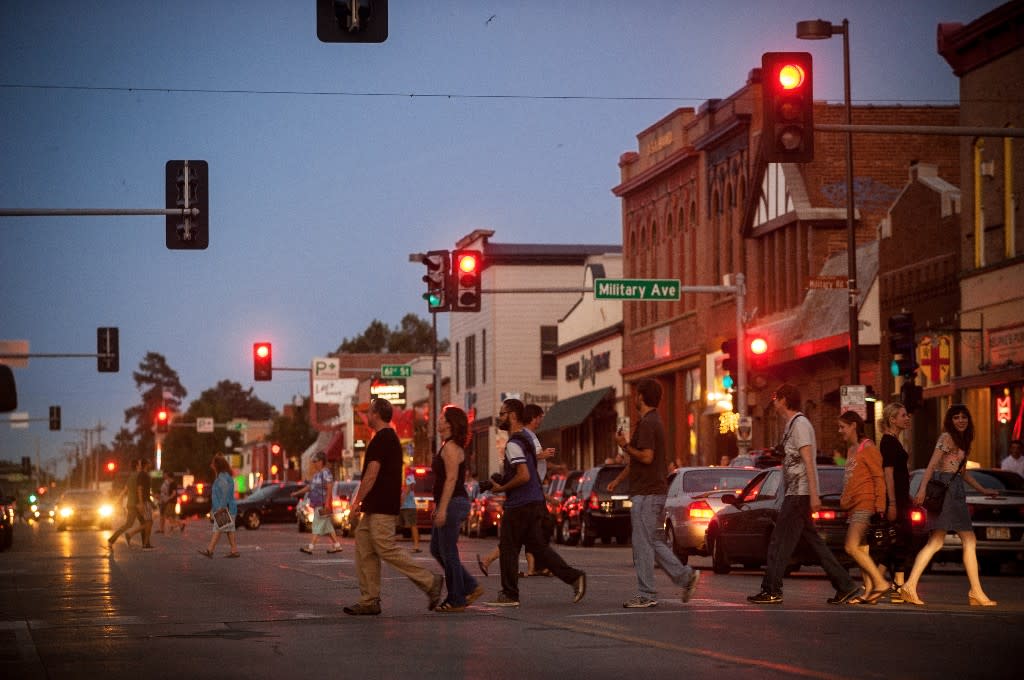 Omaha's Benson neighborhood
Evening
Mouth-watering Indian cuisine is on the dinner menu, which brings you to Kinaara. Chef Ashish has integrated recipes from his hometown of Kerala, India to Omaha at affordable prices–and you can save even more with their exclusive Buy One Entrée, Get One Free offer. We can personally recommend the Butter Chicken, though the Shrimp Moliee, Grandma's Fish and Mango Curry, and just about everything else on their menu is worth the stomach space.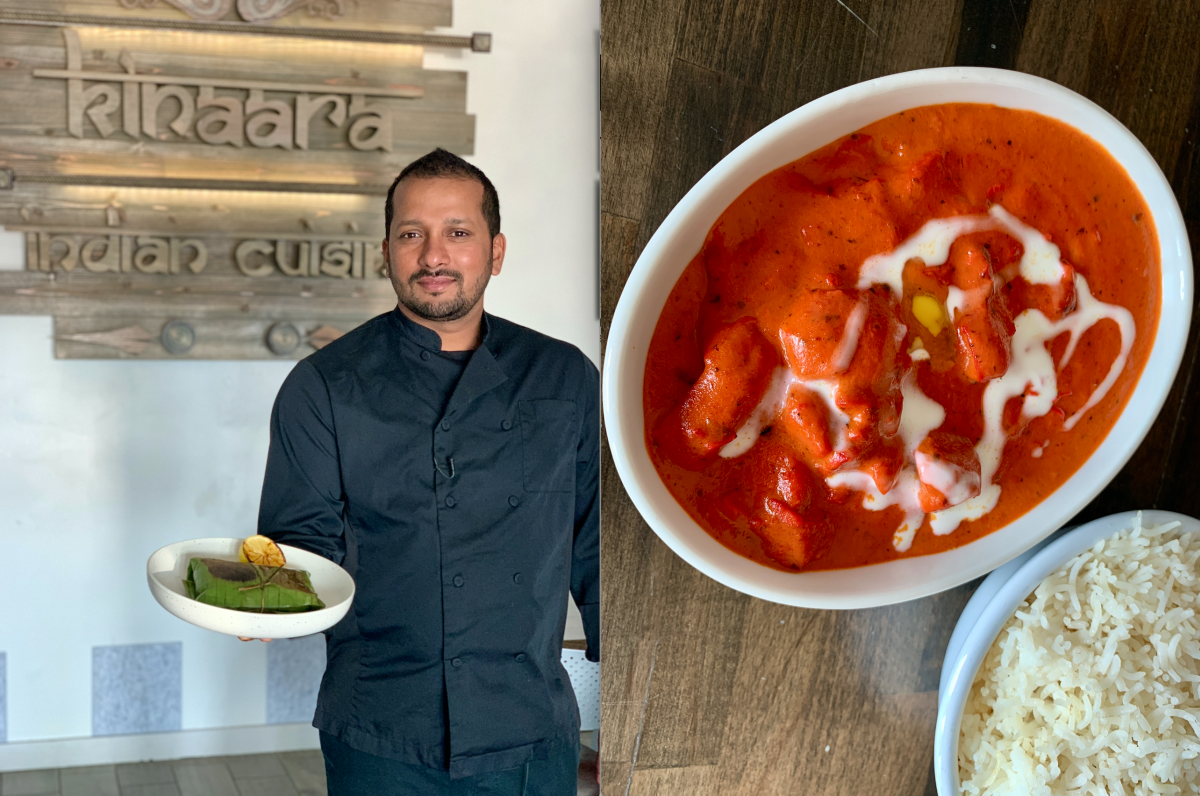 Left: Kinaara's Chef/Co-owner Ashish / Right: Butter Chicken at Kinaara
Night
Just up the street is The Amazing Pizza Machine, a 60,000 square-foot all-indoor entertainment center with rides and attractions including Amazing Quest Laser Tag, Go Karts, Bumper Cars, Mini-Bowling, and more just as exciting for adults that it is for kids. Really stack up the savings this weekend by redeeming their exclusive offers available in the Omaha Savings Pack.
Saturday
Morning
Every great trip kicks off with an amazing first meal, and Lula B's downtown delivers with breakfast and brunch dishes with a Mexican twist. Their exclusive Buy One Entrée, Get One Free deal will have you selecting from crowd pleasers like Strawberry French Toast and Avocado Egg Toast at breakfast and Smoked Chipotle Turkey Club and a BBQ Burger at lunch.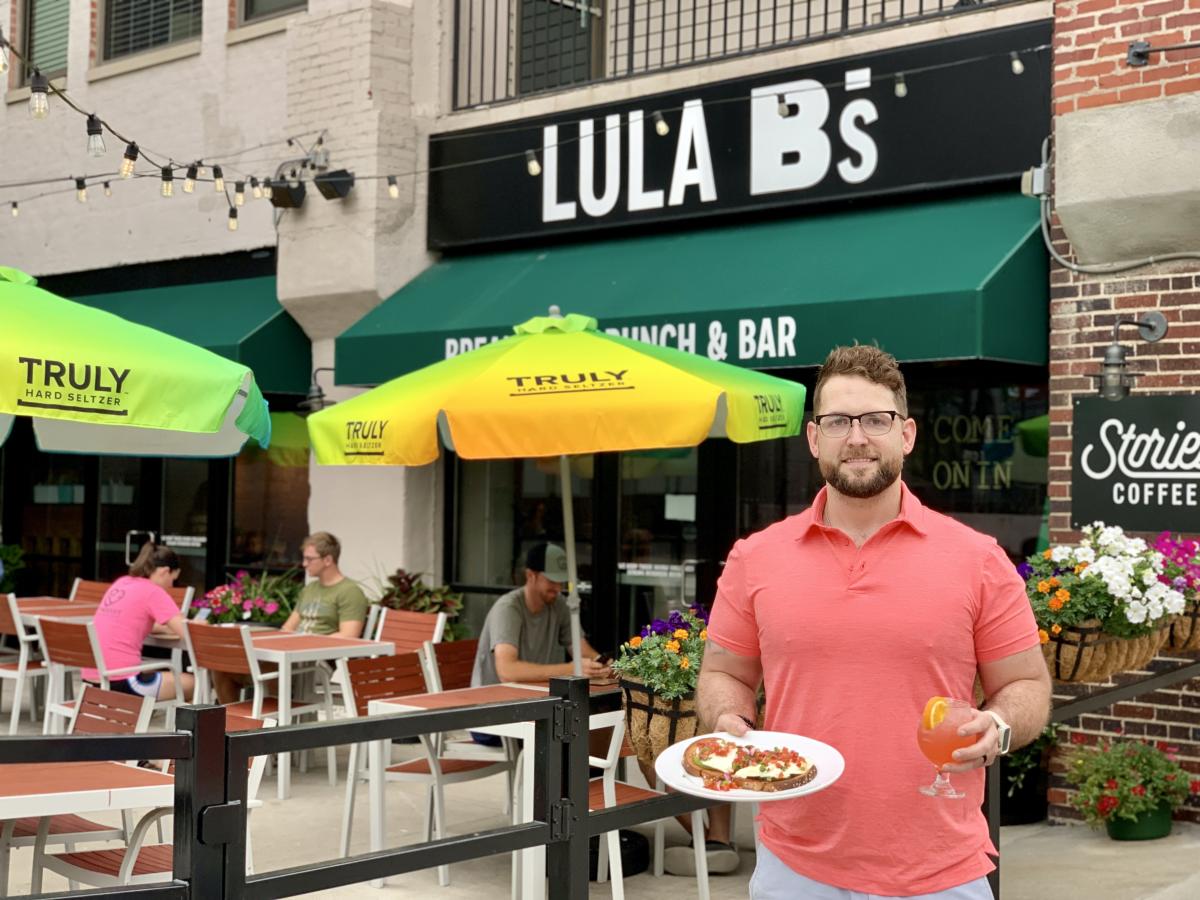 Alex Dunn, general manager of Lula B's
Walk off breakfast with a stroll through Omaha's historic Old Market Entertainment District, where cobblestone streets are lined with local pubs, unique boutiques, art galleries and more.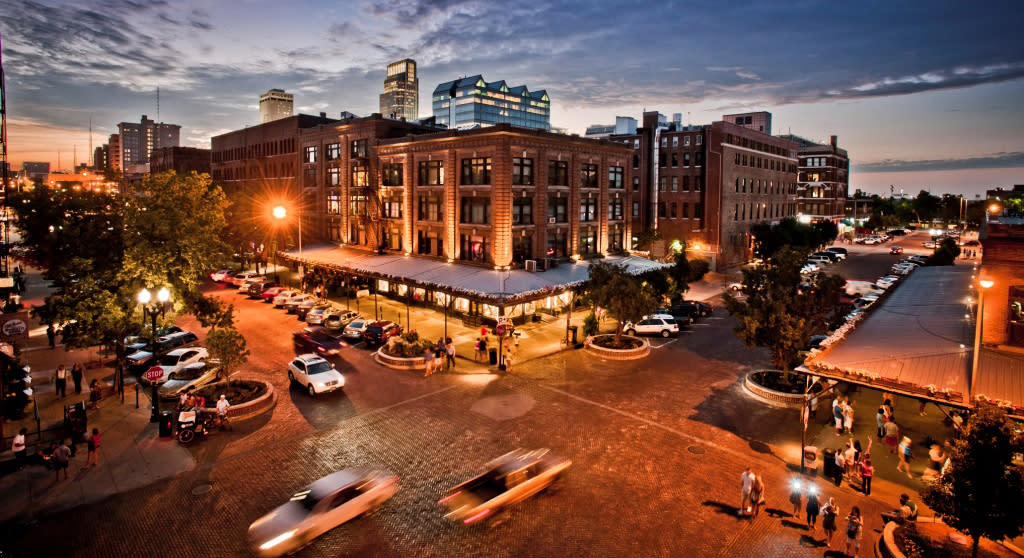 Omaha's historic Old Market Entertainment District
Afternoon
During your Old Market exploration, walk over to Kitchen Table downtown for some grocery shopping. No, not that kind of grocery shopping–let us explain. Kitchen Table whips up an array of goodies so you can enjoy Omaha's fresh farm-to-fork fare at home, too. They stock their Shopette with the same made-from-scratch local goods that they integrate in their restaurant's dishes. "Basically anything we bake, make, or have access to can be ordered," owners Colin and Jessica shared with us. Order $50 in their Shopette and save $10 on: grocery goods like house-made mixed pickles, nut butter, jam, granola and more; breads like buttermilk biscuits and brioche English muffins; and mains to share, if you have a group to share with, like lasagna.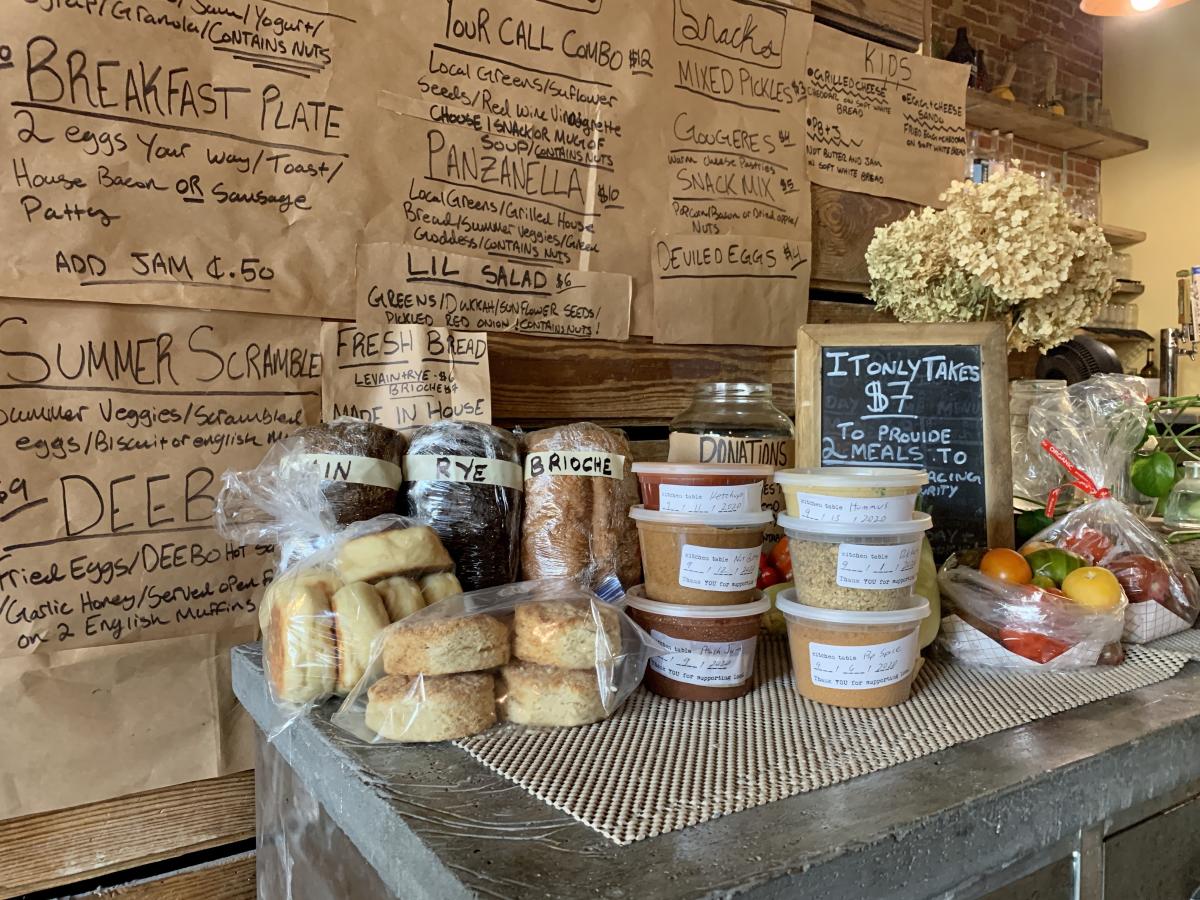 Sampling of items available in Kitchen Table's Shopette
Head west for a drive through Omaha for a–you guessed it–caffeinated picker-upper at PappaRoti, where they'll take 10% Off Your Purchase. Enjoy a taste of Malaysia with a unique buttery, sweet, crunchy, and soft coffee bun (or Oreo Ice Cream Coffee Bun for those with a sweet tooth) to hold you over until dinnertime, and pair it with Karak Tea or a tasty latte.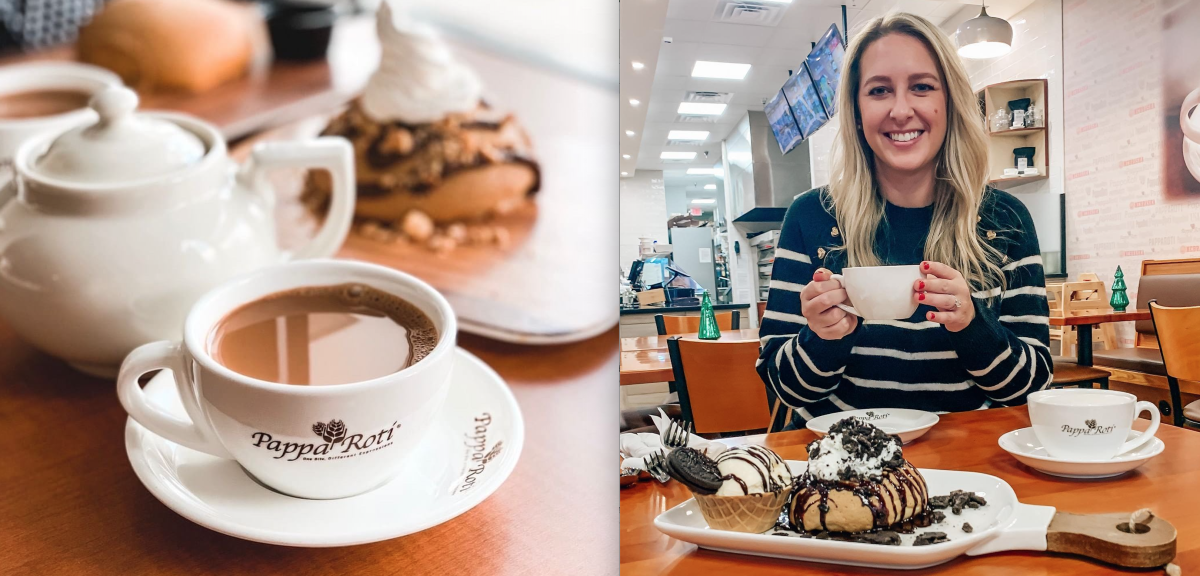 Left: PappaRoti goods / Right: Brett Danielle on Instagram
Evening
Return east and make a pitstop for dinner and dessert in the historic Dundee neighborhood, an Omaha culinary hotspot with local nonprofit arthouse cinema Film Streams at The Dundee Theater a few blocks off the main drag. Enjoy dinner at hip Pitch Pizzeria with their exclusive Pitch Pizza and Bottle of Wine for $45 offer. Choose from an array of their famous flavor-infused pizzas like the Bianco Verde (Ricotta cream, mozzarella, fresh mozzarella, caramelized onion, prosciutto, arugula, parmesan, olive oil) and Proteina (San Marzano tomato sauce, goat cheese, pepperoni, fennel sausage, pancetta, prosciutto) to pair with the perfect bottle of vino.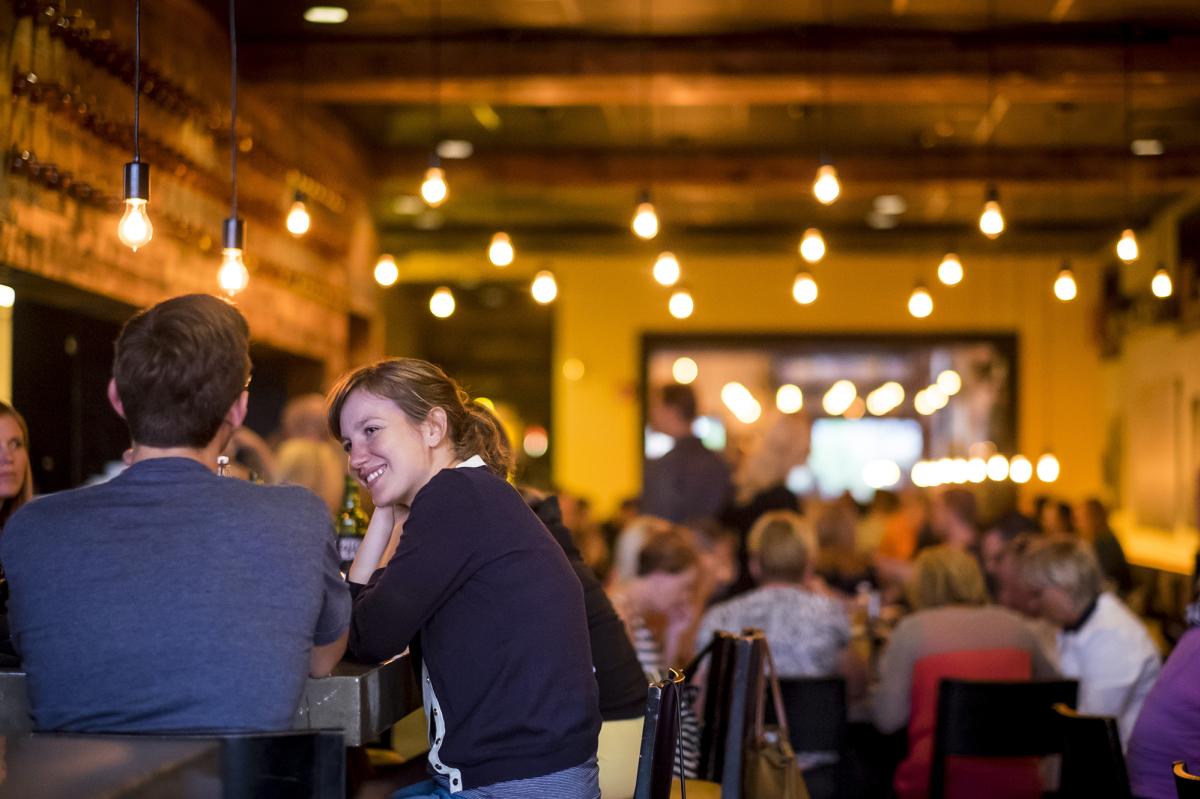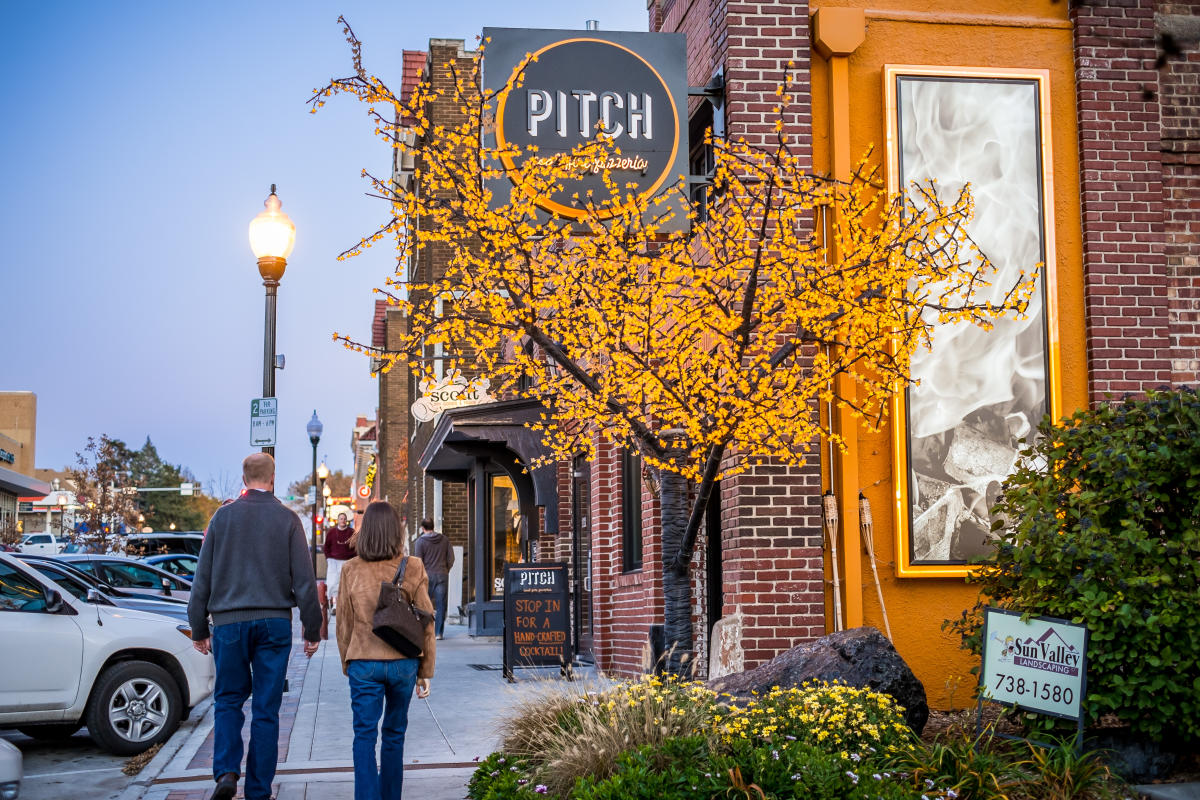 Pitch Pizzeria in Omaha's historic Dundee neighborhood
After dinner, dessert. Balance out the savory with a delicious helping of something sweet at eCreamery just steps way from Pitch. Their deal is the perfect capper to any outing–enjoy Two Scoops of Ice Cream or Two Cookies for the Price of One. Shark Tank alum eCreamery offers 16 ever-rotating, daily flavors of specialty ice cream, gelato, and dairy free sorbet. Butter Brickle (vanilla ice cream with toffee crunch, created in Omaha) is billionaire and Omahan Warren Buffett's go-to flavor.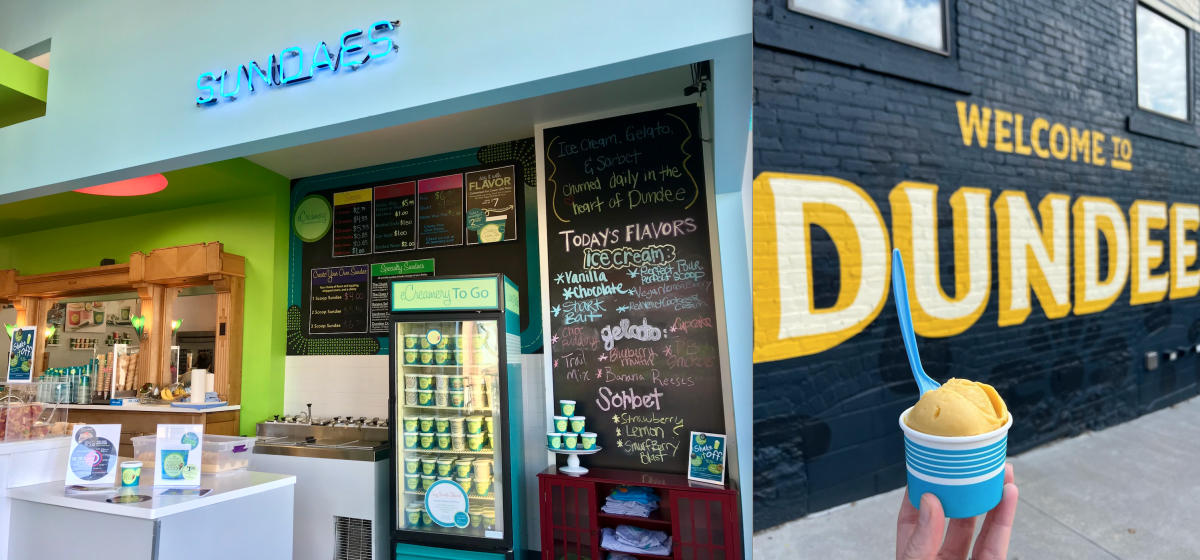 Left: eCreamery parlor in Dundee / Right: Dundee Merchants Association on Instagram
Sunday
Morning
Your forty-eight hours of culinary bliss are about to come to an end, but not before you head to the upscale Shops of Legacy to enjoy a light breakfast at trendy Stir Coffee Bar. Woman-owned Stir offers high-quality coffee along with tea and small foods, and you can use their exclusive Buy One Drink, Get One Free offer on their spring menu with drinks like Blueberry Pie, Lavender Honey Vanilla, and Bee Sting. Pair your drink with one of their fresh food options; the Spring Bliss Toast (Spring bliss spread of orange marmalade, red pepper flakes, and rosemary, with cream cheese, blueberries, sea salt, and lemon zest) has been wildly popular.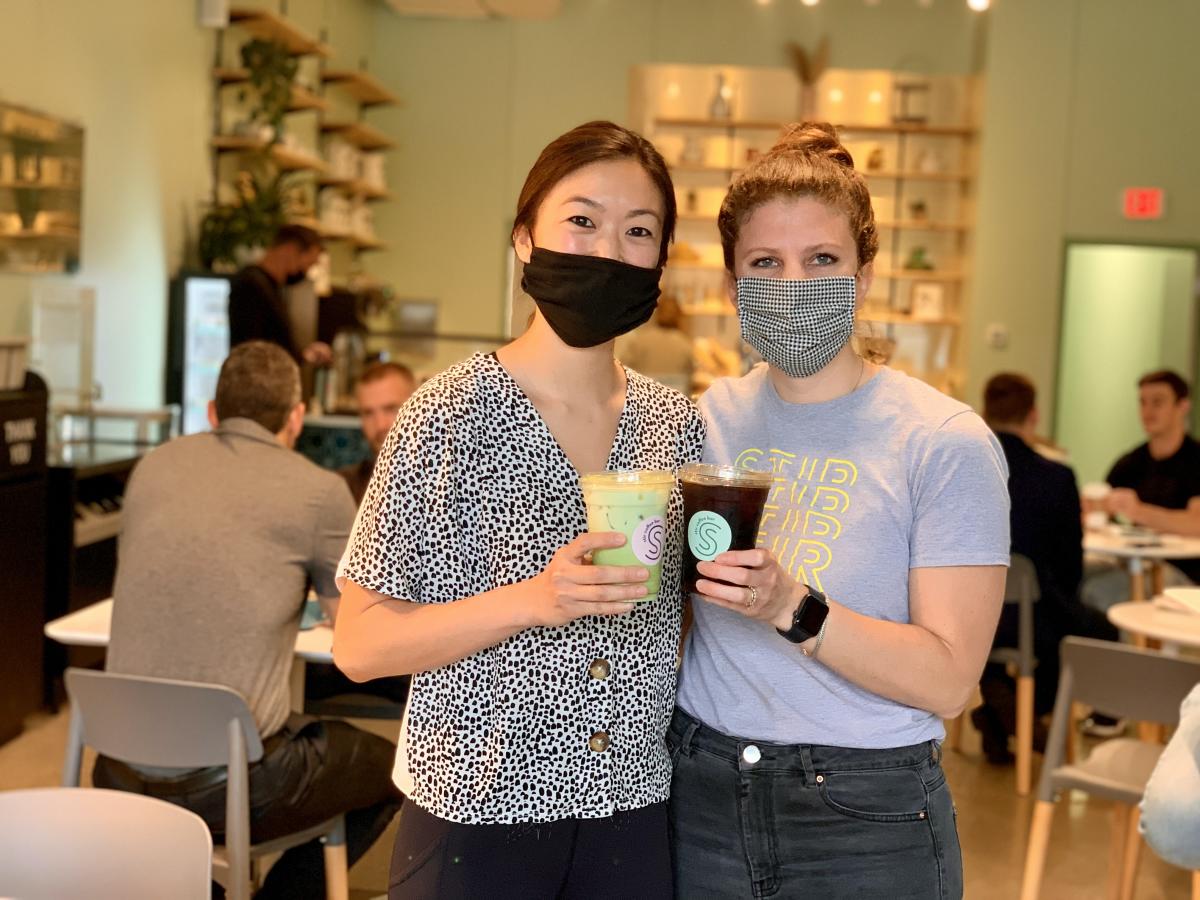 Stir Coffee Bar Owners Tiffany and Jenny
And this is just a taste of the delicious food you'll savor–and the savings you'll enjoy–with the Omaha Dining Pass. Sign up now for exclusive access to special offers from over 20 participating locations, serving everything from Mexican and African cuisine to French comfort food and classic American dishes throughout the city.