Restaurant Week: Le Bouillon
Restaurant Week is like an annual holiday – an opportunity (or excuse?) to dine at Omaha restaurants I may not otherwise enjoy in the foreseeable future. More restaurants than I could count on two hands, of 60+ participating restaurants, were personal contenders. Le Bouillon, a fairly laid-back French restaurant in Omaha's Old Market Entertainment District, won my pick for a number of reasons: novelty, menu and ambiance (perfect for date night).
Le Bouillon focuses on farm-to-fork comfort food from rural France. The restaurant is headed up by owner and Executive Chef Paul Kulik, who also runs Omaha's Boiler Room.
For their three course $40 dinner menu, Le Bouillon offered three choices each of an appetizer and main course, and a dessert of Lemon Pudding Cake.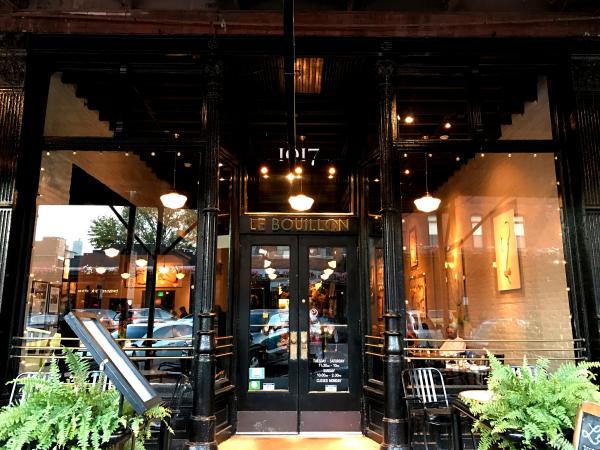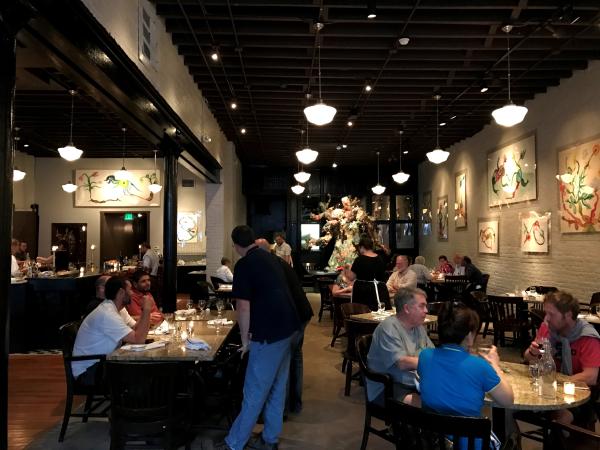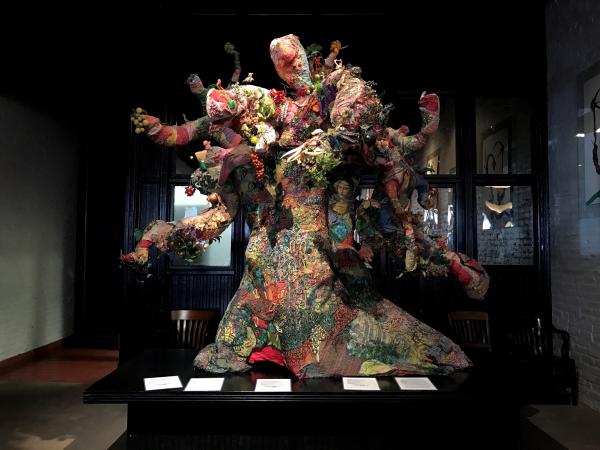 Le Bouillon offers an alluring ambiance requiring nothing beyond casual dress. The airy dining space features marble-topped tables with dark wood throughout, a sheet of windows as its façade, an inviting open bar area, and a giant piece of art in the back.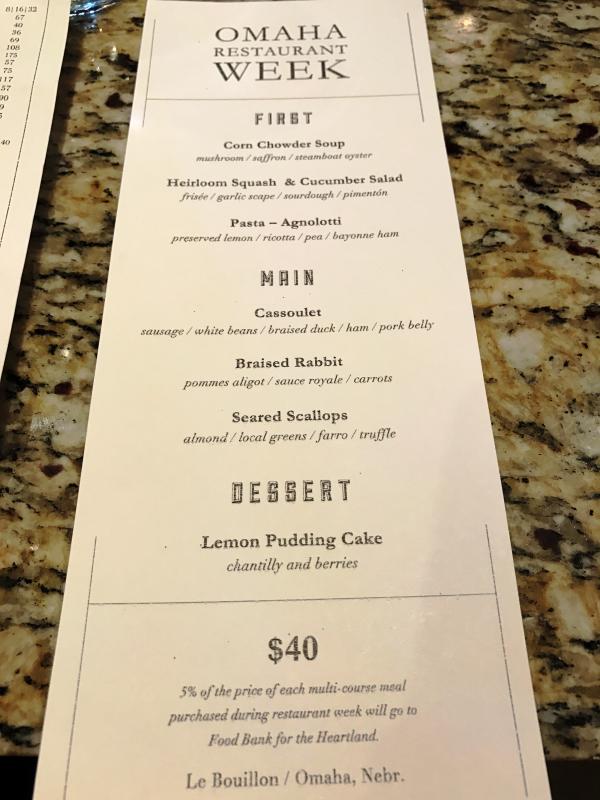 Le Bouillon's Restaurant Week menu was a solid representation of some of the popular dishes on their regular menu.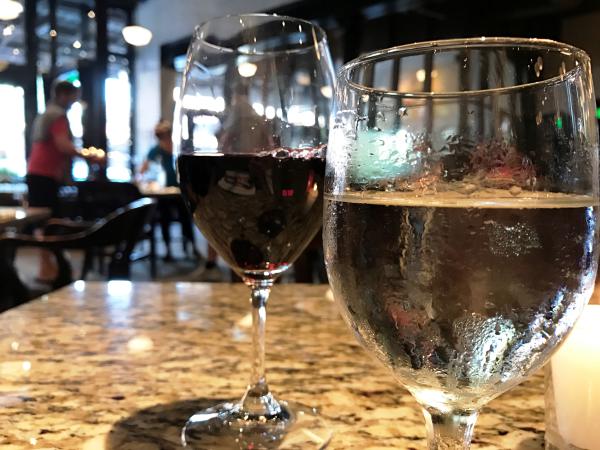 No French fare, casual or formal, is complete without a glass of wine. That's my personal opinion.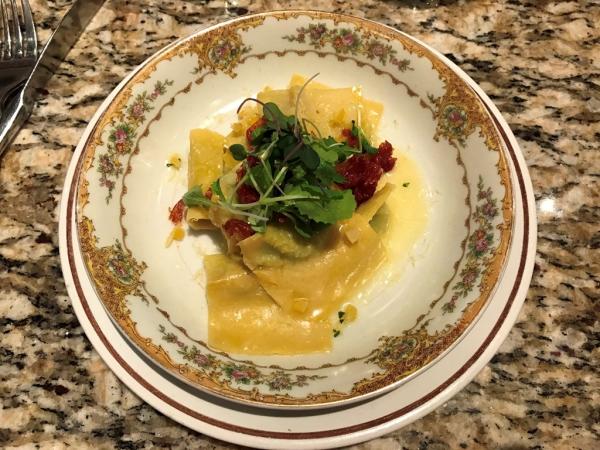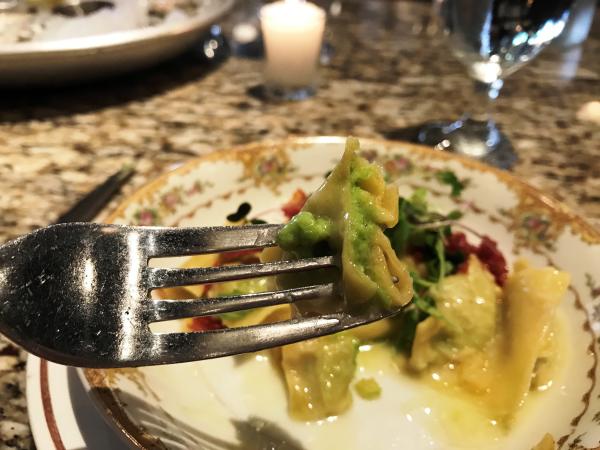 My first dish was the Pasta – Agnolotti, pasta pouches stuffed with a mouth-tingling mix of lemon, ricotta, pea and bayonne ham. Heaven and my favorite part of the meal.
I am a sucker for seafood, so my main course selection was the Seared Scallops accompanied by local greens with almonds, farro and truffle. The scallops had that buttery taste that fresh scallops do.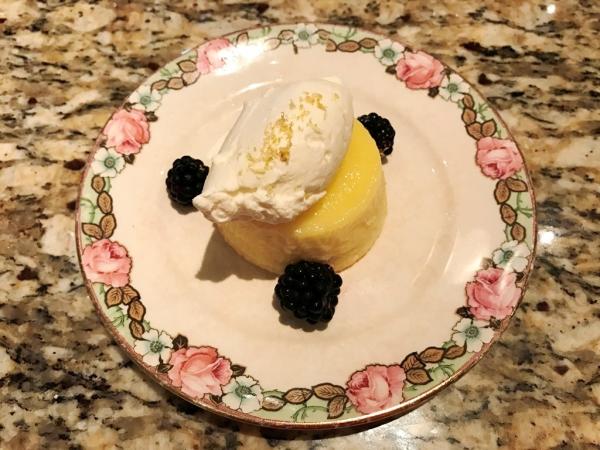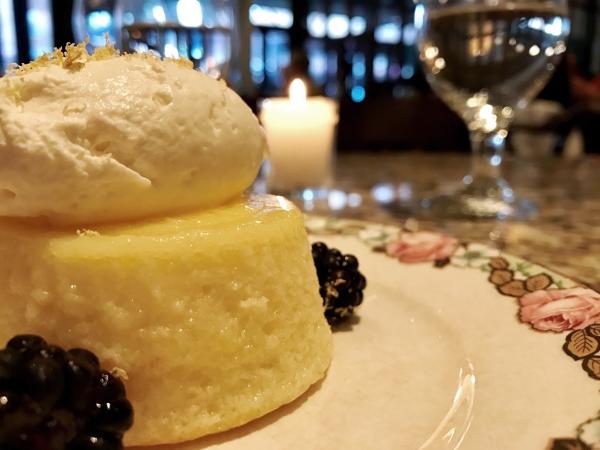 I always follow savory with sweet, so the Lemon Pudding Cake with chantilly and berries was the perfect end to the meal. If I could, I'd swap the lemon for chocolate, so the texture is what won me over with this dish. Hopefully next year they offer an additional option.
It's worth noting that the generous time between dishes served allowed my date and I to converse and enjoy the experience.