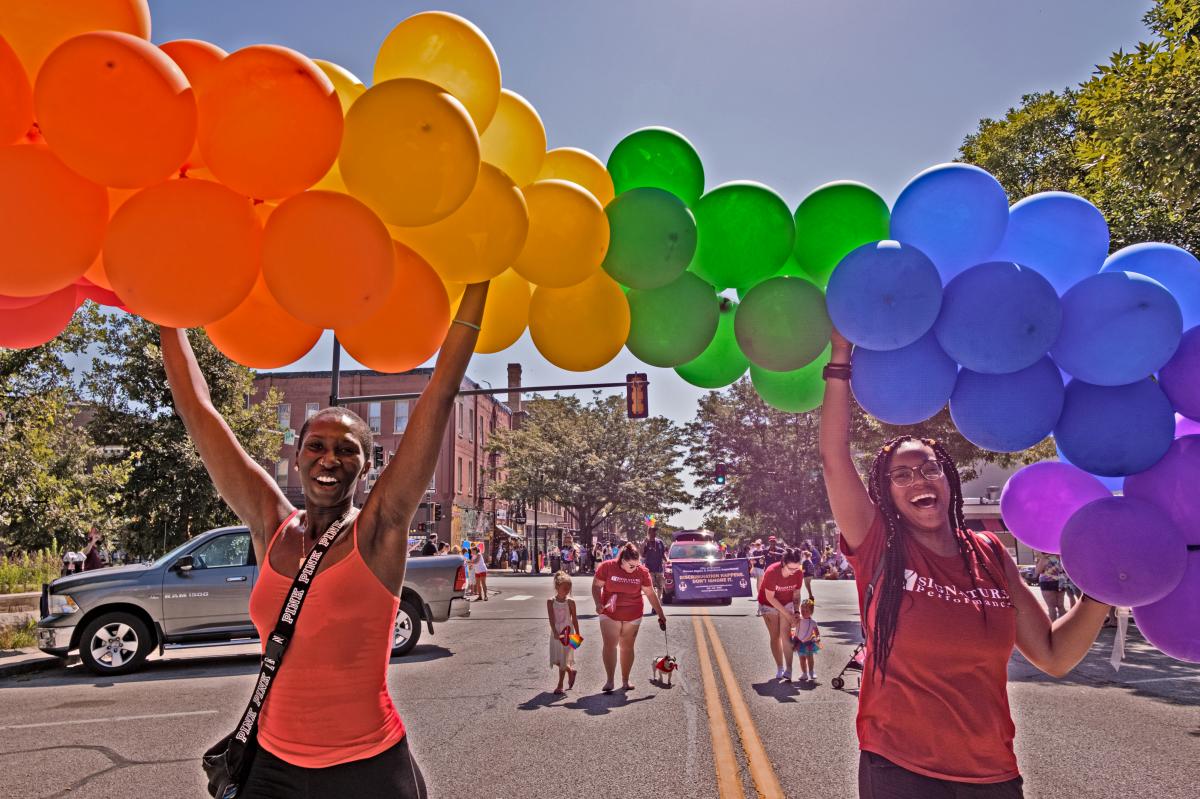 June is Pride Month, and we're spotlighting the businesses and organizations across the Omaha area that are displaying their support of the LGBTQIA+ community.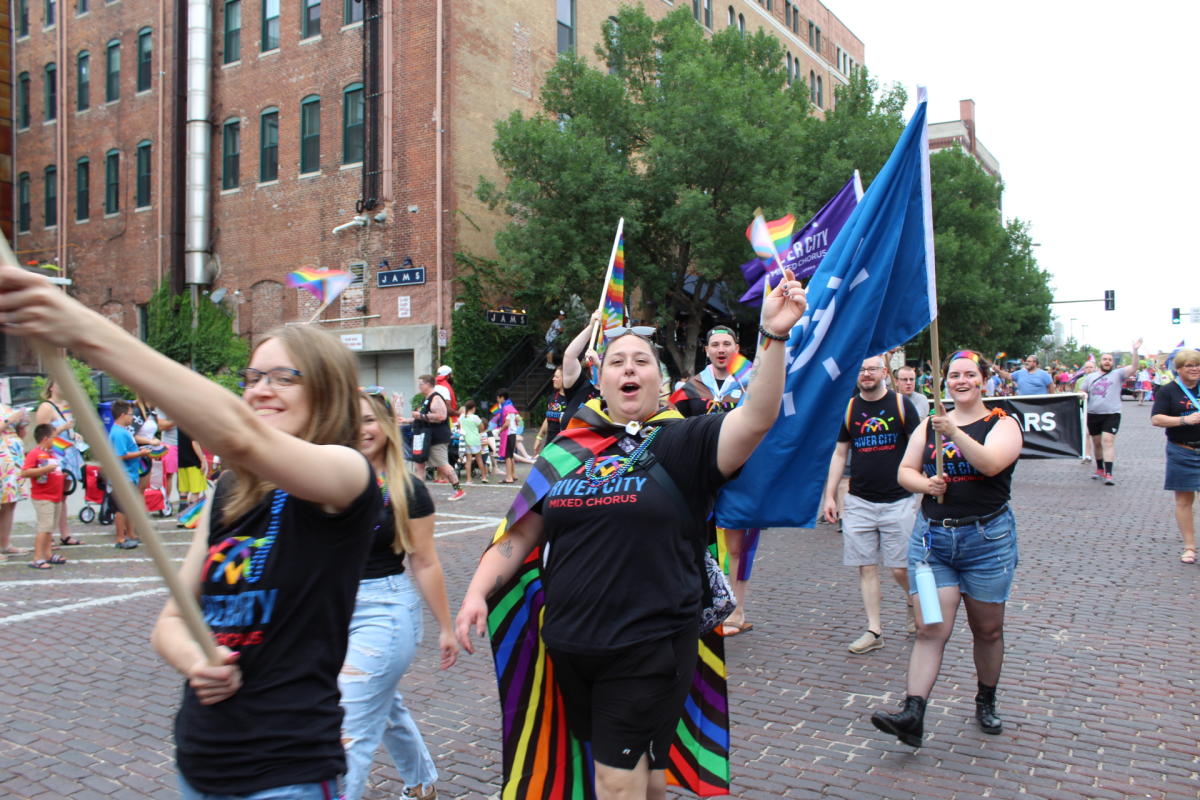 Business owners, organization leaders, and makers continually offer their creativity, time and expertise in helping to make Omaha a more inclusive city. Omaha supports Pride. Here's how you can too.
PRIDE EVENTS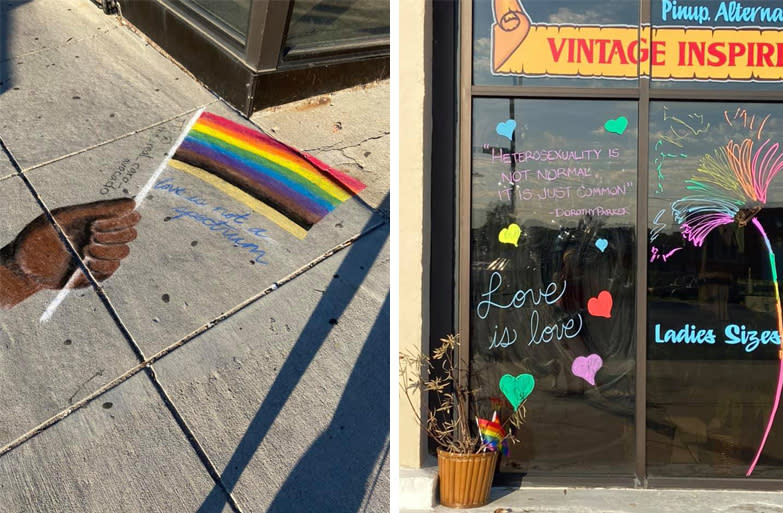 Benson First Friday, proud all year, devotes its June event to Pride with public art, window displays, visual artists and music.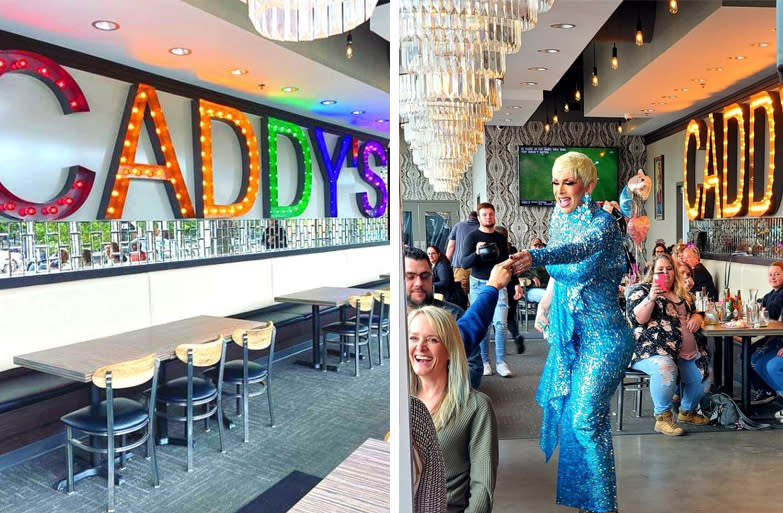 Caddy's Kitchen & Cocktails hosts a Pride Block Party with outdoor drag shows, food, drinks, vendors and more. Also in June, Omaha's LGBTQ+ choir, The River City Mixed Chorus, presents one of its two annual concerts, with a dance party afterward.
Explore a rainbow of colors on Friday, June 23 at Hot Shops Art Center's Art Fluid Open Studio Night. Enjoy live music, a Pride fashion show and access to artist studios who work in glassblowing, fiber, painting, photography and mocktails by wives Mi-Ya Mata and Leah Wright of Dry Spokes.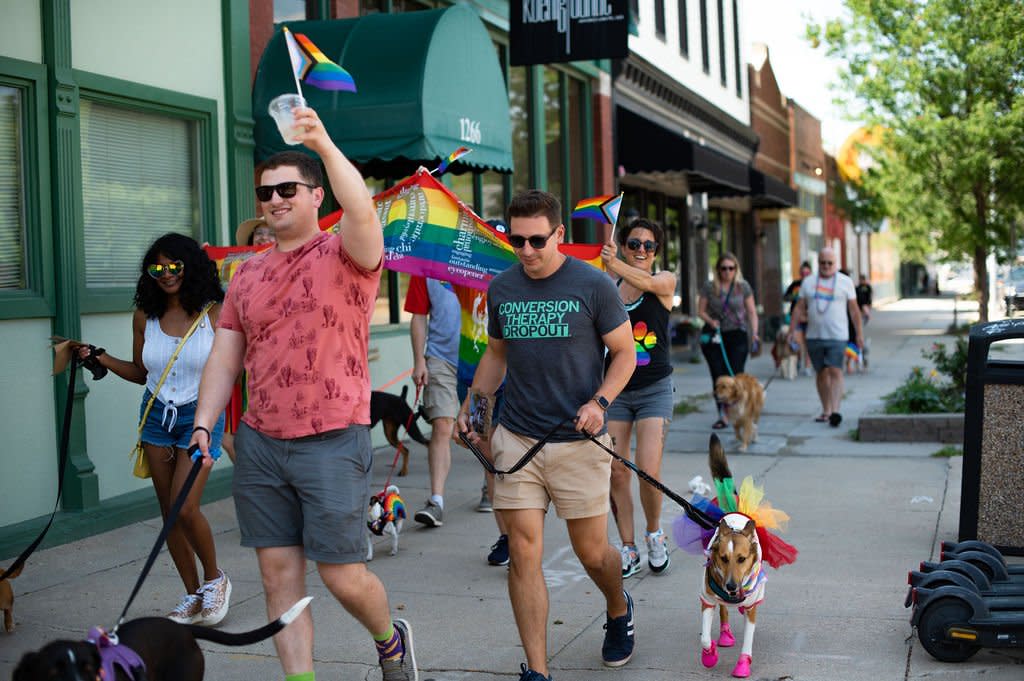 Traveling with your fur-baby during Pride? Head to Omaha Dog Bar on Saturday, June 24 for a Pride Pawty. Eat special treats, dance to a live DJ, sip on Pride-themed drinks, and meet other LGBTQ+ fur-parents and their puppies. Then hit the streets for a Pride parade.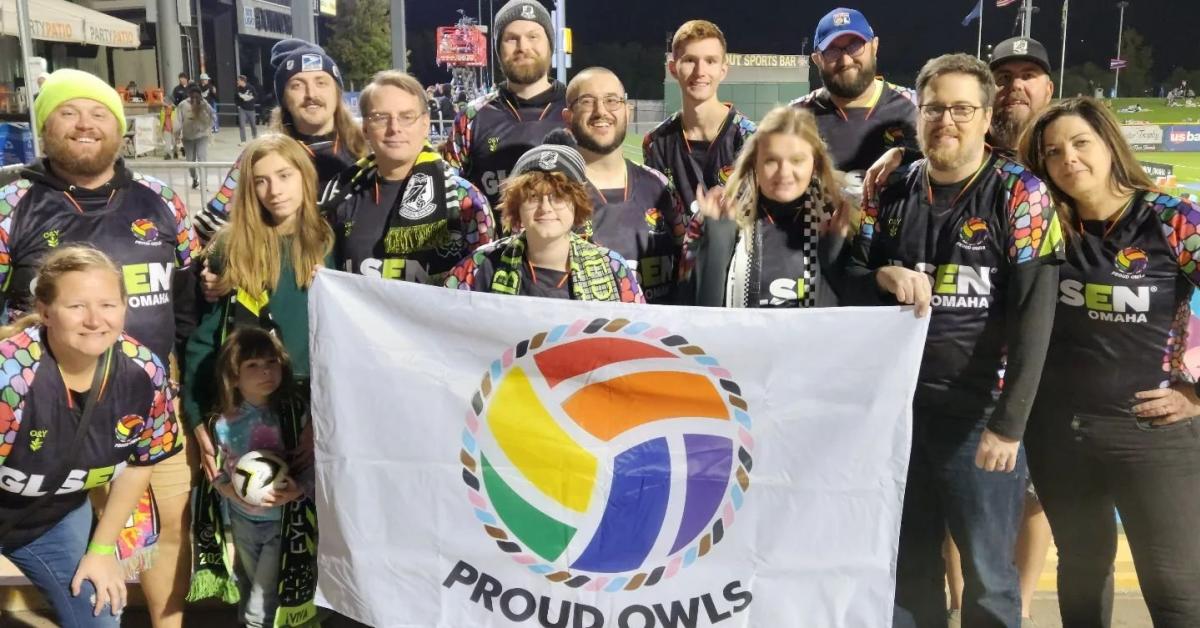 Also on Saturday, Omaha's pro soccer team, Union Omaha, has its Pride Celebration Night, flying the pride colors, integrating Pride themes into stadium displays and selling limited edition Union Omaha Pride merchandise. Their club motto, "One Means All," is a statement of inclusion, and the team has an active LGBTQ+ fan club, The Proud Owls.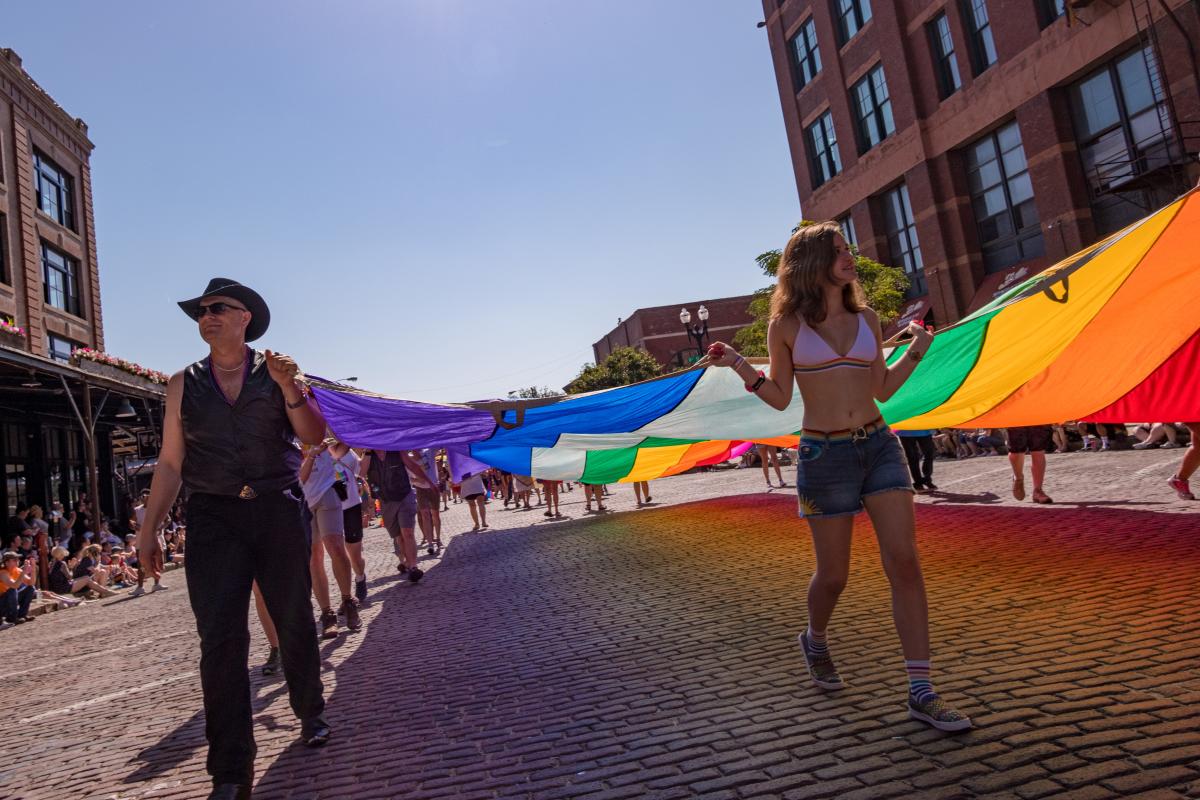 Heartland Pride has a handful of events to look forward to in July. Youth Pride will feature live music and speakers on July 14. The following morning, the Pride Parade will go through the Old Market. Afterward, head to CHI Health Center Omaha for a 10-hour Pride Festival complete with outdoor activities and main stage entertainment.
WEAR YOUR PRIDE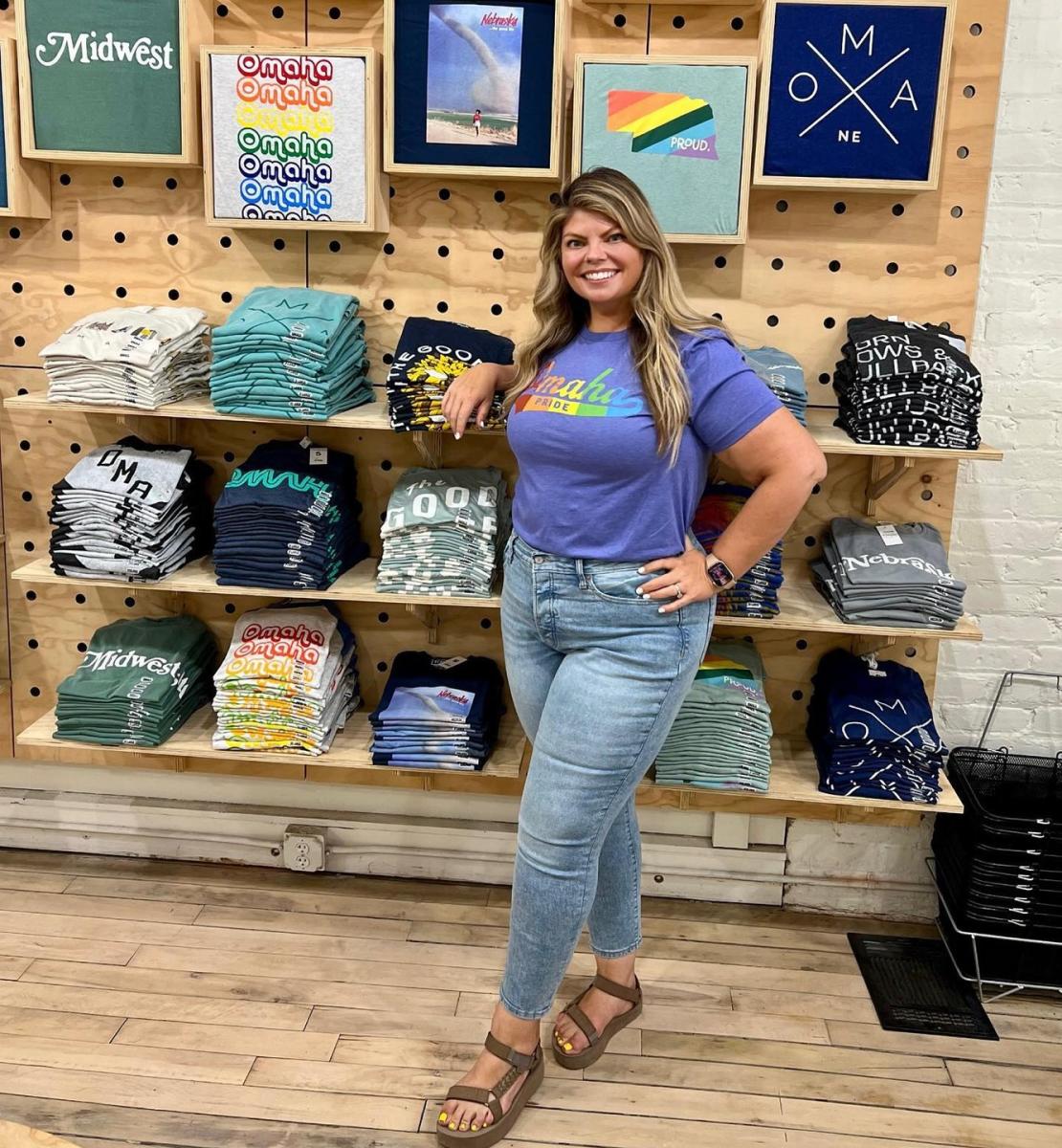 Wear your Pride with an Omaha Pennant Flag Pride T-shirt available at Made in Omaha. Milk & Daisy's Omaha Rainbow Tee comes in six sizes and is sold alongside shirts with phrases like "Y'all Means All" and "Lead with Love."
Rowena B. Bennett's Queerarchy sells their own queer and gender-affirming creations, like books, clothing, totes and stickers. 
PRIDE EATS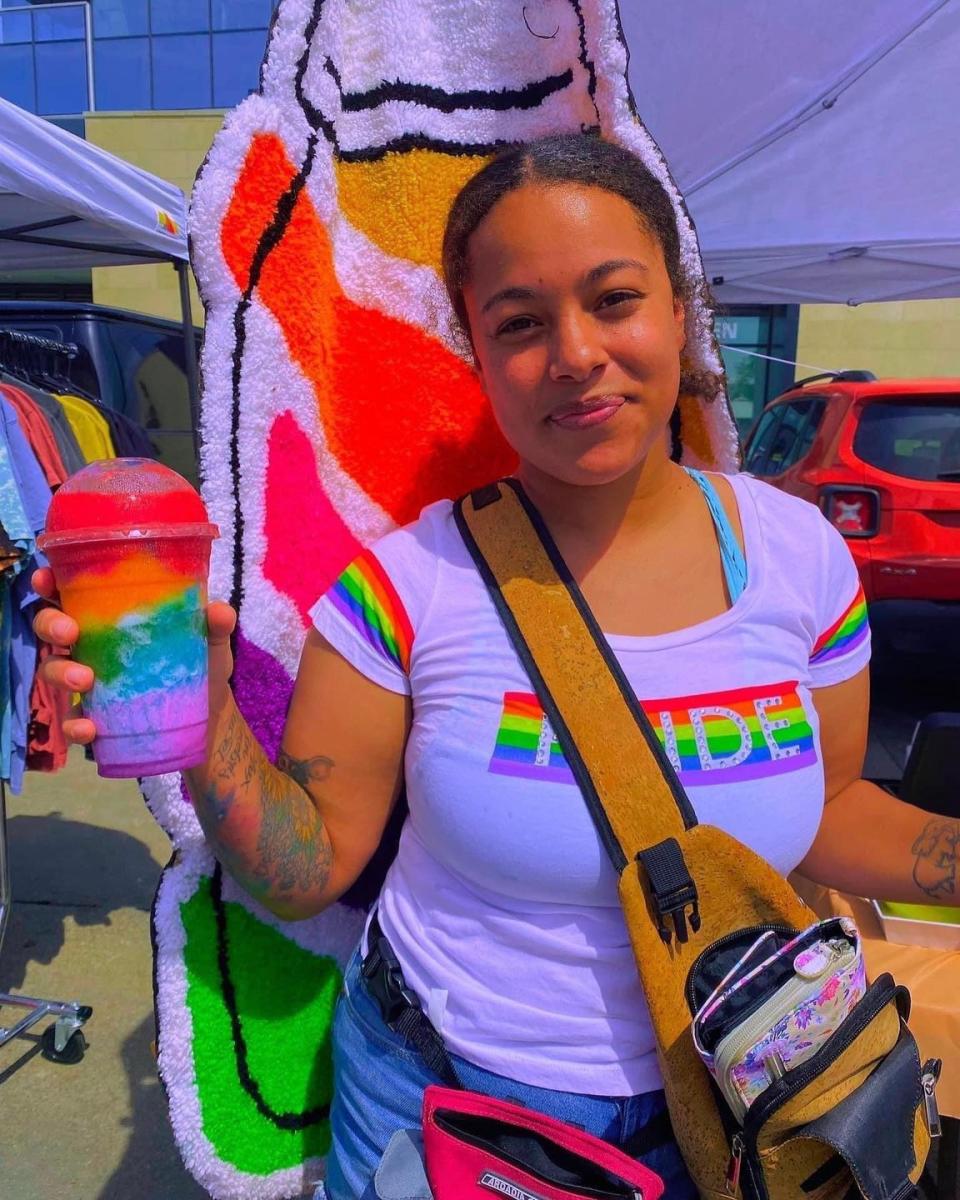 Rainbow-hued treats are an easy way to sweeten Pride month and add brightness to your day. Ital Vital Living has a Pride smoothie just for the month of June. Imani Murray says it's one of her personal favorites – and considering how delicious all her juices and smoothies are, that's a significant statement.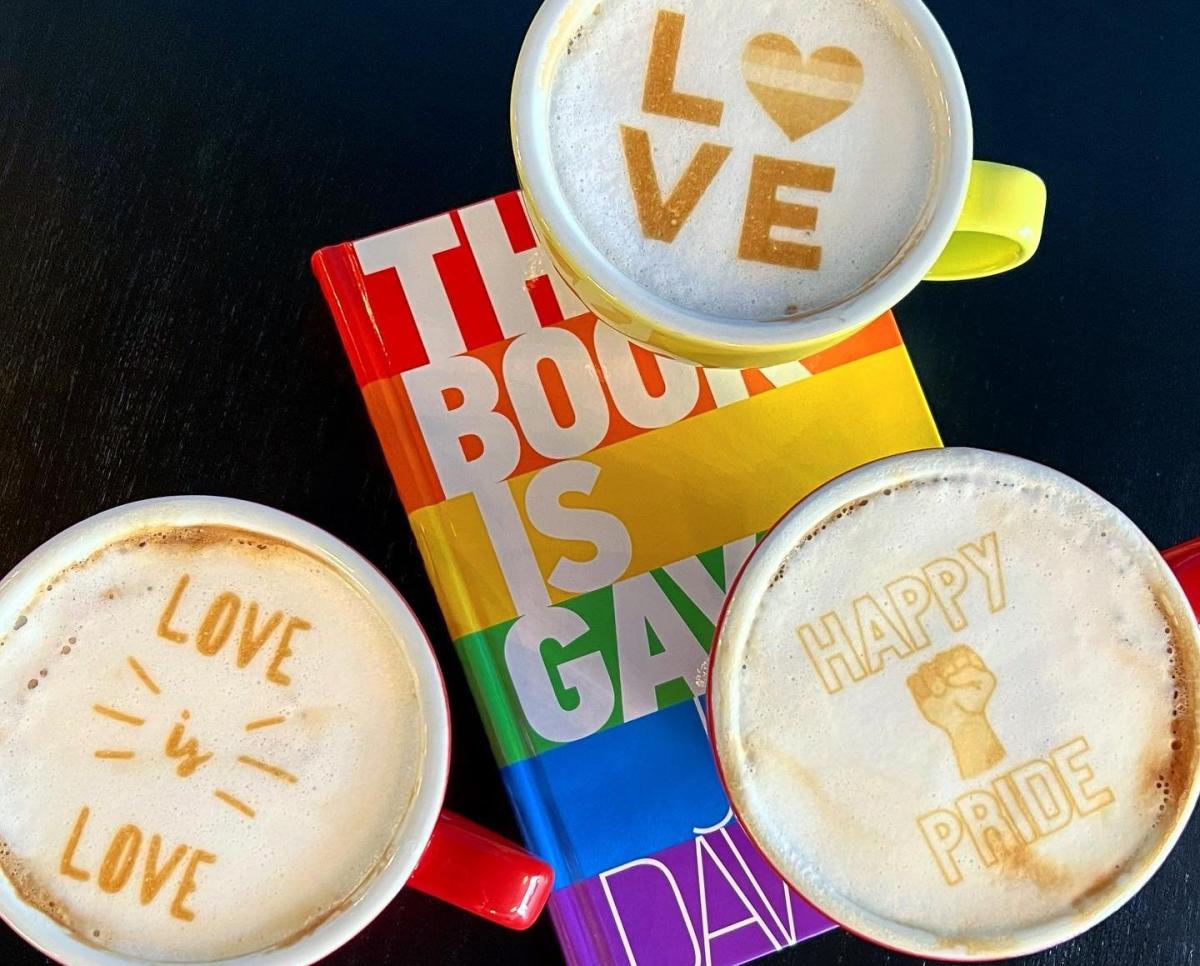 CTRL Coffee & Cereal Bar offers a special Pride Blended Lotus drink, with white lotus, white peach and pineapple. Get it with whipped cream and sprinkles. Or opt for fun Pride-themed latte art. Sweet Magnolias is serving Pride doughnuts and bars, with proceeds to Trans Stitchin', a local community closet that offers gender-affirming clothing.
For more ways to round out your Omaha experience, go to VisitOmaha.com.