Restaurant Week: Fleming's Prime Steakhouse
My husband and I chose Fleming's Prime Steakhouse & Wine Bar for Omaha Restaurant Week, since we had never been there before. We made reservations painlessly online.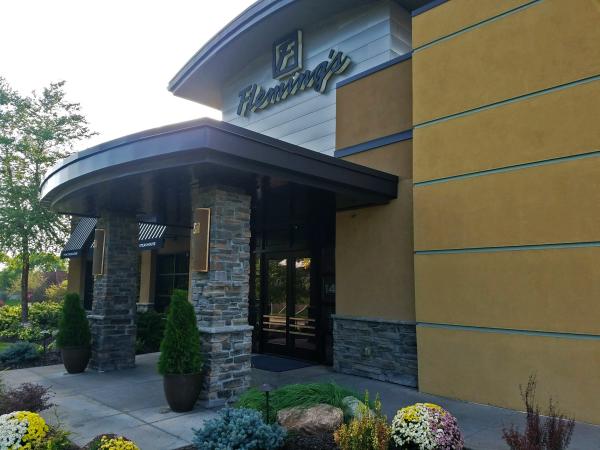 We received a warm welcome at the door into a rich, elegant environment. Each table was beautifully set up with the romantic ambiance of a flickering candle. They offered us the choice of black linens as we both had darker attire on instead of the basic white linen napkins. Then our server Katie asked if we prefer tap or bottled water.